Prime Minister Ismail Sabri Yaakob revealed today that he appointed Selangor BN chief Noh Omar to the cabinet in an effort to bolster support for the coalition in Selangor.
However, he originally had a more important portfolio in mind for the Tanjong Karang MP.
"I thought that if we give strength to Selangor, maybe we will have a chance at capturing it back, which is why I made Noh a minister.
"However, I wanted to offer Noh the law minister (portfolio) so that he would fight harder in Parliament.
"But Noh said to give him a ministry that can help the people," Ismail Sabri said at the Selangor BN convention in Setia Alam today.
Hence, he said the Selangor BN chief was made the entrepreneurship and cooperatives minister.
Noh is a lawyer by training.
BN lost control of Selangor in 2008 and has not succeeded in efforts to recapture the state since.
The coalition is now gearing up for another shot at winning back the state, after a clause barring snap elections in Putrajaya's deal with Pakatan Harapan expires today.
While declining to reveal when elections will be held, Ismail Sabri said BN must begin preparations as though polls will be conducted tomorrow.
However, he said one important aspect is to bolster public confidence in the coalition.
To achieve this, the premier added, BN must stop attacking the government.
"If elections are three to four months from now, how are we to convince the people if we ourselves tarnish BN?" he said.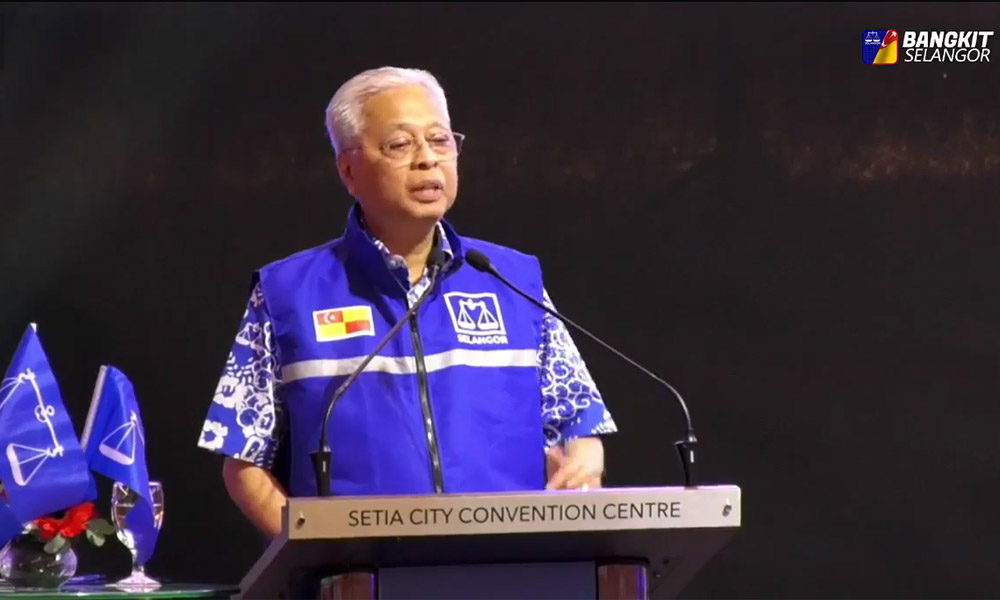 Will provide necessary 'fuel'
Meanwhile, he also teased that the government will provide Selangor BN with the necessary "fuel" it needs for election works.
"Don't worry about minyak (fuel), never in a by-election such in Seri Setia, Sungai Kandis, even when we were in the opposition while we did not have much 'fuel', there was still 'fuel'.
"Now we are the government, of course, there will be 'fuel'," he said.
This was in response to Noh's remarks in his speech earlier, saying that Selangor BN needed "fuel" to operate.
The euphemism was not explained. However, Noh lamented earlier that when BN was not in Putrajaya for 22 months during Harapan's rule, they had struggled with the lack of allocations.
Ismail Sabri had remarked in his speech that political funding reform was an important agenda in his MOU with Harapan, to ensure that no one is accused of committing money laundering when collecting campaign funds.
The political funding law has not yet been tabled in Parliament, and the prime minister has said that this is part of his unfinished business that he would like to accomplish before calling for elections. - Mkini