Prime Minister Ismail Sabri Yaakob has finally commented on the controversy over his fashion choices.
This is after criticism over him wearing designer shirts that cost thousands.
"People used to like the shirts I wear (on TV), but now when I am prime minister, they count how much it costs," he quipped during the Selangor BN convention in Setia Alam today.
He said this while commenting on how when he took over as prime minister, among his first duties was to tackle the still raging Covid-19 pandemic and its impact on the economy.
The difference, he said, was that he appeared on TV less frequently.
During the early days of the pandemic, Ismail Sabri as defence minister had held regular press conferences updating the public on Covid-19 SOPs and measures.
He frequently wore a wide range of colourful batik shirts during those press conferences, which caught the public eye.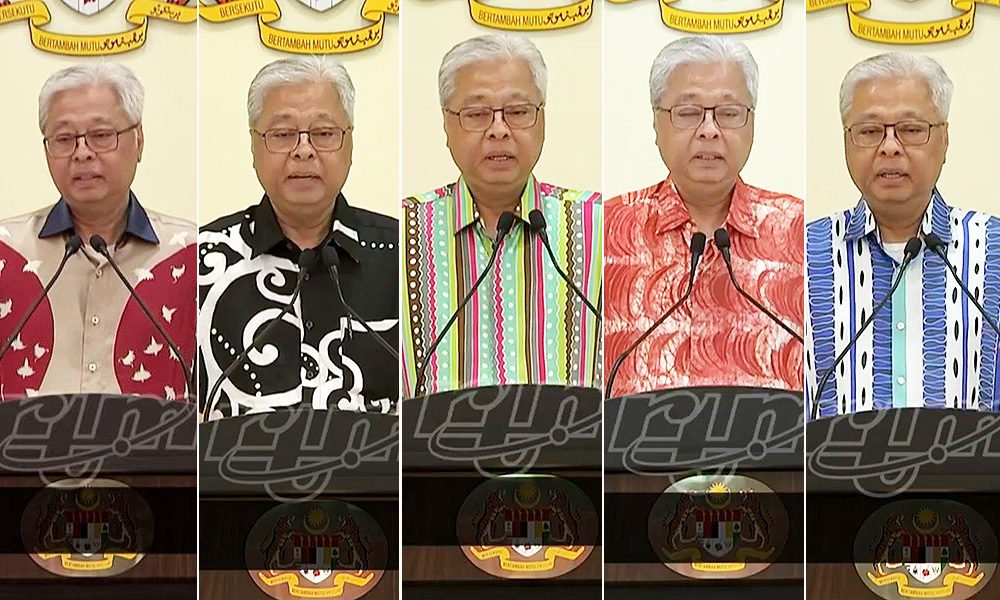 However, in May this year, Ismail's wardrobe triggered a public backlash after he wore a RM5,500 Burberry shirt during a casual meeting with Singapore prime minister Lee Hsien Loong while they were both in Tokyo, Japan.
He came under fire again last month for wearing another Burberry shirt which cost RM6,900 to an event.
Lembah Pantai MP Fahmi Fadzil commented then that the prime minister's penchant for designer clothes showed a disconnect with the public struggling to make ends meet due to rising costs of living.