Four more individuals involved in last Saturday's Turun anti-price hike rally will be called to Dang Wangi district police headquarters for investigation.
This is despite a previous report that police had already completed their investigation into the rally, which took place in front of a Sogo shopping complex.
Dang Wangi district police chief Noor Dellhan Yahaya said that the investigation paper that had been sent to the deputy public prosecutor's office was returned with instructions to record statements from four more individuals.
"The four individuals, including some politicians, will be interviewed in the near future so that the investigation paper can be referred back to the deputy public prosecutor," he was quoted by Sinar Harian.
Noor Dellhan said this at the Road March programme in conjunction with the 215th Police Commemoration Day at Dataran Merdeka today.
He previously said that statements had been taken from 27 individuals believed to have participated in the protest.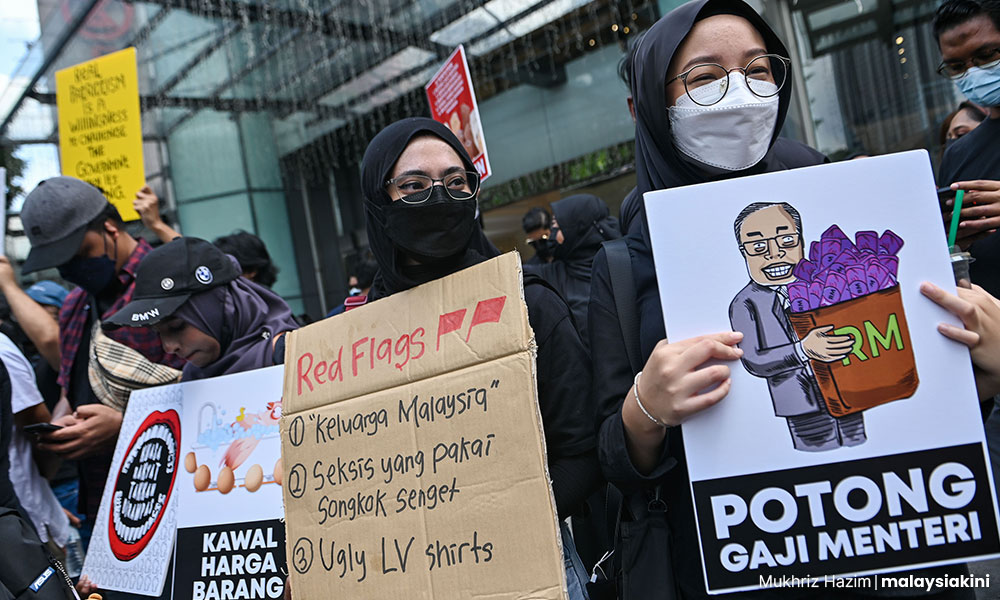 The names comprised student activists, politicians, and members of Bersih and Suaram.
Notable figures include DAP's Ketari assemblyperson Young Syefura Othman, PKR Youth chief Adam Adli Abdul Halim, Suaram executive director Sevan Doraisamy, Kapar MP Abdullah Sani Abdul Hamid, and Bersih's Edlyn Beverly Joeman.
Besides Adam and Sani, PKR Youth members - Mohd Afiq Ayob, Ng Yih Miin @ Bryan Ng, and Nur Farah Ariana Nurazam - were called up too.
The case is investigated under Section 9(5) of the Peaceful Assembly Act 2012.
Last Saturday, some 100 protesters gathered outside of the Sogo shopping complex yesterday demanding that Putrajaya springs into action to deal with the hike in prices of goods.
Their five demands to the government are: cut ministers' pay, government subsidies are continued, deliver decent assistance to the people, control prices of goods, and address the issue of food security. - Mkini