Former deputy minister Nur Jazlan Mohamed has come out swinging at Pakatan Harapan, saying the coalition was manipulating the memorandum of understanding (MOU) with Prime Minister Ismail Sabri Yaakob to attack Umno.
"Today is the last day of the MOU signed on Sept 13, 2021, between the government and the opposition. I think the end of the MoU means the government is free from the shackles of an opposition that is cunning enough to manipulate it for its own political benefit.
"The period of the MOU was supposed to be for a political ceasefire, but the opposition, especially parties in Harapan, have deliberately been playing up various issues to undermine Ismail Sabri's government," said Nur Jazlan.
He claimed that Harapan MPs were trying to extend the MOU to prolong the coalition's own political life and to stay in office as MPs for as long as possible.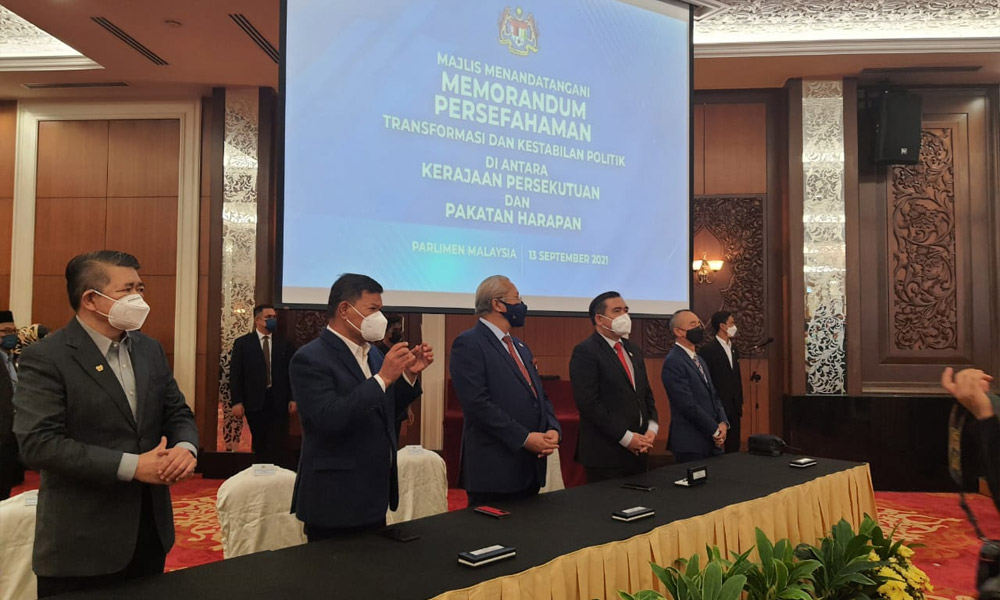 "They are quite afraid that the prime minister will dissolve Parliament early. The Harapan leaders seem to already be addicted, addicted to the power and office, which they had a taste of when they were in government," claimed the former Pulai MP, whose father Mohamed Rahmat was information minister for two spells from 1978-1982 and 1987–1999.
"That is why they are trying to manipulate the MoU to build the momentum to retake Putrajaya in the 15th general election (GE15)
"They know that by politicising issues of the people, the ends justify the means. They have been harping on the issue of subsidies and the rising price of goods to take potshots at the government and Umno/BN.
"They even took to the streets to hold demonstrations and flash mobs to make BN a punching bag," he said.
He said that Harapan was only targeting Umno and BN instead of members of the Perikatan Nasional (PN) coalition in the current government.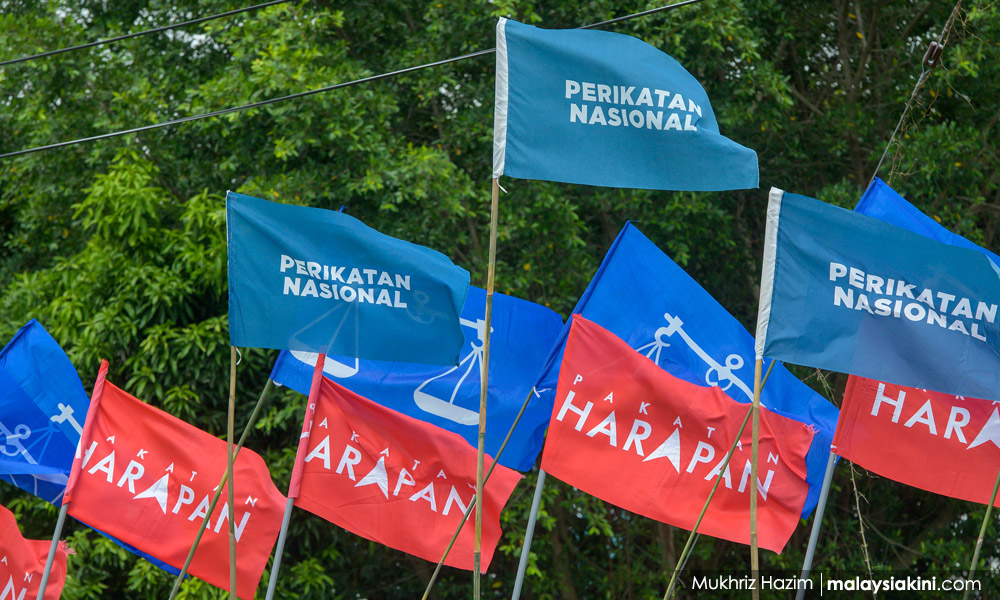 "Either Harapan thinks PN is weak and does not see them as a threat or they are leaving the door open for potential cooperation with the latter when GE15 comes around," he said.
Ismail Sabri on Wednesday affirmed to reporters that he would abide by his party's decision not to extend the agreement with Harapan.
However, the Umno vice-president hinted that there are several other things left for him to do in his deal with Harapan and no written agreement is necessary to continue having an understanding with the opposition bloc, albeit being coy about when he would call for the dissolution of Parliament.
Political analysts said the Registrar of Societies' approval for Umno to amend its party constitution and postpone internal elections for up to six months after GE15 would also buy more time for Ismail Sabri, who is seen to be more friendly to PN, to resolve an internal power struggle with a faction led by Umno president Ahmad Zahid Hamidi. - Mkini