Ex-premier Najib Abdul Razak said BN is "tired" of being the opposition in Selangor and can put an end to its losing streak if it adopts a flexible approach.
Speaking at the Selangor BN convention held in Shah Alam today, Najib (above) lamented that the state, which was helmed by Umno until 2008, had been ruled by PKR-led federal opposition coalitions for the last 14 years.
"BN members, from the grassroots to the leadership, all need to be ready with the machinery to fight for the party and the people.
"There are ways that we can be flexible so we can win.
"It won't be much longer. We feel it's close," said the Pekan MP, according to a report in The Star.
He also claimed that economic growth in Selangor since Pakatan Rakyat took over in 2008 had been slower than in other states. The state is now ruled by Pakatan Harapan following PAS' exit from the previous coalition.
Najib added that Harapan did not have an "understanding" with the federal government, citing disputes over the Langat II water treatment plant project which the state government rejected.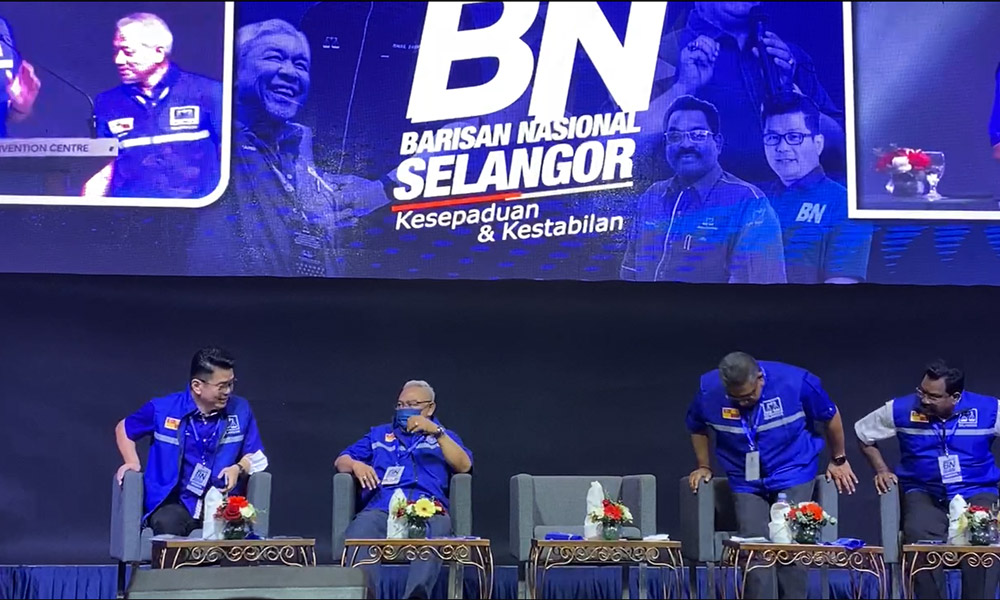 Some factions of Umno and PAS are believed to be pushing for the Perikatan Nasional and BN coalitions to work together in Selangor to end Harapan's dominance in the state.
Selangor is Malaysia's most developed state and had a number of corruption-tainted Umno state government leaders such as Harun Idris and Khir Toyo, who both served time in jail while another former menteri besar, Muhammad Muhammad Taib, was caught trying to bring millions in cash into Australia.
The BN convention is themed Bangkit Selangor (Arise Selangor) and will be closed by Umno president Ahmad Zahid Hamidi, who is also on trial for corruption.
Najib, meanwhile, has been twice found guilty of corruption and abuse of power in the SRC International case. His final appeal of the case at the Federal Court is scheduled to be heard on Aug 15. - Mkini