Rafizi Ramli is satisfied with the strong crowd flooding the ceramah and public engagement sessions as part of the 'Ayuh Malaysia' campaign, in which his party PKR lays hope to boost the voter turnout to close to 80 percent in the next general election.
The PKR deputy president said the campaign has been gaining momentum several months after it kicked off with about 800 attendees for the campaign truck event nationwide and another 800 who reserved their seats to attend the public session at a 500-seat auditorium yesterday.
"Yes, (I am satisfied). We received reservations for the event that was announced via Facebook from about 800 people even though the capacity of the hall is 500.
"Similarly, we get 700 to 800 people to attend our campaign truck ceramah, which I think Pakatan Harapan struggled to achieve for the past three to four years," he told media at the 'Merdeka Talk: Reimagining Malaysia's Future by Ayuh Malaysia' at the Kuala Lumpur Performing Art Centre in Sentul yesterday.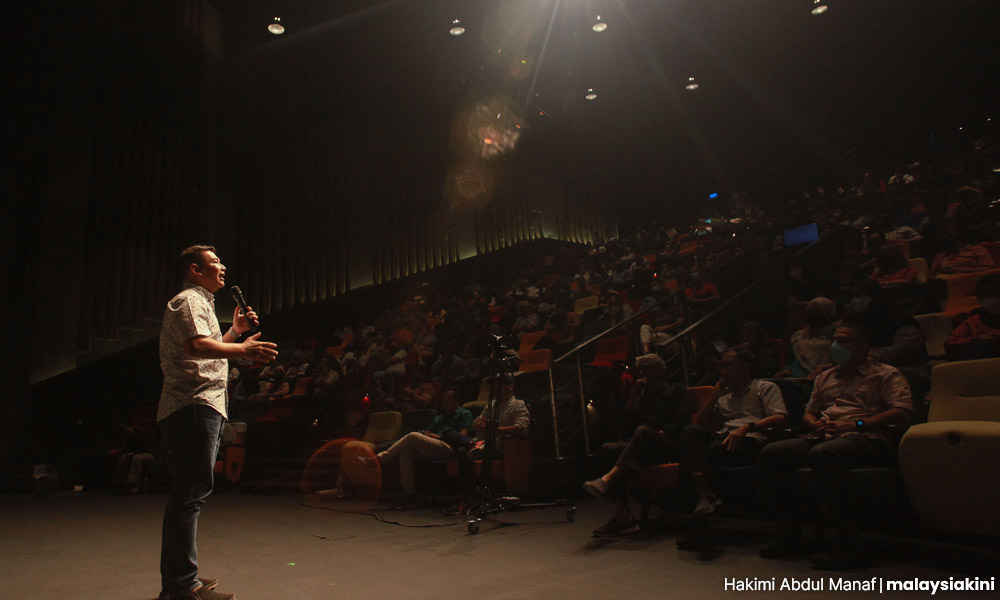 Rafizi expressed hope that this would be reflected in strong voter turnout in the coming general election, which is expected to be held soon as Prime Minister Ismail Sabri Umno came under pressure from his own party to dissolve the Parliament.
"Ideally, we want the voter turnout to be 80 percent. We (PKR) recorded a 56 to 57 percent voter turnout in the last two state elections, but if you energise the voters enough, it may just come close to 80 percent," he said.
The event last night was held following a series of engagement sessions with volunteers that focus on problem-solving policies.
"The volunteers are not party members. We have had about 10,000 volunteers since the campaign launched in March and we hope to push the recruitment to 30,000 by year-end," said Rafizi.
Voter turnout
The last general election recorded an 82.32 percent turnout which saw Harapan and Warisan secure 121 parliamentary seats.
The voter turnout has been a cause for concern for PKR lately following its performance in the recent state elections, namely Johor (54.92 percent) and Malacca (65.85 percent).
"We hope to attract the interest of younger voters via these engagements. Hopefully, they will understand politics is not necessarily about who becomes the prime minister. It's about them and their ideas.
"I don't know if we can swing the voters to Harapan or not, but at least we can push the turnout and also encourage the younger ones to take interest in politics," said Rafizi.
When asked if the outcome of public engagement will be included as part of the Harapan manifesto, he said they are entirely two separate efforts taken by the party.
Rafizi said the public engagement sessions, which focus on five core issues, will be continued even after the next general election. These include education, technical and vocational education and training, renewable energy, housing and food sustainability.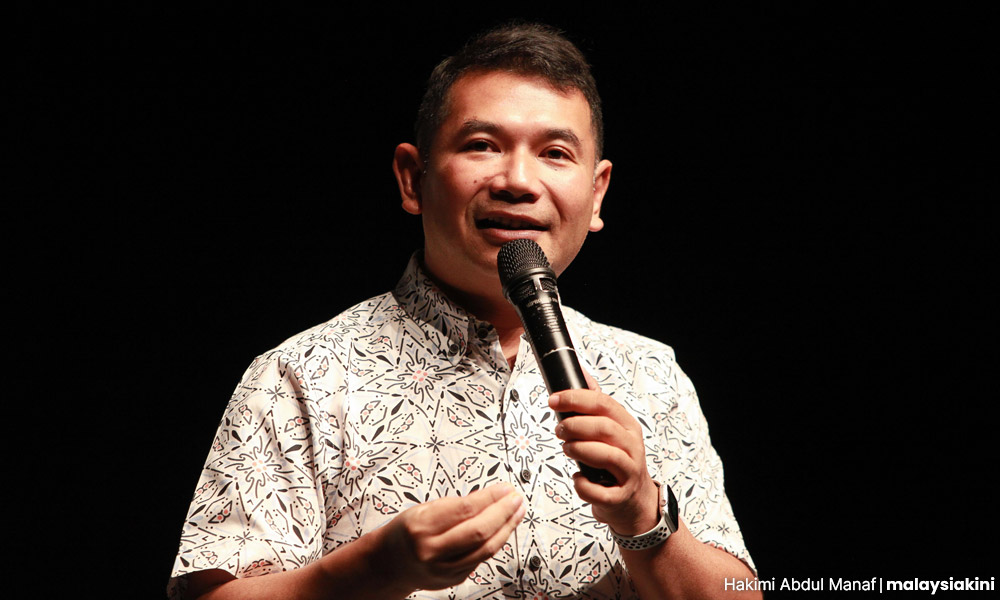 The 'Ayuh Malaysia' campaign was launched to arrest voter fatigue, with poor turnout threatening to scuttle PKR and Harapan's chances at the next polls.
It also aimed to attract first-time voters, fence-sitters and those who have turned away from the coalition since 2018.
Apart from the policy-based engagement session, 'Ayuh Malaysia' also launched a campaign truck last month, focusing on campaigning in 50 PKR marginal seats nationwide.
The truck will be used to hold political rallies and discussions in constituencies nationwide, to reinvigorate interest in politics leading up to the polls. - Mkini