Bersatu Youth has condemned PKR deputy president Rafizi Ramli's alleged attack on Bersatu supreme council member Azmin Ali at Saturday's PKR 15th general election (GE15) convention.
Bersatu executive committee member Harris Idaham Rashid said Rafizi's statement was uncalled for and based on pure hatred.
"Clearly Rafizi has still not moved on from petty political quarrels to thinking about solutions for the rakyat.
"Rafizi is displaying to the nation how insecure he is and afraid of his own shadow.
"Perhaps Rafizi needs reminding that it was him who sulked and disappeared from the scene post-GE14," Harris said in a statement today, alluding that the former Pandan MP only returned to politics recently to "cause more chaos" within PKR.
This came after Rafizi advised party members not to backstab each other like Azmin did if they do not get positions within the government during elections.
Rafizi was referring to the Sheraton Move where Azmin and 11 other PKR lawmakers defected to Bersatu, causing the collapse of the Pakatan Harapan government in 2020.
However, Harris alluded that it was PKR president Anwar Ibrahim's pressure on former prime minister Dr Mahathir Mohamad that led to the Sheraton Move.
"Rafizi needs to stop the stale rhetoric and address the elephant in the room - he needs to advise Anwar to stop plotting backroom deals with the court cluster in order to become PM.
"Rafizi needs to own up that it was Anwar, his own president, who mounted absolute pressure on Mahathir in his crazed obsession to be prime minister, which inevitably led to the Sheraton Move.
"Advise your own president to stop making secret deals to get the numbers. The whole nation has heard the infamous phone call between Anwar and (Umno president) Ahmad Zahid Hamidi when Anwar sought the court cluster's support," he said.
"Why is Rafizi mute on that?" Harris asked.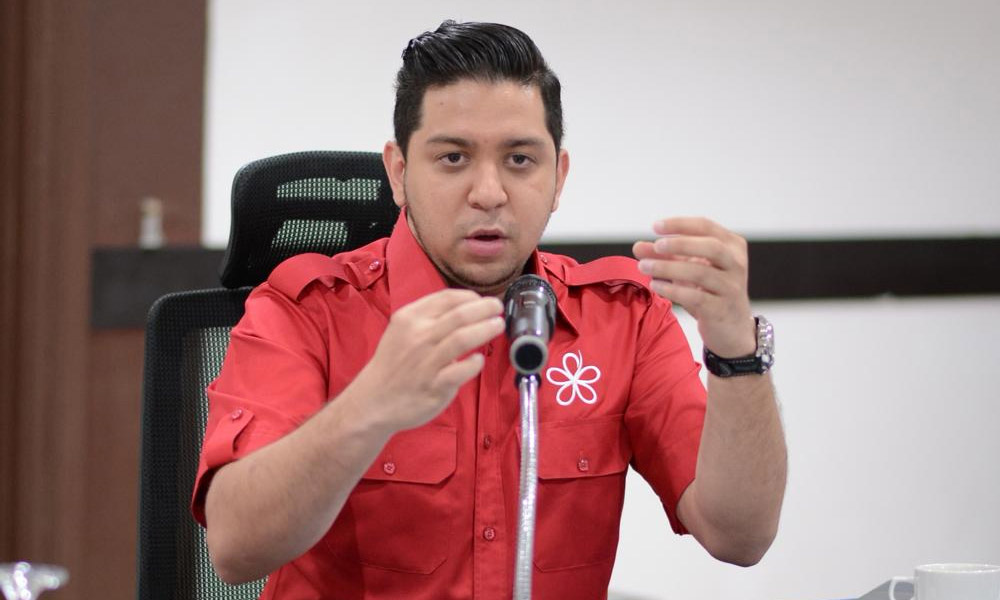 'Nothing beneficial'
Apart from demonising their political opponents, Harris said, PKR and Harapan could offer "nothing beneficial" to the rakyat.
"Malaysians deserve a real leader with vision and a calm, calculated demeanour.
"Not one who behaves publicly like a loud-mouthed trouble-maker who cannot let go of the past nor inspire confidence in Malaysians who are sick and tired of all this politicking," he added.
Last year, a purported phone call between Anwar and Zahid was leaked, where the former was allegedly praising a person who sounded like Zahid over the latter's handling of the Umno general assembly.
Both leaders have denied the authenticity of the recording.
However, Anwar had admitted in the past that PKR and Umno held informal meetings to discuss cooperation.
In last year's Umno general assembly, Zahid said his party would not work with Anwar or DAP.
This was later denied by former Umno supreme council member Tajuddin Abdul Rahman who said Zahid had signed a statutory declaration backing Anwar as prime minister. - Mkini