Umno deputy president Mohamad Hasan said Prime Minister Ismail Sabri Yaakob has strongly hinted that the 15th general election will be held this year.
Speaking at a Pahang BN gathering yesterday, Mohamad (above) said Ismail Sabri has made a commitment to hold an election soon.
"However, he can't give a date. He was forced to tell us 'surely I cannot wait until next year'. (So) it is clear that the election will be this year.
"If it is this year, surely it would not be in December. People will have to swim to (the ballot booth). Pahang doesn't have ordinary floods. It has huge floods," he added.
The current Dewan Rakyat term will expire on July 16 next year.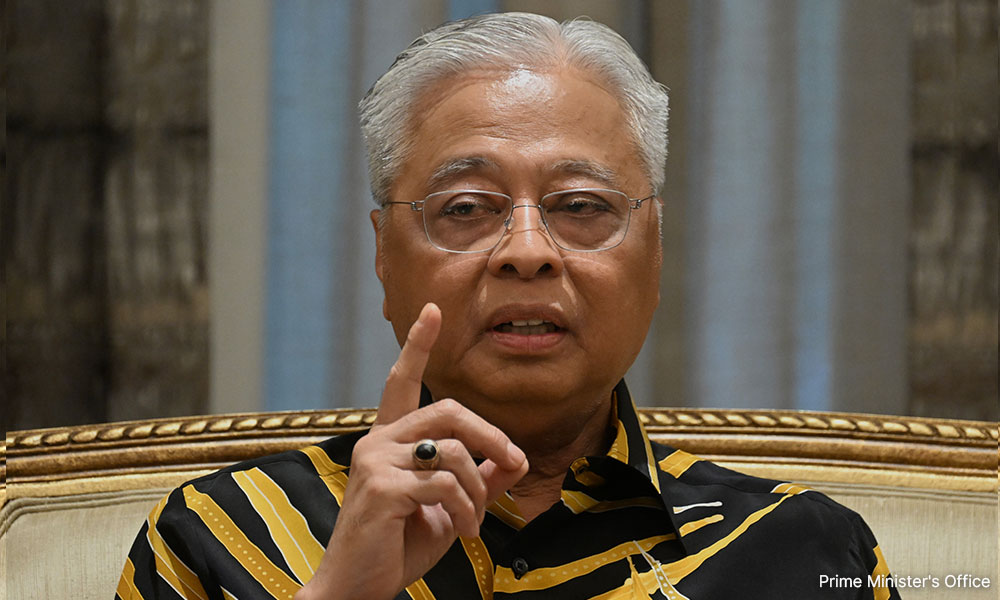 However, Ismail Sabri is under pressure from his own party to dissolve Parliament to pave way for fresh polls, which could potentially make him the shortest-lived prime minister in Malaysian history.
Know thy enemy
Meanwhile, Mohamad urged BN component parties to focus on the general election first before worrying about their respective party leadership polls.
"Forget about party election for now. The Umno election (will only be held) six months after the general election... Win the general election first, then we can fight (in the party election)," he said.
Umno and MCA have amended their party rules in recent years to allow the party to postpone their leadership elections until after a general election.
Mohamad also suggested that Pahang BN's biggest threat was Perikatan Nasional and warned his colleagues to be prepared.
"The election will be held soon. We are facing an enemy that wants to destroy us. We must fight the right way and know our enemy.
"During the Malacca and Johor polls, the (coalition) with the second most votes is PN. Therefore, be wary of our (existing) strongholds. We don't know where the enemy may lurk.
"The (coalition) which we have not regarded as our enemy for this election is PN. Don't allow them to figure out our strategies," he said. - Mkini