DAP secretary-general Anthony Loke stresses that the party is in a government with BN and not particular individuals such as the coalition's chairperson Ahmad Zahid Hamidi.
He said this in response to concerns over the party working with Zahid, who currently faces 47 corruption, criminal breach of trust, and money laundering charges involving RM31 million of funds from his foundation, Yayasan Akalbudi.
"It is not about Zahid. The unity government with is BN, not with any particular individual. It is with the coalition.
"In principle, I think everyone in DAP understands that," Loke said during a press conference at DAP headquarters earlier today.
The transport minister said the party's decision to pledge support for Anwar Ibrahim as prime minister, even in a multi-coalition government, was based on "circumstances".
Commenting on Zahid's corruption charges, he said it was for the court to determine the deputy prime minister's fate.
"That is up to the court. The court process is still ongoing.
"In the cabinet, we were only discussing the country's agenda and not our own personal agendas.
"Our personal cases will not be touched on," he said.
He added that the parties within the government needed to learn how to work together as the unity government was a new political approach in Malaysia's history.
Earlier, Loke revealed that the party had provided unconditional support for Anwar Ibrahim as the prime minister, even if that meant that the party had to forgo positions within the government.
He explained that because this was a unity government, there were principles that must be followed and respected.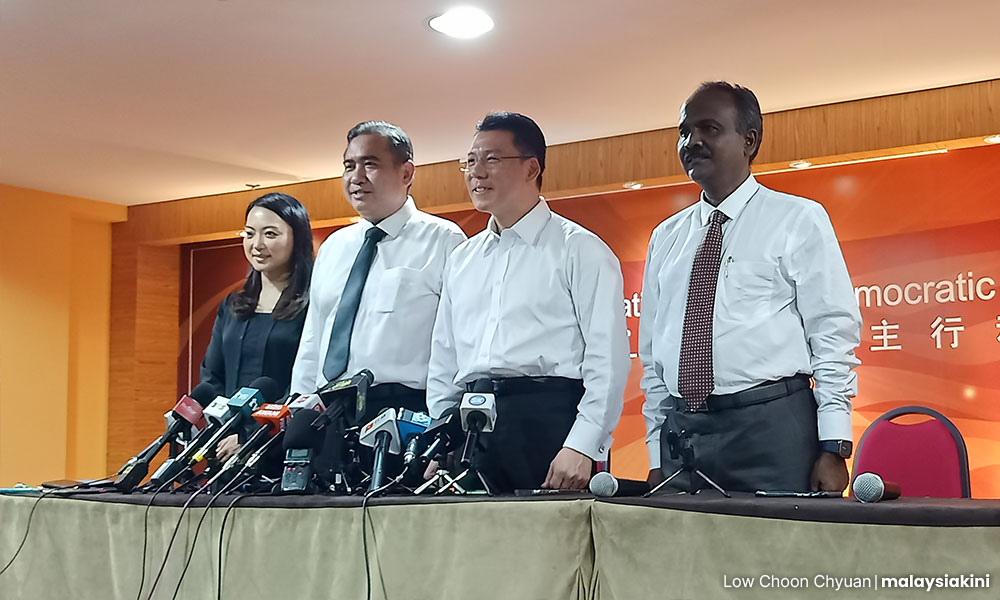 However, the party's unconditional support did not extend to compromising its values and agenda for a corrupt-free government.
"This government must fight corruption. It must uphold the principles of Rukun Negara.
"These are the core principles that must be upheld. When I said unconditional, I only meant it in terms of political positions - no conditions," he said.
No coalition that contested GE15 won enough seats to achieve a simple majority in Dewan Rakyat and form the government on its own.
Pakatan Harapan had won the most number of seats at 82, followed by Perikatan Nasional (PN) (73), and BN (30).
This led to the Yang di-Pertuan Agong decreeing that a unity government be formed, which was agreed to by Harapan, BN, Gabungan Parti Sarawak (GPS), Gabungan Rakyat Sabah (GRS), among others.
"If we did not form the government, the alternative would be other parties forming the government," he said in reference to PN.
So far, so good
Meanwhile, Loke said that the new government has been working well so far.
Asked if BN had threatened to pull out of the unity government if Zahid was not appointed to the cabinet, Loke dismissed such possibilities.
"No threats (to pull out from the government) have been made. And so far the working relationships are getting better and good.
"We (cabinet ministers) had our swearing-in ceremony just now, all of the ministers were there.
"We mingled around and are trying to build personal relationships among ministers, gaining trust," he said. - Mkini