Newly-minted Malacca Chief Minister Ab Rauf Yusoh today sidestepped questions when asked to explain why he is taking over the state administration from Sulaiman Md Ali.
Questioned during his presser this evening on whether the timing had to do with the recent Umno election results, Rauf said the issue has been "overtaken by events".
"I think we should not ask this question anymore. It has been overtaken by events.
"Why do you want to revert back? I think everyone has gotten the answer as to that factor.
"I think this question is not to be answered because this event today has overtaken that issue," he said.
Rauf, who is the Malacca Umno chief, was speaking at his first press conference as the chief minister. It was held right after he was sworn in before Malacca Governor Mohd Ali Rustam at about 3.30pm today.
He took over from Sulaiman, who resigned from the position earlier this week, purportedly due to health issues.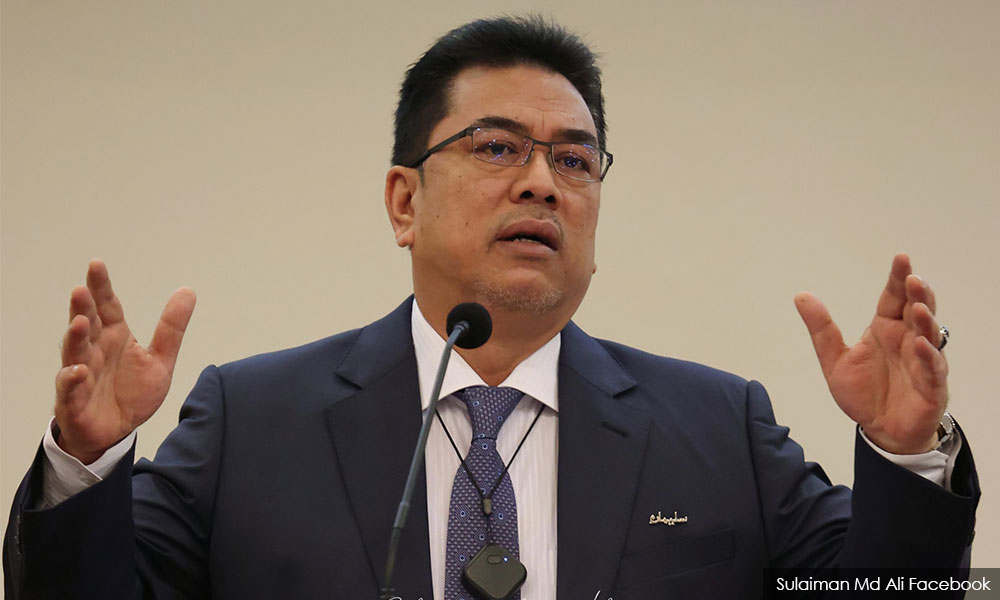 The sudden change of the Malacca state leadership was shrouded in controversy and fuelled speculations that Sulaiman might have been forced to step down to make way for Rauf.
Speculations had been rife, since the 2021 Malacca state election, that Rauf wanted to claim the top state executive office, given his position as the chief of the state Umno and the state BN chief.
It has been the tradition of Umno and BN that the state party chief would also be the chief minister or menteri besar of the state under their control.
However, despite BN's landslide victory in the Malacca state election, which saw the coalition winning 21 out of 28 state seats, the party's top leadership had chosen Sulaiman to be the chief minister.
Rauf and Sulaiman had previously denied rumours of the purported internal power struggle.
Earlier during the presser, Rauf also told reporters that Malacca is the most politically stable state in the country.
"But because our infightings had been taken to social media, it did not look good on us.
"However, after the Umno election, I see that the situation has improved," he said.
While Rauf did not elaborate, it is believed that he was referring to the party polls results, which saw the defeat of many Umno division chiefs who were not in line with him.
The chief minister was also asked to comment on a former state executive councillor, Jailani Khamis, who criticised the power change as 'kerajaan tebuk atap' (backdoor government).
Responding to this, Rauf replied with a sarcastic remark that they would "let us find the house that had leaked roofs".
Asked whether the state Umno would refer Jailani, who is from Umno, for disciplinary action, Rauf said "we wait and see". - Mkini