Bilateral relations and cooperation between Malaysia and Singapore were among the matters discussed at the meeting between Prime Minister Anwar Ibrahim and his Singapore counterpart Lee Hsien Loong, in Hainan, China, this morning.
This was informed by Anwar through a post on Facebook today.
"May the close relationship between the two countries become stronger. InsyaAllah," he said.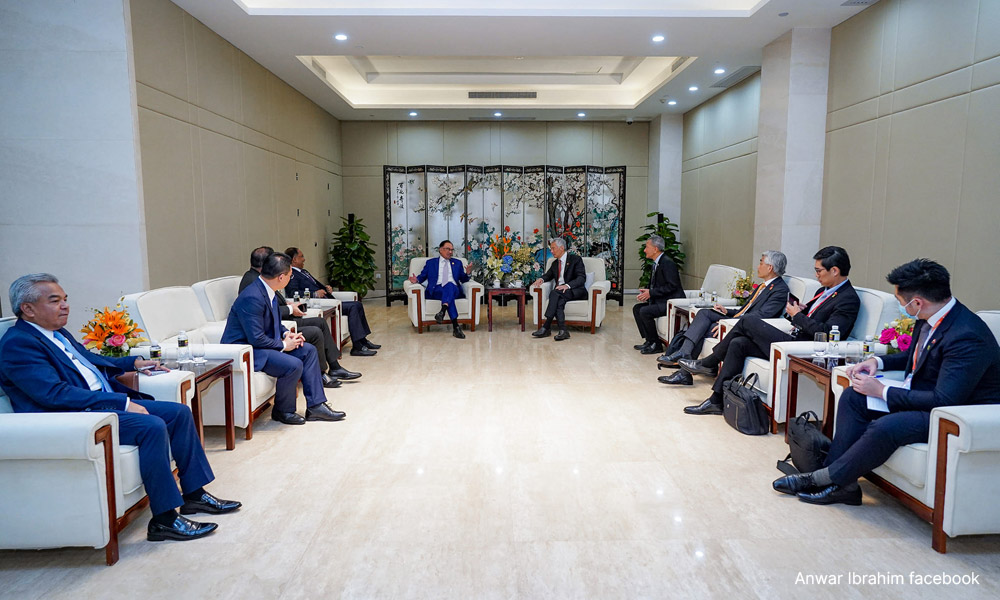 The four-eyed meeting with Lee was held before Anwar attended the Boao Forum for Asia (BFA) 2023 in Hainan, China, today, which was part of the programme in the prime minister's four-day official visit to China.
The special aircraft plane carrying Anwar landed at Boao International Airport at 5.29pm yesterday (local time is the same as Malaysian time).
The prime minister was accompanied on the visit by Transport Minister Anthony Loke and Local Government Development Minister Nga Kor Ming.
- Bernama