An aide to Kedah Menteri Besar Muhammad Sanusi Md Nor continues to insist that his boss has been barred from attending events organised by the federal government.
This is despite the denial of such a directive by government spokesperson Fahmi Fadzil yesterday.
Taking to Facebook today, Sanusi's press secretary Muhamad Mat Yakim (above) detailed the events that his boss has been allegedly barred from, including Lima (Langkawi International Maritime and Aerospace Exhibition) in May.
"The MB was also supposed to attend a breaking-of-fast event with Kedahans who work in other states, at the Malaysia Agro Exposition Park Serdang (MAEPS) on Apr 9. There were no issues initially when the state government booked and paid for the venue.
"However, we were later informed that the Agriculture and Food Security Ministry does not allow the function to take place at the venue. The event will proceed at the set date, at another venue," Muhamad wrote.
He further claimed that Sanusi was barred from attending an Education Ministry-linked event in Kedah itself.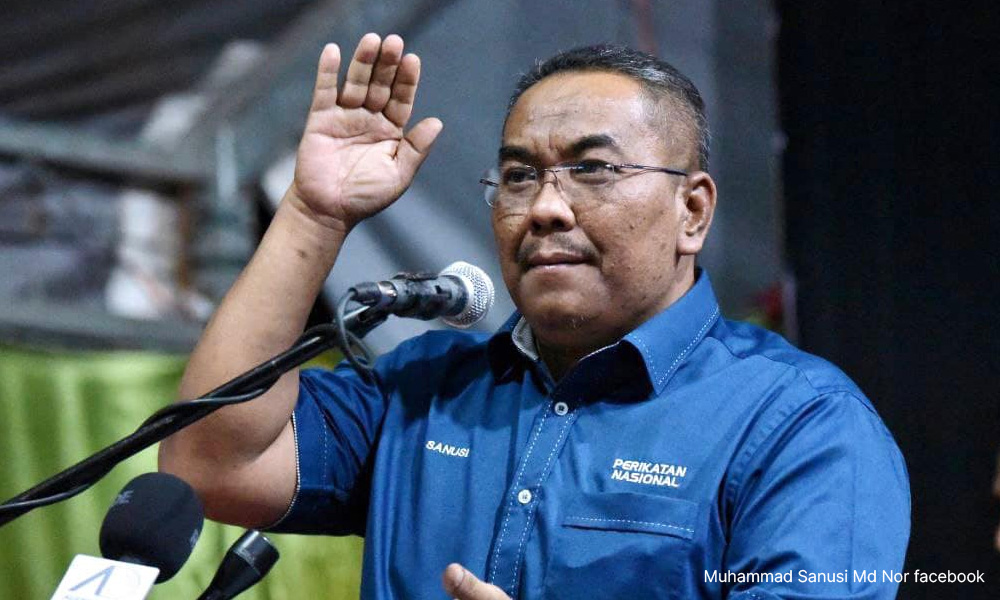 "The MB was set to attend a breaking-of-fast event with the alumni of the Sekolah Menengah Sains Sultan Muhamad Jiwa in Sungai Petani on Apr 8. However, there was a ban imposed (on his presence at the event) from the Education Ministry and the Kedah Education Department," Muhamad claimed.
'Opposition-led states not sidelined'
Muhamad's claim comes after Fahmi yesterday expressed surprise when asked about a directive barring the Kedah menteri besar from federal government events.
The communications and digital minister appeared puzzled when asked about Sanusi's allegation.
"I am here in Kedah in my capacity as the communications and digital minister, and everyone, all the MPs, and state assemblypersons are invited to my programmes.
"In fact, I am here with a representative of the Padang Terap MP (Nurul Amin Hamid of PAS). I do not know what he (Sanusi) means," Fahmi told reporters in Sungai Petani, Kedah.
Several Perikatan Nasional (PN) leaders have also previously accused the government of sidelining opposition-led states, but Prime Minister Anwar Ibrahim has denied such claims.
Speaking in Parliament recently, Anwar dubbed such claims false and slanderous, and stressed that his government has been helping and paying attention to all states.
It is worth noting that Sanusi was absent when Anwar visited Kedah earlier this month.
The prime minister had gone for an audience with state ruler Sultan Sallehuddin Sultan Badlishah but Sanusi was not at the Sultan Abdul Halim Airport in Kepala Batas to receive Anwar.
Anwar was received by Kedah police chief Wan Hassan Wan Ahmad and state mufti Sheikh Fadzil Awang.
The prime minister had also previously filed a defamation suit (in his personal capacity) against Sanusi over an election campaign speech in the Tambun parliamentary constituency on Nov 13 last year.
'File a motion on it'
Meanwhile, the alleged ban imposed on Sanusi was also discussed in Parliament today, when Shahidan Kassim (PN-Arau) brought up the matter.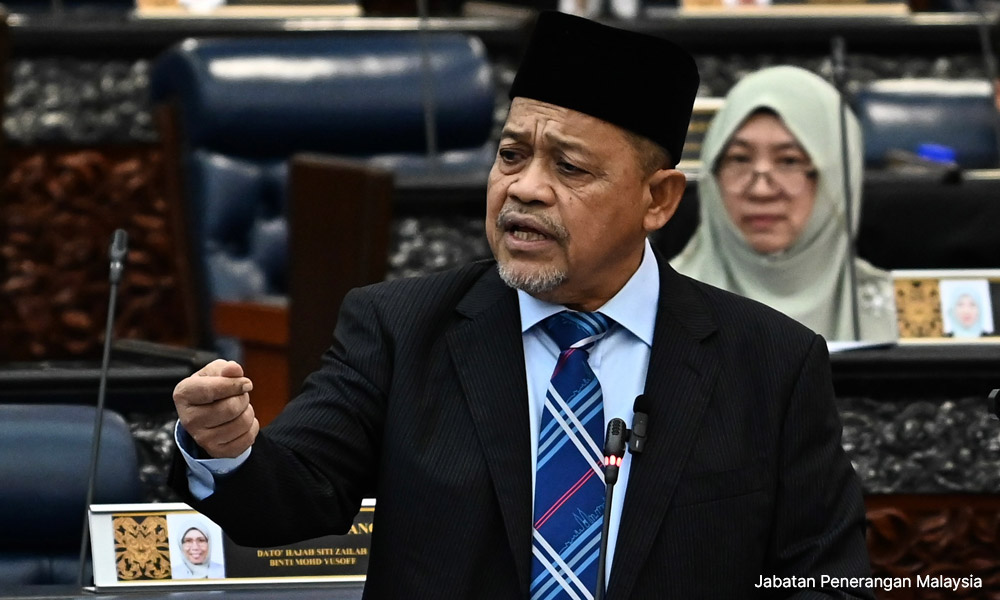 Shahidan questioned why a legitimately appointed menteri besar can be banned from attending events at the eleventh hour.
"He can't rent venues in other states. I don't know how else he (Sanusi) can rent (venues) to hold events.
"Why is this happening?" Shahidan asked.
Replying to the query, Dewan Rakyat speaker Johari Abdul said that he has not received any motion on the matter and asked Shahidan to file one on it.
"Do you have proof that the government issued orders to bar the Kedah MB from joining any programmes? No, right? You are just basing it (claims) on news reports.
"So, if Arau (Shahidan) can file a motion on the matter, I will consider (debating it in the Dewan)." - Mkini