Four siblings, aged three to eight years, died in a fire at their house in Kampung Sabak Awor in Muar, Johor, last night.
At the time of the incident, their father, a Myanmar national, was working at a restaurant while their mother, an Orang Asli, went out to buy food at a nearby shop for buka puasa.
Muar District police chief ACP Raiz Mukhliz Azman Aziz said the children, Puteri Aisyah Tenko To aged eight, Mohd Hakim, six, Mustakim, four, and Fatihah Aisyah, three, were found dead inside the bathroom.
According to Bernama, Raiz Mukhliz said neighbours heard screams from inside the home.
"They heard screams. (All the victims) were believed to be still conscious when the incident happened and tried to get out of the house. Their initial reaction was to hide in the bathroom.
"When we arrived, the back door was completely burnt, we could not identify whether the door was locked or not," he said.
Raiz Mukhliz said that based on the initial statement from the mother of the victims, the house was not locked.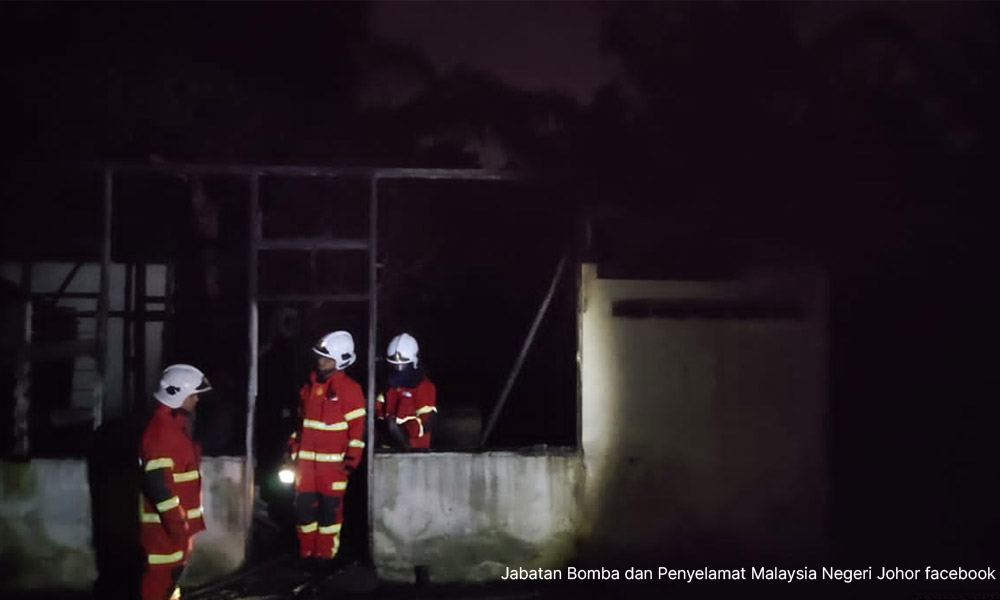 "About 10 minutes later (after leaving the house), she (the mother of the four) got a call from a neighbour who told her that her house was on fire, so she rushed home. But she couldn't get in because the fire was so intense," he added.
Raiz Mukhliz said a preliminary investigation indicated that the fire was caused by a short circuit and it is believed to have started from the kitchen of the house.
"The children's mother said that their house did not have a television or other electrical appliances but some lights were on.
"When firefighters arrived, the house was already 60 to 70 percent destroyed," he added.
The bodies were sent to the Sultanah Fatimah Specialist Hospital for post-mortem.
Previously, Muar Fire and Rescue Station chief Shahrizal Mokhtar said a distress call on the incident was received at 7.49pm.
"The semi-permanent house was about 80 percent destroyed when fire and rescue personnel arrived at the scene.
"The victims - two girls and two boys - were found unconscious in the bathroom after the fire was completely extinguished," Shahrizal added. - Mkini