Malaysians expected a bombshell verdict on Najib Abdul Razak's appeal decision in the Federal Court today - and in the end, there were huge sighs of relief.
The air had been thick with allegations that the convicted felon Najib had been making secret deals with the unity government. It did not make sense.
After years of economic gloom and more suffering caused by the coronavirus pandemic, why would the government risk further uncertainty and instability? We have a cost of living crisis to manage, but Najib, ever the narcissist, was desperate to be in the spotlight again and have his day in court.
Today, at his SRC International review hearing, the spotlight was firmly on the current Federal Court's panel of judges. Not on Najib.
It didn't matter if Najib was there, or in Kajang Prison, or a million miles away.
The ones being judged by the rakyat were the Federal Court's panel of judges, and the Malaysian judiciary.
In the end, Najib failed in his bid to review an earlier apex court verdict to uphold his guilty verdict.
A message to corrupt politicians
Today's decision of the judges has given Malaysians renewed faith, for now, in the judiciary. It also sends a message to corrupt politicians that their time will come. There are many in positions of power at the moment.
One doubts if they could ever hold their heads up high if Najib had been granted a full acquittal or a retrial. The judiciary's reputation would be decimated and it will be worse than in 1988 when Dr Mahathir Mohamad emasculated their powers and removed their independence.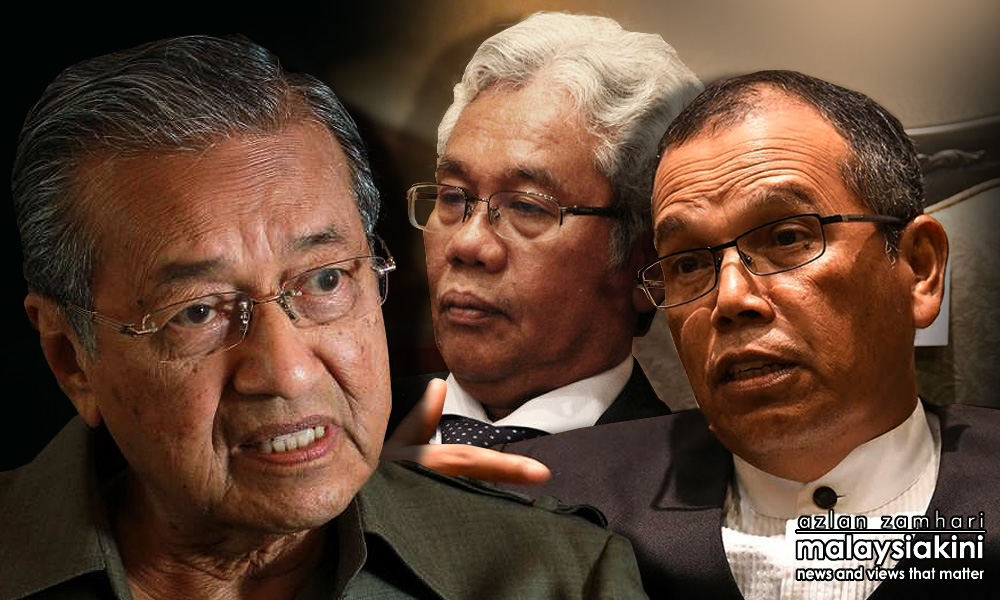 Some people claim that Najib is good for business. Really? If he had received a full acquittal or a retrial, would foreign investors come knocking on Putrajaya's door? Hardly!
When he was first sentenced, we witnessed wild scenes when thousands of Najib's screaming supporters descended outside the court, and defied the scares about contracting coronavirus. Today, only around 100 supporters were present. Is he no longer their idol? Has Najib lost his 'Boss-Ku' appeal?
If a decision had been to allow a retrial, there would have been complete pandemonium and Malaysia would have been set on a path of no return.
Najib or his lawyers, or both, were foolish to have another bid for freedom. The nation is weary of him. His original SRC trial had been dogged by delays, late starts, illness and various attempts by both Najib and his lawyer to scuttle any plan for a smooth and speedy conclusion.
The judges may have exercised extreme restraint, but the public is not so forgiving. Najib is not someone who engenders feelings of sympathy.
What he did to the nation is unforgivable. He stole taxpayers' money whilst he was the prime minister. That is what makes it unpalatable and unacceptable.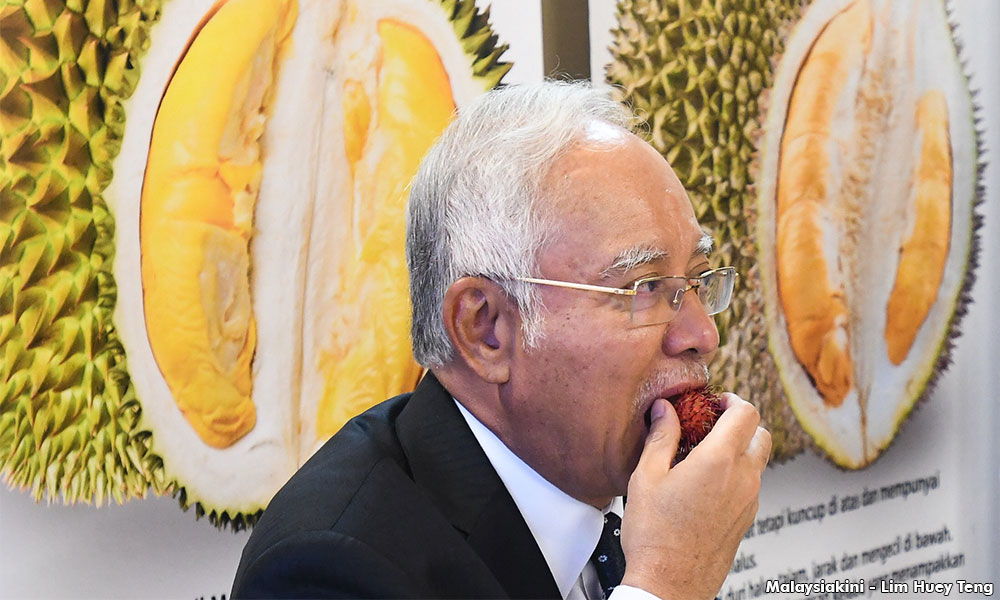 Put in a position of trust to administer the country, Najib found it child's play to abuse his powers and his position, to enrich himself, his family and those closest to him. Anyone who opposed him was swiftly dealt with, or perhaps, handsomely rewarded to buy their silence.
Did he express any remorse for forcing Malaysia to its knees? No.
Did he care about the lives that were lost or the dashed hopes and futures of various individuals who tried to alert the authorities about 1MDB? No. He couldn't be bothered.
Adam Adli was prevented from completing his final year at the university because he had 'disrespected' Najib. Was he made an example, so that others would fear speaking out?
Don't forget the snivelling cabinet under Najib, who lied about the RM2.6 billion donation from an Arab prince. Today, some of them are members of the unity government. Shameful hypocrites!
Many Malaysians believe that Najib's sentence is too short. We wonder why corrupt presidents and prime ministers of other nations are sentenced soon after they leave office, whereas we appear to drag our feet just to get one conviction going. How can this be remedied?
In today's review, Chief Judge of Sabah and Sarawak Abdul Rahman Sebli, the sole dissenting judge, said that Najib's adjournment was not to scuttle the appeal but had been done in good faith so his lawyers could prepare for the appeal.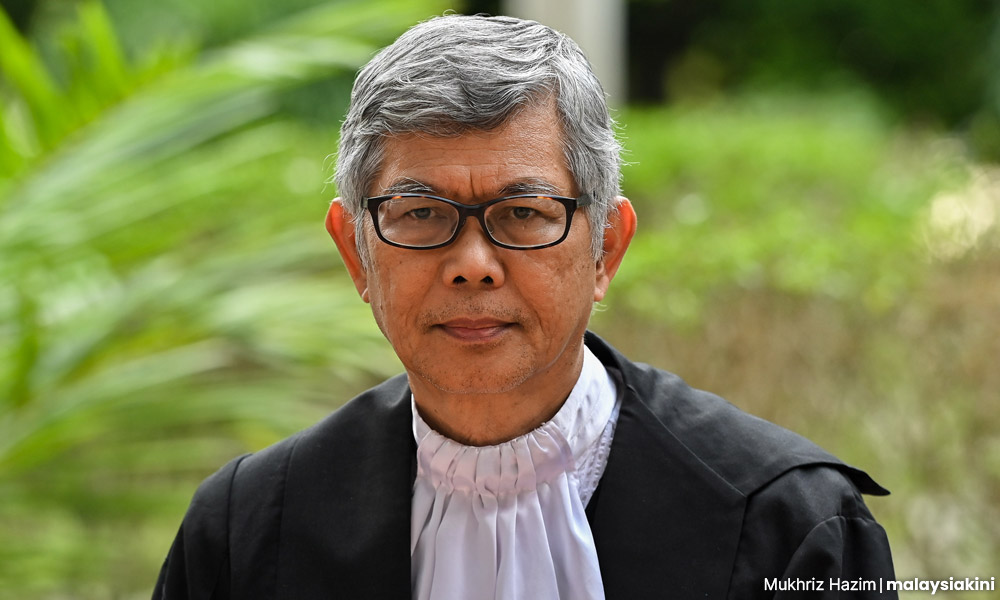 The rakyat think differently. Following Najib's SRC trial was like watching Dallas. Without fail, each episode ended with more cliffhangers.
The United States sentenced Roger Ng to 10 years in jail, for his role in 1MDB. Meanwhile, a court in Kuwait sentenced Sheikh Sabah Jaber Al-Mubarak Al-Sabah, the son of a former Kuwaiti prime minister, and two others. Jho Low was sentenced in absentia. It would have looked odd if Najib had won his review.
Judge Abdul Rahman also said that Najib should not be made to pay the price for the lawyer's mistake. Would Abdul Rahman care to say, what about the rakyat having to bear the cost for Najib's crime?
Najib's punishment is a short 12-year jail term. However, generations of Malaysians will suffer from Najib's selfish greed.
Najib's review is a rich man's privilege. Only the super-rich can make his case a long drawn-out one. Why should we waste more time, money and valuable manpower and resources on him? - Mkini
---
MARIAM MOKHTAR is a defender of the truth, the admiral-general of the Green Bean Army, and the president of the Perak Liberation Organisation (PLO). Blog, Twitter.
The views expressed here are those of the author/contributor and do not necessarily represent the views of MMKtT.