Multiple heart attacks, bypass surgeries, a pacemaker, and a heart-breaking defeat have not stopped Dr Mahathir Mohamad.
The medical doctor-turned-politician, who specialised in the premature death of political careers, is plunging the scalpel into his arch nemesis Anwar Ibrahim again.
On Tuesday, the two-time former prime minister, who will celebrate his 98th birthday this year, made it clear that retirement is not on the agenda when he confirmed rejecting prominent economist Jomo Kwame Sundaram's advice to step back from politics to become an elder statesperson.
Commenting on this, former law minister Zaid Ibrahim believes that Mahathir should not throw in the towel either.
"I don't share the view (that he should retire).
"He should not retire but instead continue with the one thing that keeps him alert and healthy - politics. I don't agree with many of his views but I won't lose sleep if he continues," he told Malaysiakini.
Zaid pointed out that the last general election proved that the former prime minister is no longer an influential figure.
Responding to those who accuse Mahathir of exacerbating the racial and religious divide, he said: "If his critics say he had been rejected, then how can his views be a force to drive anything?"
Mahathir was decimated in last November's national polls, coming in fourth out of five candidates in his bid to defend the Langkawi parliamentary seat in his home state of Kedah.
The former prime minister also lost his deposit in his first-ever electoral defeat since the 1969 polls.
Meanwhile, Zaid contended that Mahathir's political adversaries, namely Anwar, should not fret over the nonagenarian's criticisms.
"Anwar has in abundance qualities of a good and composed Muslim leader.
"In the face of attacks from his enemies, he just has to remain calm and collected, true to himself. So must his supporters. Only through this manner can the government manage the highly toxic political battle being waged in the country now," he added.
'Remember mom's advise not to eat too much'
For Muhammad Izmer Yusof, a liberal science lecturer with Universiti Malaysia Perlis (Unimap), Mahathir does not have a "Plan B" and considers himself a "lifetime politician."
Comparing Mahathir to PAS president Abdul Hadi Awang, who said he would have been fishing for a living if he did not venture into politics, the academician remarked: "Perhaps Mahathir is unable to accept the fact that he is no longer an elected representative. His life is as a politician."
"There are those who do other things after retirement and there are those who work for their entire lives," he added.
According to Izmer, it is unlikely the former prime minister would be contesting in the upcoming elections for six states, including Kedah, because his latest political platform - Putra - is not part of a coalition and does not have grassroots strength.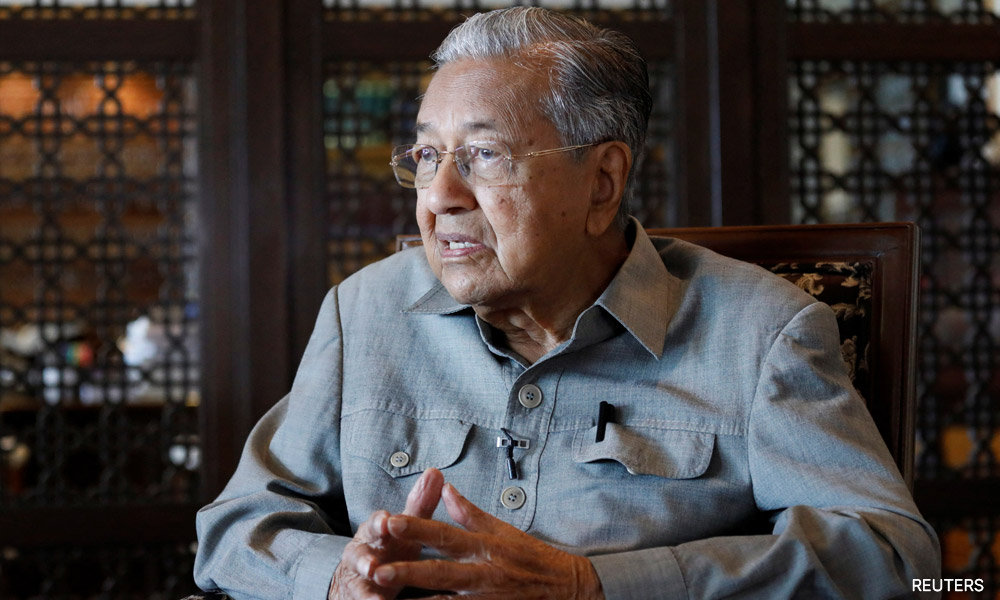 "It is difficult to read what Mahathir wants or to understand in which direction he is steering his political career," he added.
However, Izmer said Mahathir's retirement from politics would not be a loss to the nation.
"Until when do we want to hold onto Mahathirism? The situation is different now. Perhaps it was the best (approach) during his time, such as saving Malaysia from the 1997 financial crisis," he added.
Echoing a similar stand, Universiti Pertahanan Nasional Malaysia's Profesor Emeritus Wan Hashim Wan Teh recalled the time when Mahathir shared his mother's advice that a person should "stop eating before feeling full" to remain healthy.
"From a political perspective, Mahathir is 'very full' and should stop," he told Malaysiakini.
Noting his achievements in the past, Wan Hashim, however, said: "Mahathir's era has ended. It is appropriate for him to retire and rest."
"Be a figure who is respected, a statesperson. Avoid disrupting the current political climate and allow the government to function as best as it can," he added. - Mkini