Tanjung Bidara assemblyperson Ab Rauf Yusoh was sworn in as Malacca's 13th chief minister today.
He took his oath of office in front of Malacca Governor Mohd Ali Rustam at Seri Negeri at 3.33pm in a private ceremony, with his predecessor, Sulaiman Md Ali, state assemblypersons, MPs and heads of department present.
Sulaiman, who remains as Lendu assemblyperson, resigned on Wednesday, midway through his second term as chief minister, having first been appointed on March 9, 2020, and then again on Nov 21, 2021.
A one-term assemblyperson, Ab Rauf, 62, won the Tanjung Bidara seat in a tight three-cornered contest, obtaining 3,599 votes against Perikatan Nasional's (PN) Mas Ermieyati Samsudin, (3,195 votes) and Pakatan Harapan's Zainal Hassan (489 votes) in the last state election.
He was then appointed state Investment, Industry, Entrepreneur Development and Cooperatives Committee chairperson in Sulaiman's second administration, having served as Malacca state assembly speaker during Sulaiman's first administration.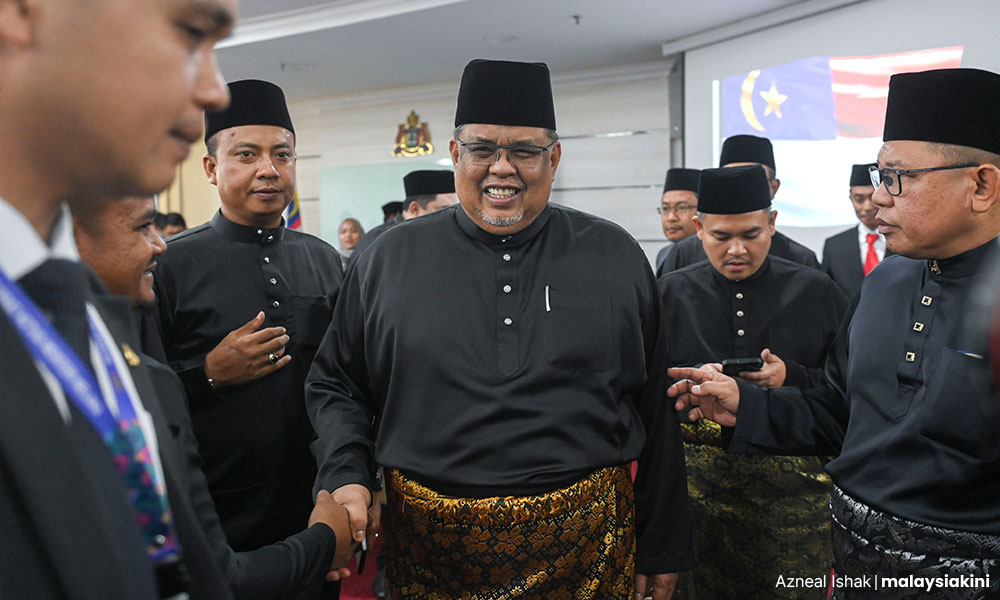 Ab Rauf, who has been Malacca Umno liaison committee chief since 2018, was reelected as an Umno supreme council member during the party's election this year, and retained his Masjid Tanah division chief post unopposed.
A Masjid Tanah local, he received his early education at Sekolah Kebangsaan Jeram before furthering his studies at Institut Kemahiran Mara (IKM) in Kampung Pandan, Kuala Lumpur.
He is married to Zuriyah Aziz.
- Bernama