Newly-minted Malacca Chief Minister Ab Rauf Yusoh today said he needs to consult Umno president Ahmad Zahid Hamidi first on forming a unity government in the state.
Speaking at his first press conference after being sworn into the position this evening, Rauf (above) said this includes whether to include Pakatan Harapan representatives in his new state exco line-up.
"I will consult my party president first to understand his way forward.
"And I will take his advice in forming the new state executive council," he told reporters at the Malacca state government office in Ayer Keroh.
Rauf was answering a series of questions on his plan for the state and whether Malacca would see a unity government between Umno and Harapan similar to the federal government pact.
The Tanjung Bidara state assemblyperson was sworn in as the 13th Malacca chief minister before state governor Mohd Ali Rustam at about 3.30pm today.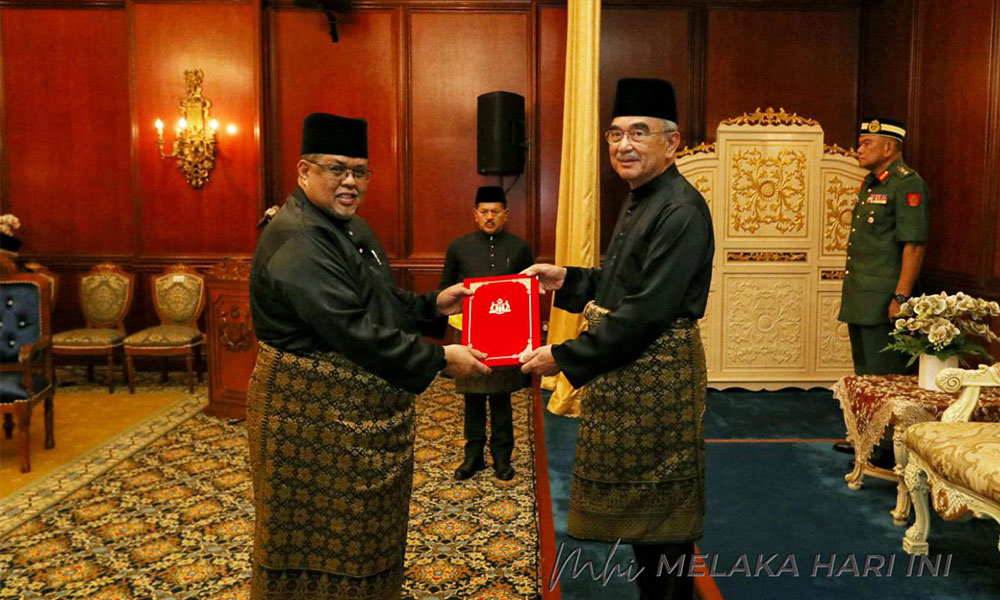 Rauf, who is Malacca Umno chief, replaces Sulaiman Md Ali who resigned from the position earlier this week.
Earlier during the press conference, Rauf hinted that he would emulate the federal government as what Zahid had implied on Tuesday.
"I am confident that with cooperation from all parties that are together under the unity government, we will see a unity government formed in Malacca as suggested by my president (Zahid)."
According to Rauf, he plans to maintain the number of portfolios in the Malacca state executive council - which is at 10.
However, he declined to comment on whether he would reappoint any members of the previous council under Sulaiman's leadership.
The chief minister said he expects to make up his mind on the new line-up within the next 48 hours.
"We cannot delay this matter, because the state government has to work," Rauf said.
On his plan for the state, Rauf told reporters that he wants to make Malacca a business and investor-friendly state.
He also urged all state lawmakers and members of the civil service to work with him to bring the state forward. - Mkini