Taxi driver Noorazlan Ismail has embarked on a mission to walk for more than 300km from Johor Bahru to Istana Negara in Kuala Lumpur, to urge the government to allow another round of Employees Provident Fund (EPF) withdrawal.
He said the walk was his way of pleading with the government, and the prime minister, to look at the suffering of people like him.
"This is crazy, I know. But I have to do this for my family and children," the 49-year-old told Malaysiakini today.
Noorazlan set out on the task last night and was near Yong Peng, Batu Pahat when contacted.
"Let me brave this tiring journey, but this is my struggle for my children's future," he said.
Noorazlan used to work as a driver for a businessperson but lost his job during the Covid-19 pandemic. He then started to drive a taxi to support his family.
The father of five school-going children lamented that he was burdened by debts and the rising cost of living, which the withdrawal could help in alleviating his suffering.
Last month, Prime Minister Anwar Ibrahim stressed that the government will not allow another special EPF withdrawal.
He later told Parliament that 71 percent of active EPF contributors who are 55 years old and below do not have enough money to retire above the poverty line.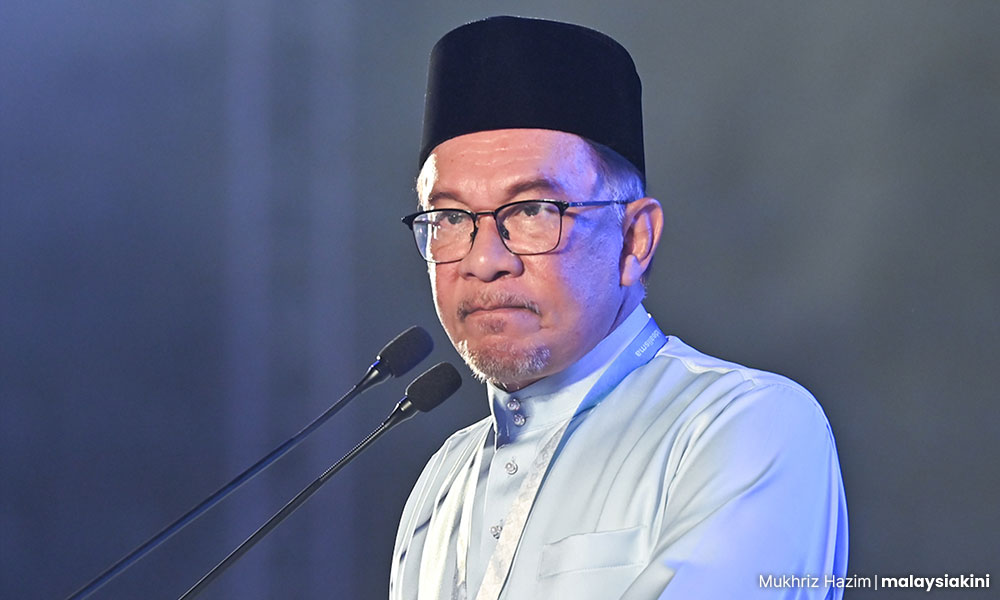 Meanwhile, Noorazlan said he has not set a specific time frame for his quest.
Instead, he said he would walk as much as his strength, and body allows.
"I will walk as far as I can; I will stop when I get tired. There are motorists who want to give me a ride but I have declined their offers because my mission is to walk.
"Pray for my safety and success (in the mission)," he added. - Mkini