Another round of appointing politicians to government agencies, statutory bodies, and GLCs is currently taking place, leading to questions on whether Putrajaya's appointments were the best people for the job and not for political expediency.
Exacerbating the problem was that Putrajaya has not been that forthcoming with some appointments. For instance, a leaked letter claimed that three politicians were put on the boards of Tekun Nasional and SME Corp. Malaysiakini's queries to the Entrepreneur Development and Cooperatives Ministry on the matter went unanswered.
In the case of Umno women's chief Noraini Ahmad, her appointment as Rubber Industry Smallholders Development Authority (Risda) chairperson was announced on the agency's Facebook page, but was quickly taken down.
Eventually, Deputy Prime Minister Ahmad Zahid Hamidi, who oversees Risda and is the Umno president, confirmed to the press that Noraini had indeed been appointed, without drawing attention to the fact that she had a business degree and was appointed to two other government bodies before - Malaysia External Trade Development Corporation (Matrade) and Padiberas Nasional Berhad.
Some civil society groups have expressed concern about the lack of transparency in these appointments and recommended reforms to prevent the exercise from being tainted with conflict of interest, abuse of power, and corruption.
One method, according to the Institute for Democracy and Economic Affairs (Ideas), was to improve parliamentary oversight, but there was currently no framework to do so.
"What Malaysia needs is a consolidated guideline that upholds public interest by ensuring impartiality, competence, accountability, and diversity," said Ideas CEO Tricia Yeoh in a statement.
She suggested a guideline can be formulated for Malaysia by referring to the UK's process where public appointment competitions are advertised to the public with selection criteria, and ministers have limited discretionary powers subject to the advice of an independent panel.
Significant roles will also go through a pre-appointment public hearing by a select committee and its candidate list is publicly published.
"For example, some of these stricter criteria should be applied where board members must possess the necessary knowledge, skills, and the right mindset.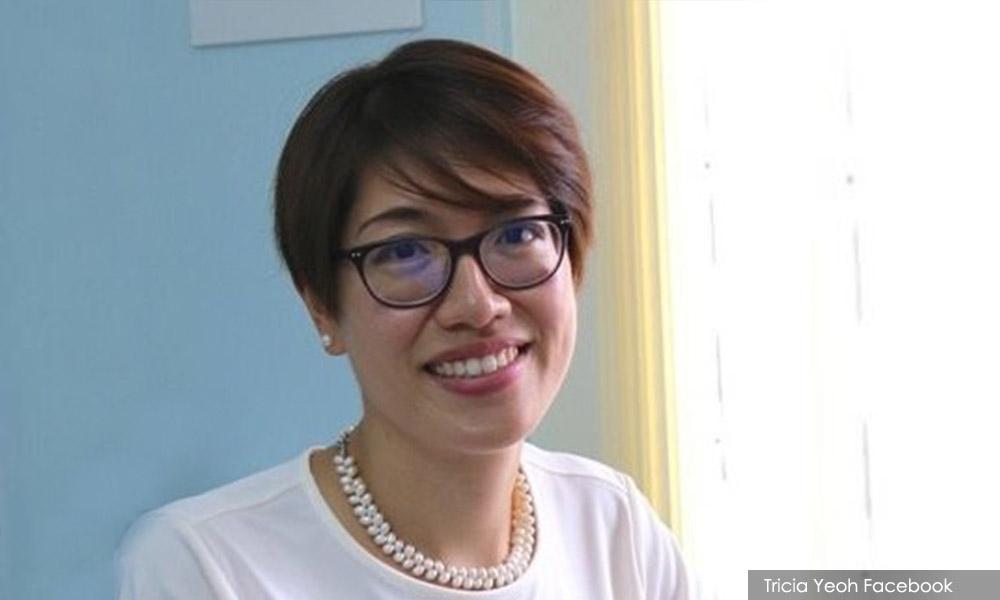 "In addition, evaluation criteria of individual directors and the board collectively should be transparent, customised to the specific company's needs and requirements, and explicitly linked to clear consequences for non-performance," Yeoh said.
Yeoh said it was paramount for there to be consistency in appointments for key public roles as well as maintaining a balance between an open, transparent process while taking into account ministerial discretion and other political considerations, she said.
Take note of past scandals
C4 Centre deputy CEO K Sudhagaran Stanley told Malaysiakini that a high standard of governance in appointing key public positions is needed because statutory bodies and GLCs involve public funds.
There have also been major scandals that tainted important statutory bodies in the past, such as Felda, Felcra, and Lembaga Tabung Haji while they were helmed by politicians, he said.
Similar to Ideas, Sudhagaran said the selection process must include advertising the vacant position, conducting interviews, and comparing the qualifications and experiences of candidates before the most qualified person is appointed.
These findings, the list of applicants, and the reason for appointing the selected candidate must be made public, he said.
"If we want to transform our economy and ensure only the best people head these entities... (there must be) a proper selection and appointing system in place, including the selection process being managed by a parliamentary select committee following best practices if need be," he said.
Former minister in the Prime Minister's Department (Parliament and Law) Wan Junaidi Tuanku Jaafar said he agrees there needs to be better parliamentary oversight on key public appointments but there is currently no legislation that codifies such powers for Parliament.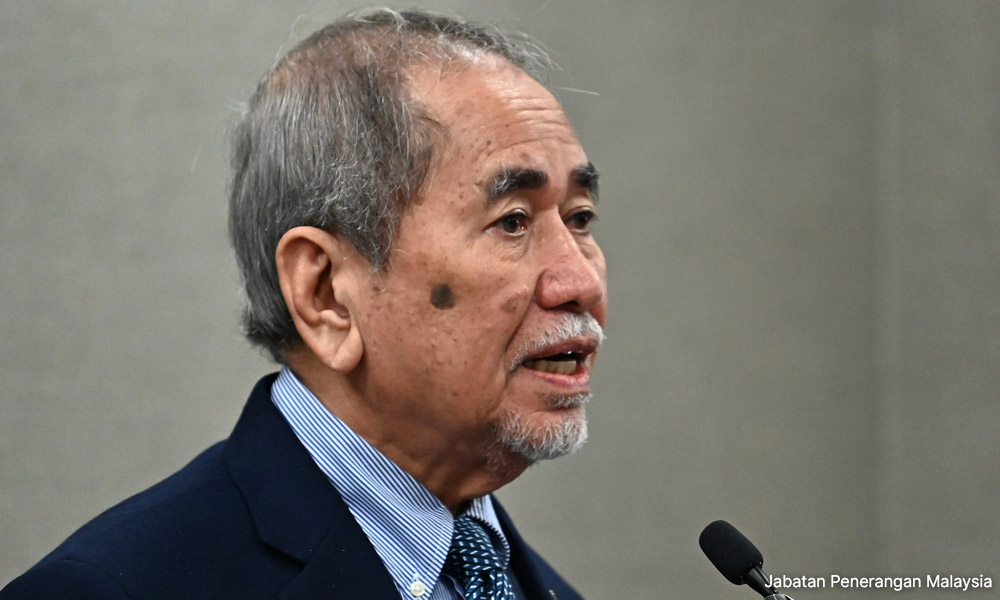 As such, he stressed that the first step to ensure an improved process for key public appointments would be to amend the current laws governing Parliament: the Federal Constitution, the Houses of Parliament (Privileges and Powers) Act 1952, and the parliamentary standing orders.
"The question of parliamentary oversight is not being placed in any of the three laws. That is why the reformation of Parliament is very important.
"Amend the three pieces of legislation first. All at once... Otherwise, there is no law to back up the committee to call in (the appointees), they can even refuse," Wan Junaidi said.
He pointed out that the current laws only codify five standing parliamentary committees that are the Committee of Selection, Public Accounts Committee (PAC), Standing Orders Committee, House Committee, and Committee of Privileges.
Of the five, only the PAC has any real powers as the other four mainly deal with internal parliamentary matters, he said.
Parliamentary oversight
Meanwhile, he said parliamentary special select committees (PSSCs) are currently established under Standing Order 81. The regulation does not specify the jurisdiction or terms of reference for such committees.
Wan Junaidi explained that Standing Order 81 is usually used to form committees "as and when special matters arise".
For example, he said, these committees would be formed to look into amendments to specific legislations and when the matter is resolved, the committees would be abolished.
"That is why every time, after every election, we have to reappoint the parliamentary special select committees," he said.
That is not the case in the UK Parliament, which the Malaysian Parliament is modelled after.
In the UK, they have Departmental Select Committees, a system established in 1979, where cross-party groups of MPs are responsible for the scrutiny of government departments.
Other Commonwealth countries such as Australia and New Zealand also have similar systems, Wan Junaidi said.
He said he wanted to amend the standing order related to special committees during his time as law minister, but lamented that his stint was too short to push it through.
"The study has already been made on what needs to be done. (At the time) the speaker also seemed too busy to help me get the amendments through. It is up to the speaker to decide on the amendments to the standing order," he said.
Pre-appointment screening
Amending the laws is an important first step, but Wan Junaidi also pointed out that Parliament oversight on key public appointments must include a pre-appointment screening of the candidates.
He cited the example of Latheefa Koya, who was appointed by the Yang di-Pertuan Agong as MACC chief commissioner in 2018 upon the advice of then-prime minister Dr Mahathir Mohamad.
Although there was a PSSC on Major Public Appointments at the time, the appointment was already made when they tried to get Latheefa to appear before them for scrutiny.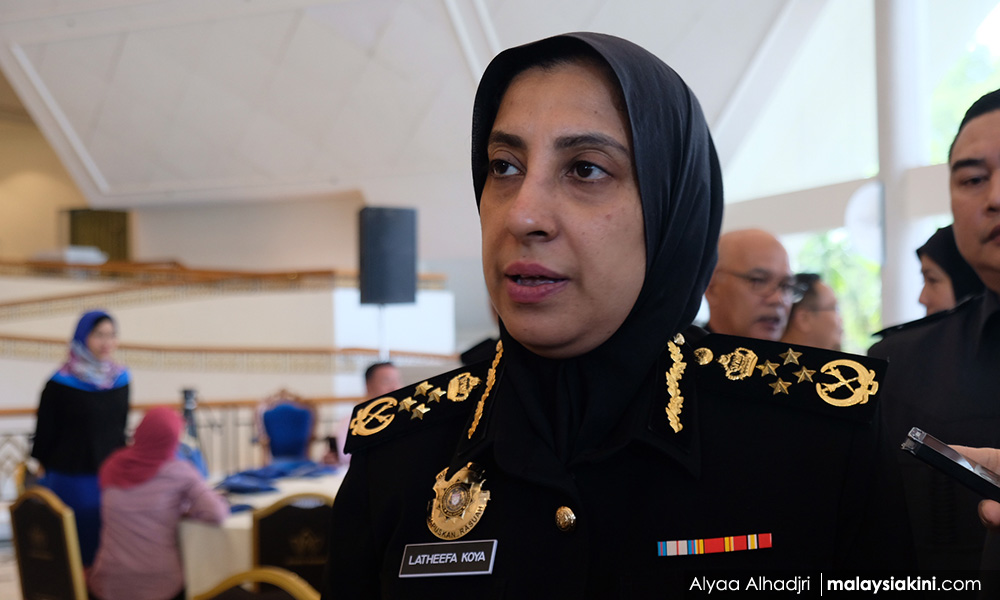 "To me, that is a useless, futile exercise. Once the Agong already appointed the person, what is the point of bringing this committee to scrutinise (the person)?
"So the scrutiny should be done before the appointment," he said, pointing to the US practice of having the Senate committee scrutinise Supreme Court judge candidates up to months before they can be appointed.
When it comes to statutory bodies and GLCs, Wan Junaidi said many of the agencies themselves are not scrutinised by Parliament or the auditor-general due to certain secrecy that should be preserved.
Currently, the government has agreed on particular agencies to be audited by the auditor-general, he said.
"Even the bodies themselves are not scrutinised, so how can we scrutinise the heads of the bodies," he said.
As such, he reiterated that the laws must be amended first to vest Parliament with more oversight powers.
Despite that, he said the problem is not merely political appointments, but that many of those appointed as CEOs of statutory bodies or GLCs are not cognisant of the laws that govern the agencies.
"A lot of these people go into these bodies and just follow what has been done previously. But if you look back at what the law says, they have actually deviated from the original purpose (of the bodies).
"That's why… I always talked about it; first, you got to know the origin of your organisation and the laws of your organisation," he said.