Malaysia will not allow any big power to dictate its decision and future direction, Prime Minister Anwar Ibrahim said.
He asserted that as a free and independent state, Malaysia will defend its sovereignty and decide what is best for the country.
"Nobody should dictate to us. As a free and independent nation, we will decide what is best for us. And we decide based on core values and principles, which are to make sure that we have good governance and policies that will benefit the country and the people.
"We should also maintain this position in Asean because Asean was set up as a free and neutral zone," Anwar said in response to a question on the China-US rivalry during a public lecture at the renowned Tsinghua University in Beijing today.
The prime minister, who is currently on his maiden official visit to China, this week said he has been seen as pro-China but as a trading nation, he said Malaysia wants to build excellent relationships with all countries, including China and the United States.
'Happy to be good a neighbour'
He said Malaysia does not see China as a competitor nor a threat although there may be some disagreements between the two countries.
"Since there is no outright threat from China, we are happy to be a good neighbour, a friend and to benefit from their success," he said.
Anwar said China and the US must also understand that the dynamics of international diplomacy today have changed and the ongoing Russia-Ukraine conflict is affecting the whole world.
"The period of colonisation and new imperialism is gone. No country can dictate (to anybody). People want to assert their independence and decide what is best for themselves and their country," he said.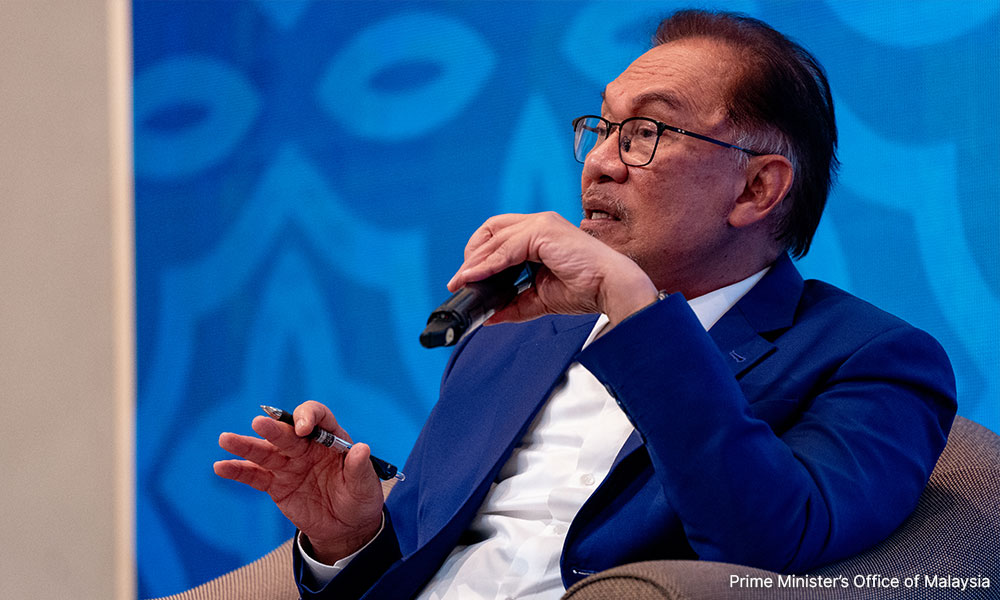 Earlier in his speech, Anwar said Malaysia wants to forge closer collaborations with universities in China in order to tap into researchers in various fields that can benefit both sides.
He said besides trade and investments, Malaysia also wants to utilise its good relations with China, particularly with its leading centres of excellence to research and spearhead new methods to deal with the present challenges facing the world today, such as climate change and migration.
"We cannot solve post-normal challenges with old obsolete ways. That is why we need universities and centres of excellence for thinking new-provoking thoughts, critical thinking and deep research, in order to establish new modes and ways (for the challenges).
"I hope the collaboration with Tsinghua University can be further enhanced," he said.
Meanwhile, the prime minister said he would announce some major developments in regard to advancing bilateral ties with China tomorrow.
He said these would include trade and investments as well as collaborations with other universities.
"Hopefully tomorrow, after I meet with (Chinese) President Xi Jinping today and Premier Li Qiang tomorrow, I will announce major advancements in terms of our (bilateral) relationships," he said.
China, the world's second-largest economy, is the eighth country that Anwar visited since he took office in November last year.
- Bernama