Technological competition should be one of the principal agenda items for discussion at the highest levels, on par with discourses on security and general economic matters, Prime Minister Anwar Ibrahim said.
He said with the current race centred around cutting-edge technology as demonstrated in the competition in the semiconductor industry, the rivalry to be ahead in this could take either a productive or destructive turn.
"Having said that, let me reiterate that unfettered competition must give way to spirited collaboration," he said during a plenary session at the Boao Forum for Asia Annual Conference 2023 (BFA 2023) in Hainan, China, today.
He said acknowledging every country's need to protect its intellectual property rights and try to stay ahead of the competition, certain guardrails need to be established so that the competition does not lead to a bifurcation in the technological world that would only raise costs and impede progress.
National philosophy on six core values
Anwar said Malaysia has introduced the Malaysia Madani concept as an expression of its desire to forge the country's path based on its own mould as it creates a humanistic nation in line with its civilisational values.
"In this sense, it is also our national philosophy centred on six core values: sustainability, prosperity, innovation, respect, trust and compassion," he said.
Flowing from this philosophy, Anwar shared his thoughts on how to achieve solidarity and cooperation for development amid challenges.
He said the world should focus on values that unite the people as a human family and not those which are divisive.
"Ethics, sincerity and integrity in dealings with partners in bilateral and multilateral situations should be paramount," he said.
The prime minister said the concept of democratic accountability should prevail, rather than just trumpeting the slogan or term "democracy" which has been used as a means of pigeonholing countries according to rather arbitrary standards.
"To my mind, 'democratic accountability' enjoins on leaders to be accountable to the people across the board, providing improved standards of living, transparency in the decision-making process and essentially the overarching practice of good and effective governance," he said.
Meanwhile, Anwar said, an ordinary citizen with the burden of having to put food on the table and the tangible and pressing uncertainties faced must also not be forgotten.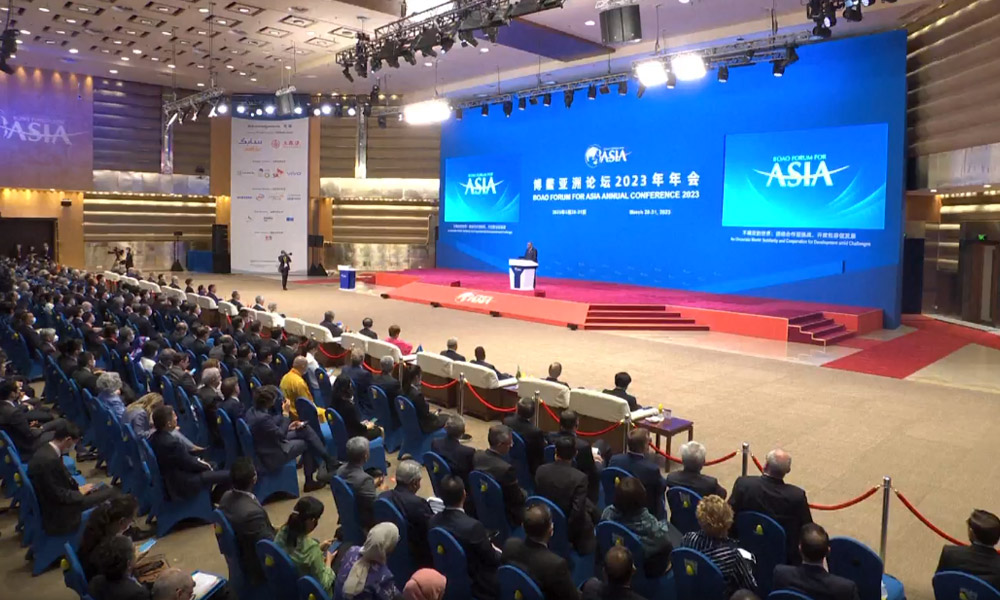 He said wages remain the main form of income for the majority of the world's population but according to the International Labour Organisation's Global Wage Report 2022-2023, wages and the purchasing power of households have "dented considerably" due to Covid-19 and global inflation.
Anwar said in the absence of adequate policy responses, the immediate future would witness a sharp fall in real incomes and a rise in inequality which could fuel further social unrest.
"In light of this, we should work closely together in a spirit of cooperation and solidarity, striving towards reducing inequality, promoting social justice and enhancing standards of living for all.
"In closing, I cannot overstress that if we continue to cooperate, speak in a unified voice and exchange ideas on strategy and best policy practices, we can work towards an Asia that is stronger and more resilient," he added.
The Boao Forum for Asia is an international non-governmental and non-profit organisation initiated by 29 member states and Boao is the permanent venue for the annual conference.
Anwar's participation in the BFA 2023 also coincides with the 10th anniversary of the elevation of the Malaysia-China Comprehensive Strategic Partnership since 2013.
Earlier, he held a bilateral meeting with Singapore's Prime Minister Lee Hsien Loong at the Boao Golden Coast Hotel.
Anwar departed Hainan for Beijing at 12.35pm (same time in Malaysia) to continue his visit to the Chinese capital where he is scheduled to meet Chinese President Xi Jinping.
- Bernama