PAS president Abdul Hadi Awang has accused those who describe his party's electoral gains as a "green wave" of perpetuating Islamophobia.
In a statement yesterday, Hadi said those painting a negative picture of the "green wave" was primarily DAP, and accused them of going against the teaching of Islam.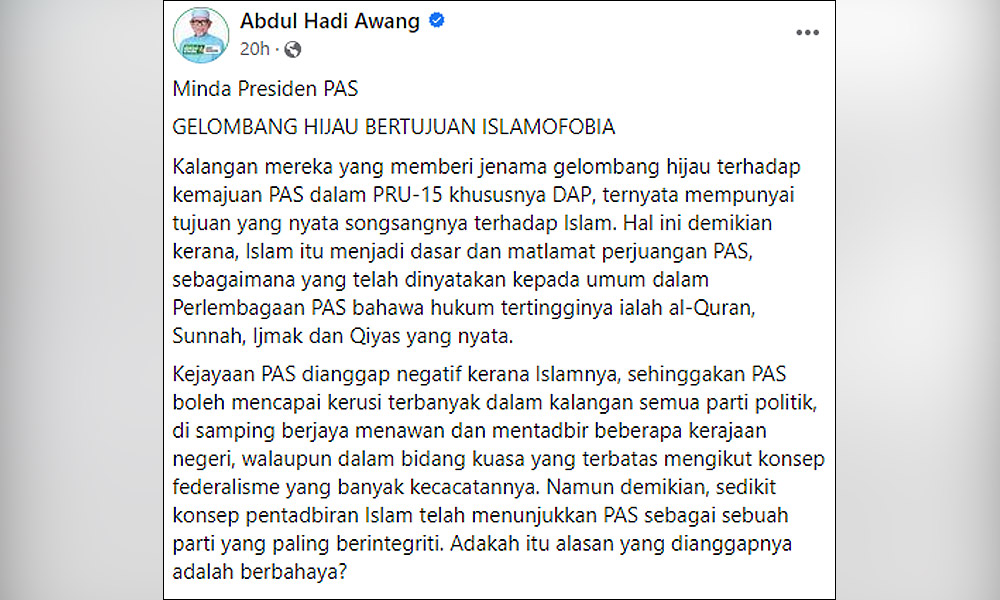 "PAS' successes are viewed in a negative light because of the party's Islamic principles.
"Our Islamic administrations have shown that our party has the best integrity. Is that the reason why we are deemed as dangerous?" asked Hadi.
He said that in contrast, the federal government now involves those who are corrupt and those who vowed to root out corruption.
The term gelombang hijau (green wave) became part of the political lexicon after the parliamentary elections last November when Perikatan Nasional (PN) made stunning gains, mostly in the northern parts of Peninsular Malaysia.
At the time, it was widely believed that the growing influence of PAS - the party's flag is green - was the main reason behind PN's success, hence the term "green wave", in contrast with BN's often touted "blue wave" slogan in the past.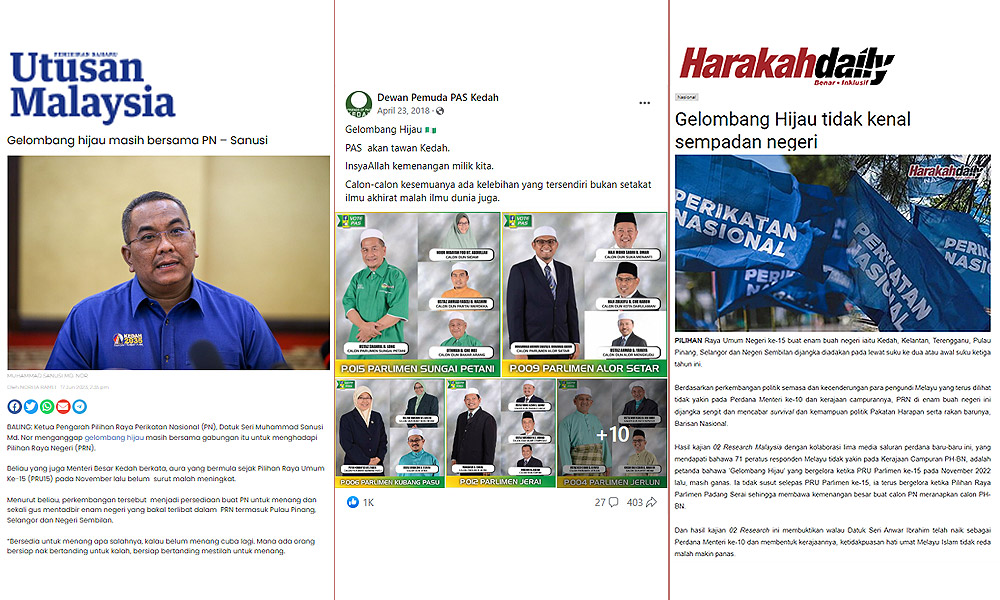 However, the term "green wave" is not entirely new. PAS has been using it in a low-key manner since 2018. Several PAS leaders such as its Kedah chief Sanusi Md Noor have also embraced the term.
As for PN chairperson Muhyiddin Yassin, he has preferred to use to the "Perikatan wave" or "youth wave" to describe his coalition's successes in the last parliamentary election. - Mkini