Mask-wearing will no longer be mandatory on public transportation and at healthcare facilities, effective July 5, said Health Minister Dr Zaliha Mustafa.
However, she said individuals testing positive for Covid-19 and healthcare workers will still be required to wear facemasks.
Meanwhile, mask-wearing is also strongly encouraged for high-risk individuals in crowded areas which are poorly ventilated, people with respiratory illnesses symptoms and commuters using public transportation.
"Face masks are also highly encouraged for high-risk individuals such as senior citizens, those with low immunity and chronic diseases and expectant mothers in crowded areas," she said in a statement today announcing relaxed Covid-19 guidelines.
Dr Zaliha also said that effective July 5, the isolation period for Covid-19 patients will be reduced from seven to five days from the onset of symptoms.
However, the declaration of Malaysia as an "infected local area" under the Prevention of Infectious Diseases Act, scheduled to end tomorrow (June 30), has been extended for another six months, until December 31 this year.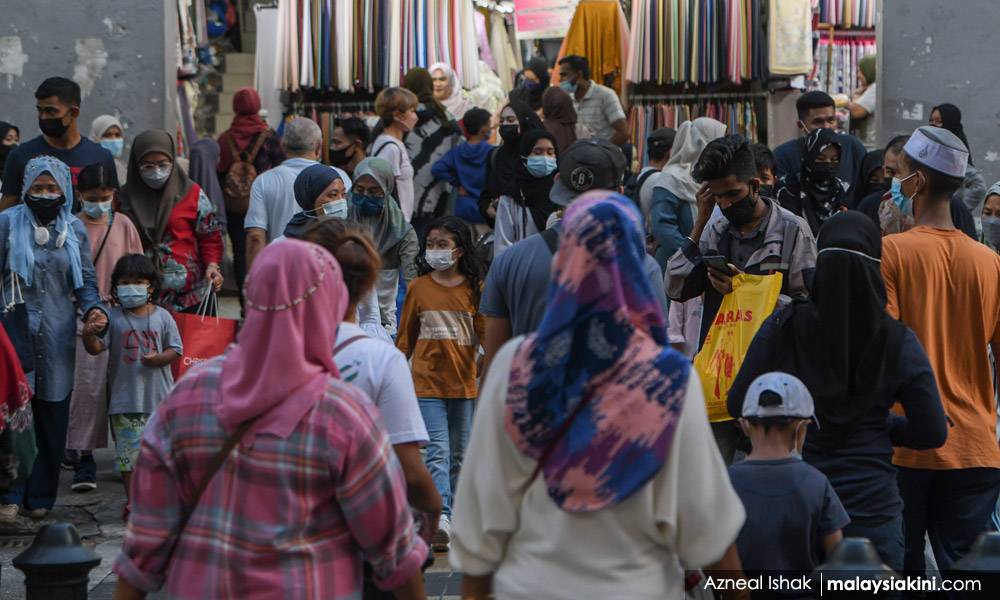 She explained that the extension is needed since there is the risk of new Covid-19 variants and sub-variants emerging in the country.
"Besides that, mass gatherings, expected during Hari Raya Aidiladha celebrations and upcoming state elections, mean there is a risk of surge in cases which would burden public healthcare system if preventive measures are not implemented fully."
"The health ministry will continue monitoring the Covid-19 situation, and variants reported so that immediate and appropriate action can be taken when needed."
She said in the past five weeks, from the 21st to the 25th epidemiological week, new Covid-19 infections dropped by 53.5 percent from 5,801 to 2,698 cases, while fatalities had also shown a 35.3 percent decrease from 17 to 11 cases.
The number of hospital admissions for Covid-19 patients also declined. At the same time, the rate of bed occupancy in intensive care units (ICU) remained stable at 6 percent in the 25th epidemiology week compared to the previous week. - Mkini