Muda could carve out a niche for itself by contesting on its own in the six upcoming state polls, analysts say.
They were of the view that the youth-centric party led by Syed Saddiq Syed Abdul Rahman would be able to make inroads into competitive and marginalised seats, if it plays its cards right.
However, one political observer described Muda's solo foray as a "suicide mission".
Speaking to Malaysiakini, political scientist at Sunway University Wong Chin Huat said Muda must shy away from only aiming for urban and multi-ethnic seats in a bid to woo voters away from Pakatan Harapan component parties PKR, Amanah, and DAP.
This, he said, would only result in Harapan supporters turning their backs on Muda.
"However, if Muda is smart, it should select a mix of seats, not more than 10 percent in each of the states. This is because contesting a limited number of seats indicates that it won't 'rock the boat'.
"The selection of seats should include seats that are currently held by Perikatan Nasional (PN) and seen as a gone case for Harapan-BN, as well as seats that were previously held by Harapan but conceded to BN," he said.
Wong added that it would be wise for Muda to train its sights on winning the hearts of voters, especially two specific groups of balloters that Harapan and BN struggle to appeal to.
"The first group would be the young swing voters who went to PN because of their dissatisfaction with Umno and distrust of Harapan.
"The other one is the group of politically fatigued or disinterested voters, which can go up to around 40 percent in the state elections. If Muda can win around half of this group's votes, that would automatically draw votes from Harapan supporters," he added.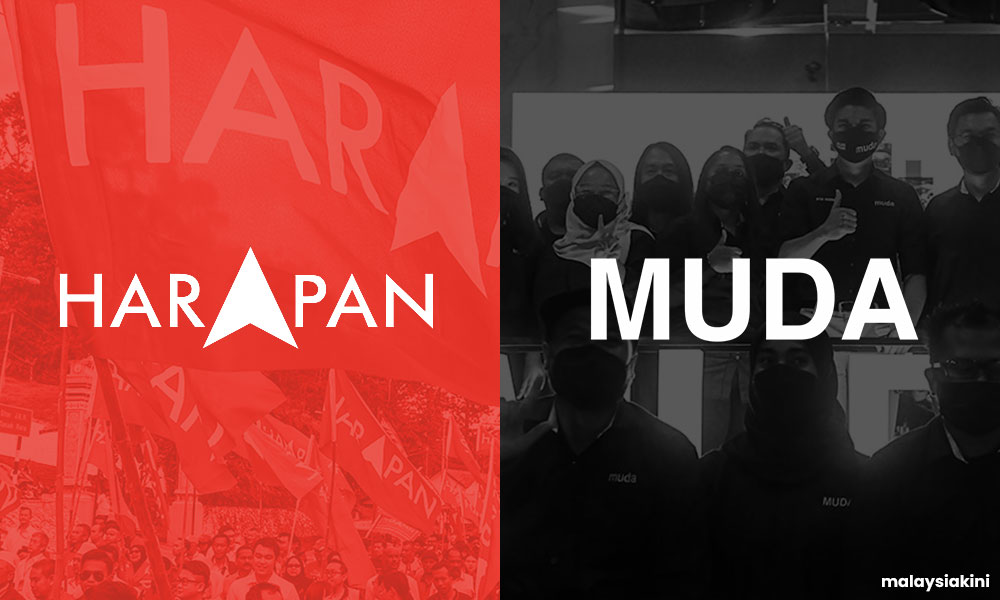 On June 26, Syed Saddiq, in announcing the party's solo run, said Muda would not be cowed by the fear-mongering of some who accuse them of "splitting votes".
He also denied the rift with Harapan was related to seat allocation negotiations.
The Muar MP explained that Muda will be bringing "new politics", which will go beyond partisanship and will revolve around the people's needs and principles, into the state elections.
Last October, Muda joined an electoral pact with Harapan for the 15th general election.
At the time, PKR president Anwar Ibrahim said Muda was not made a component party to the then-opposition coalition as it would require approval by the Registrar of Societies. However, there has been no progress on the matter since.
PN would benefit
Meanwhile, Universiti Sains Malaysia's political sociology professor Sivamurugan Pandian asserted that it is possible for Muda to split Harapan's votes to favour PN.
"I think Muda is clearly trying to show that even though they are not recognised within Harapan, they are willing to go solo and maybe able to get a portion of the bloc of votes from the youths.
"If Muda splits the bulk of votes that are supposed to go to Harapan, that will give the game to PN," he said.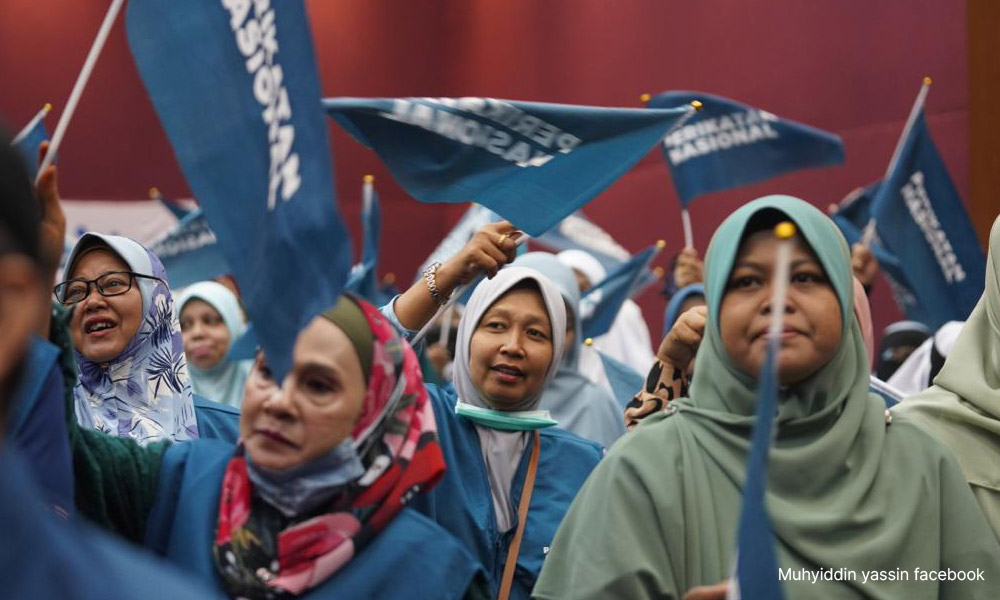 However, Sivamurugan is of the opinion that Muda does not have strong enough machinery and funding to position itself as a "third force".
Pointing out that Muda did not fare well in previous elections, he said the party's solo entrance into the state polls this time around would serve as a test to the party and further prepare them for the next general election.
"Maybe they also want to test their support among youths, now that those above the age of 18 can vote.
"If they fail, maybe they would want to address what went wrong and how to better prepare for the next general election," Sivamurugan said.
'Little to show'
Meanwhile, Singapore Institute of International Affairs senior fellow Oh Ei Sun said it was a desperate move by the "new kid on the block" after the party was "shunned" by Harapan.
He said Muda's decision would not affect the coalition government's chances to emerge victorious in the state elections as voters are not likely to vote for the party.
"They are unlikely to make any inroads whatsoever into the conservative Malay heartlands.
"And the problem with the urban seats is that the inroads are not deep enough, it's neither here nor there. So they end up benefiting PN by splitting Harapan votes, albeit by a small number," he told Malaysiakini.
Oh did not mince his words when he said Muda has "very little to show" in terms of its ability to really make changes.
"Muda has very little to show beyond the charms of its founder (Syed Saddiq)," he said in jest.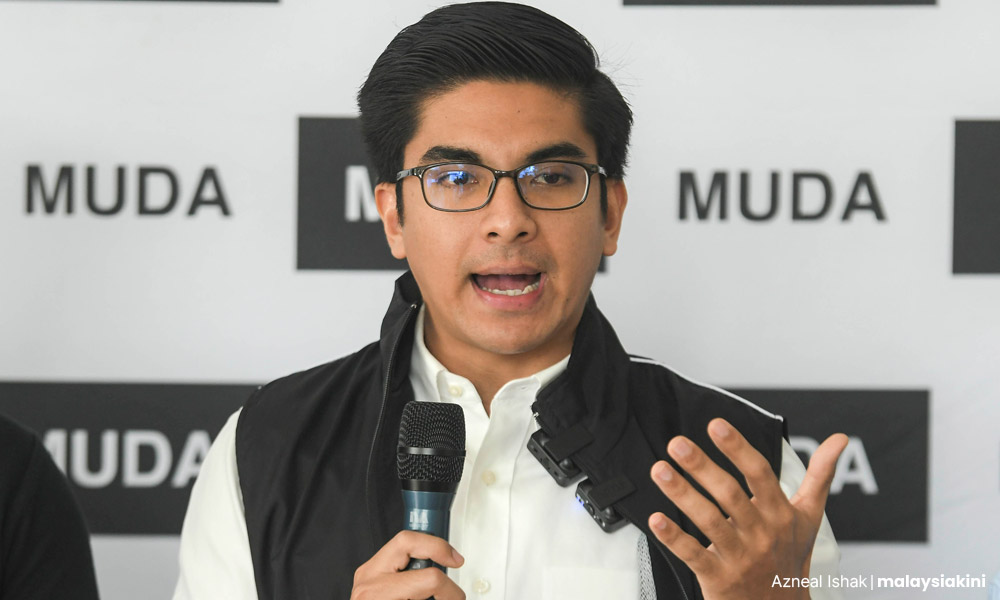 "I can only admire their bravado. Their support base overlaps with that of PKR and DAP, which are the ruling parties.
"It's a suicide mission," Oh said.
The states due to hold elections this year are PAS-ruled Kedah, Terengganu, and Kelantan as well as Harapan-held Penang, Selangor, and Negeri Sembilan. - Mkini