Amid a deepening sense of despair, 124 migrant workers stranded in the country have filed a police report against their employer Puncak Jupitar Sdn Bhd and a man known only as Jason Ang.
In the report lodged at the Nilai district police headquarters in Negeri Sembilan, the workers alleged they were lured by promises of employment at a prestigious location in Genting Highlands.
However, after arriving in Malaysia earlier this year, they have been waiting for work and are accusing their employer and the elusive Ang of deceiving them.
Now, the Bangladeshi and Nepali workers have been pushed to the brink of desperation as their food started to run out on Sunday (June 25).
"We were supposed to be sending money home, but now our families have resorted to sending us money - RM300 every month, for our survival," lamented one of the four workers who went to the police station to make the report.
To protect the workers, their identities are being kept confidential and the police report sighted by Malaysiakini will not be published.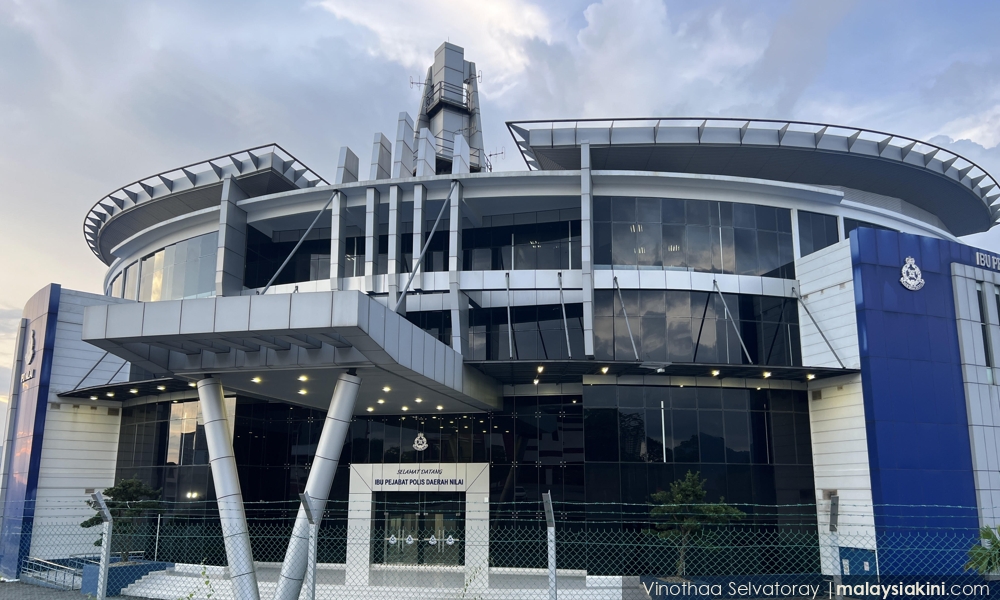 It is learnt that the workers' family members were even forced to borrow more money to cover the interest on loans they took out from banks and money lenders to pay the RM21,000 (500,000 Bangladeshi Taka) recruitment fee.
As the interest their families owe increases each passing month, the workers revealed that many among them are plagued by depression and even entertained thoughts of suicide due to their seemingly insurmountable financial burdens.
The police report also urges an investigation into the procedure for quota approvals, which has enabled fraudulent companies to successfully obtain quotas for hiring migrant workers.
The workers also requested an inquiry into the involvement of their respective embassies in this process.
String of broken promises
There was a brief respite from the prevailing uncertainty when 68 workers were assigned to a company in Sepang, Selangor for a period of one and a half months.
However, the workers revealed that only 57 of them received a cash payment of RM500 each from Ang, while the remaining 11 were unpaid. The cash distributed also fell short of the agreed RM1,500 monthly wages.
Disillusioned by a string of broken promises, the workers have also lost faith in all the organisations and government agencies that promised to help them throughout this ordeal.
They spoke of how their recruitment agents back home, Puncak Jupitar personnel, the local Labour Department, and their respective embassies, all failed to deliver on promises of new job placements.
"They keep telling us to be patient for a few more days but it has been six months for some of us since we arrived," said another worker.
Representatives from the migrant rights NGO North-South Initiative, along with a translator, assisted the four workers in making the police report on behalf of the entire group of workers who arrived in Malaysia in batches between January and March.
1,120 jobless migrant workers
The workers also shared that Human Resources Minister V Sivakumar also personally engaged with them when they were rescued from overcrowded accommodations in Nilai, in April.
Despite still being in Nilai, the workers have been relocated multiple times, broken up into smaller groups each time, isolating the more vocal among them in groups of two or three workers.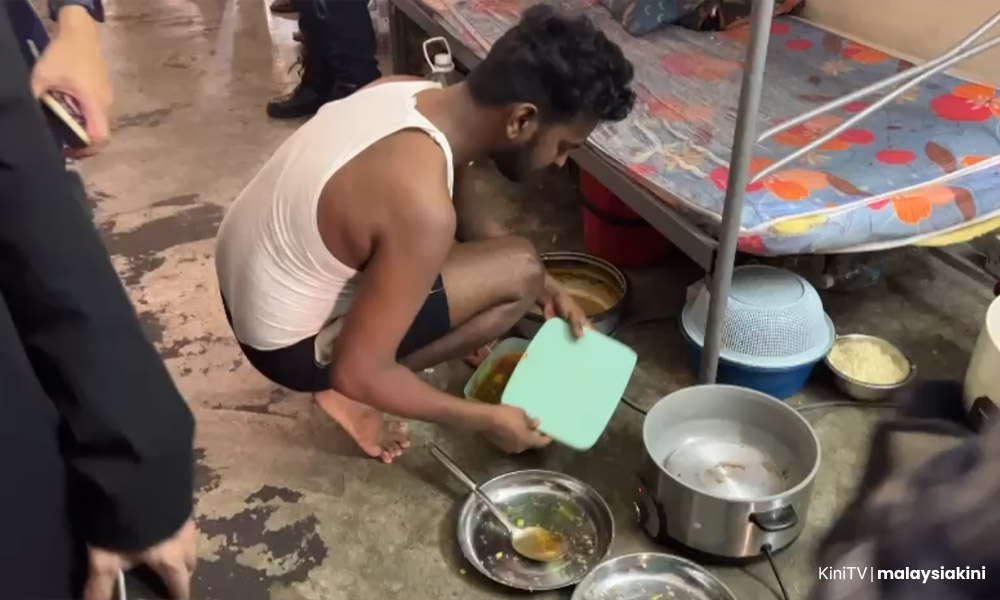 These 124 workers make up the 1,120 jobless but legal migrant workers who arrived in Malaysia between January and May this year.
The government has identified them and is working to secure new job placements.
Following a meeting on migrant worker management, jointly chaired by Home Minister Saifuddin Nasution Ismail and Sivakumar, it was stated on Tuesday (June 27) that the government is following the necessary procedure to find new jobs and facilitate the switch of employers for the affected workers.
The procedures include obtaining the workers' consent to switch industries or employers if required.
However, the workers have reported that thus far, no one has offered them new jobs or sought their consent to switch employers.
Both Sivakumar and Saifuddin have been reached for comments.
No arrests for forced labour
According to sources familiar with this intricate web of deception, Malaysiakini learned that despite the presence of numerous forced labour elements in the recruitment of these workers, no arrests have been made to date.
Compelled to pay recruitment fees despite Malaysia's zero recruitment fee regulation, workers found themselves trapped in a cycle of debt bondage.
Last July, a well-placed source in the government revealed there was no legislation, policy, or even directive to enforce the zero recruitment fee for migrant workers to address debt bondage, exploitation, and forced labour.
On Tuesday, in direct contradiction to the provisions in the National Action Plan on Forced Labour, which explicitly commits to publishing memorandums of understanding the state enters into with labour-sending countries, Saifuddin asserted that the MOUs were not intended for public access.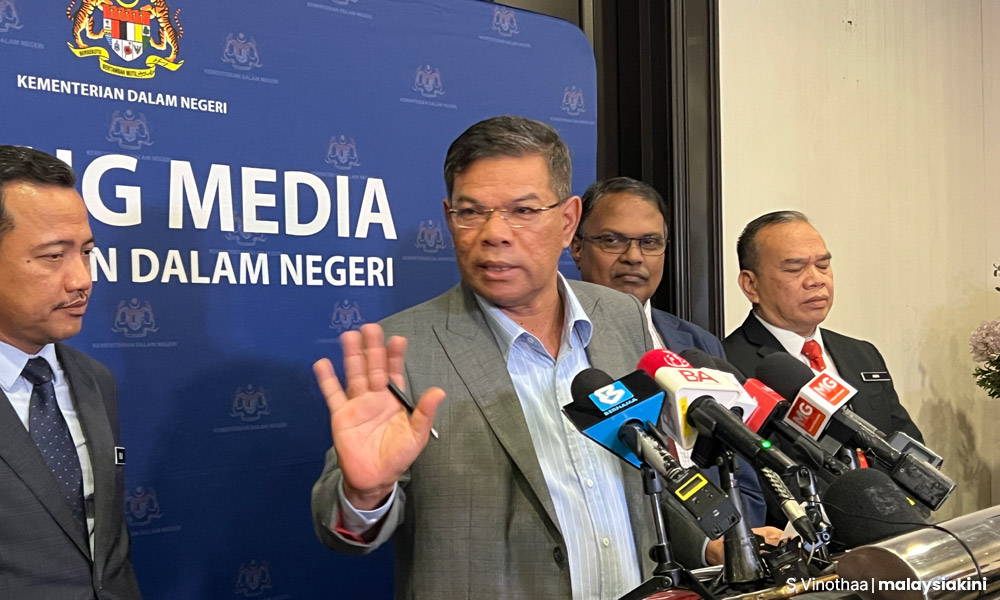 The workers in Nilai stranded without jobs who spoke to Malaysiakini were not aware of zero recruitment fees or their freedom to hold their passports.
The withholding of the workers' passports was justified by the false pretence that they signed a consent form.
They were warned job opportunities would be withheld if they voiced concerns to external parties or to the media and their wages were withheld, exacerbating their dire circumstances.
They were also deceived with the enticement of employment in a prestigious location and although they were rescued from overcrowded living conditions, their struggle for basic sustenance continues, as they are left scraping together enough meals to survive.
Having spent Hari Raya Aidilfitri in Malaysia in a state of bleak uncertainty, many of these workers now find themselves spending Hari Raya Haji without any funds to send back home.
They are plagued by hunger and overwhelming despair, causing their mental well-being to deteriorate further.
When queried on Tuesday about the possibility of the government providing food aid to the workers, Saifuddin said: "The government is actively monitoring the situation of the migrant workers in order to address their welfare concerns." - Mkini