Home Minister Saifuddin Nasution Ismail is waiting for the full report on the incident involving his cabinet colleague at the Kuala Lumpur International Airport (KLIA) before deciding on his next move.
Saifuddin was asked if he would contact Tourism, Arts and Culture Minister Tiong King Sing or refer the matter to the cabinet.
"I am waiting for a full report," he told Malaysiakini.
Earlier today, Tiong admitted that he was the minister implicated in the incident triggered by a Chinese national being detained by immigration officials.
In a statement, Tiong said his presence to "rescue" the woman had exposed corruption among officials at the airport, and alleged that it was not the first such treatment against tourists arriving in Malaysia had happened.
Tiong's statement did not reveal the identity of the woman he had assisted.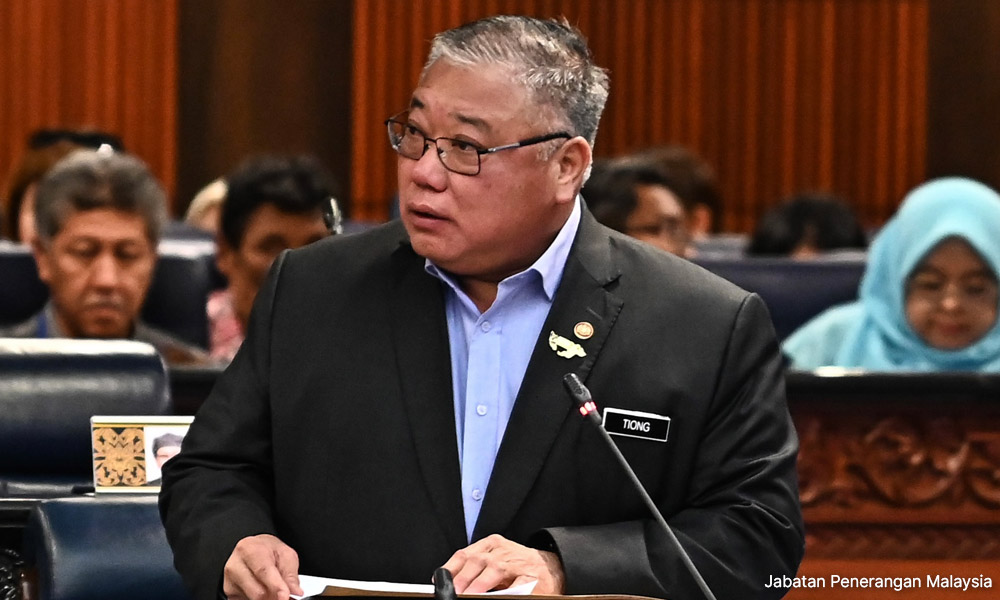 However, The Star quoted him as revealing that she is an employee of a Chinese government-owned TV station, who arrived in Malaysia together with her superior.
The Star reported that the senior official was cleared at the immigration line and requested assistance from the Consulate General of Malaysia in Guangzhou after her colleague was denied entry.
Tiong was quoted as saying that he received a call from a consulate staff on the incident, after which, he contacted the MACC and together, they had gone to KLIA at around 3am today.
Last night, online portal BebasNews quoted a source who alleged that a minister had broken safety protocols and barged past the immigration counters to "rescue a tourist".
This prompted outcries including calls from Umno Youth chief Dr Muhamad Akmal Saleh for Prime Minister Anwar Ibrahim to take action against the minister, arguing that no individuals should be allowed to take the law into their own hands.
The Immigration Department, in a statement, said it has begun investigations into the incident. - Mkini