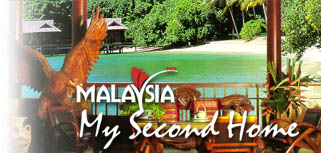 This is from another website :
Over the years, Malaysia has provided assistance to many foreigners through the Malaysia My Second
Home Program (MMSHP), and people from Middle East countries, came to Malaysia for purposes of education, business and medical tourism as well as tourism in general.
It has been cited by the local media that certain universities in Malaysia served as breeding grounds for
extremist and terrorist operatives.
Malaysia's "goodwill approach", however, has been compromised by radical and extremist groups as well as by terrorist operatives who have used it to their advantage in order to establish terrorist bases within the country.
I extracted the above from a paper on counter-terrorism written by some foreign think tank in 2014.
This is what other people are saying about Malaysia. This is what other people are beginning to realise about Malaysia :
i. our government has been labelled a kleptocracy by the US Department of Justice.
ii. the leader of the Malaysian kleptocratic gomen has been labelled by the US DOJ as "MO1" and identified as having stolen billions of public funds
iii. our kleptocratic gomen has arrested and jailed a 60 year old woman, a harmless cartoonist and raided media offices that are critical of the gomen
iv. street violence by pro-kleptocracy mobs led by racist provocateurs is becoming rampant
v. opposition Members of Parliament are physically assaulted on the grounds of Parliament House by the same pro-'kleptocratic gomen' mobs
vi. the unpopular kleptocratic gomen is supporting a jihadist bill to implement shariah punishments in the country and eventually turn the country into a sharia state
vii. the kleptocratic gomen has given PR status to a Salafi preacher like Zakir Naik and is ready to allow him to broadcast Salafi and other extremist religious programs from Malaysia.
viii. the kleptocratic gomen seeks to legitimise granting PR status to extremist Salafist preachers by abusing the Malaysia My Second Home program.
The Tan Sris and the Dato Sris in the Civil Service and the gomen may be village idiots. But the rest of the world is not.