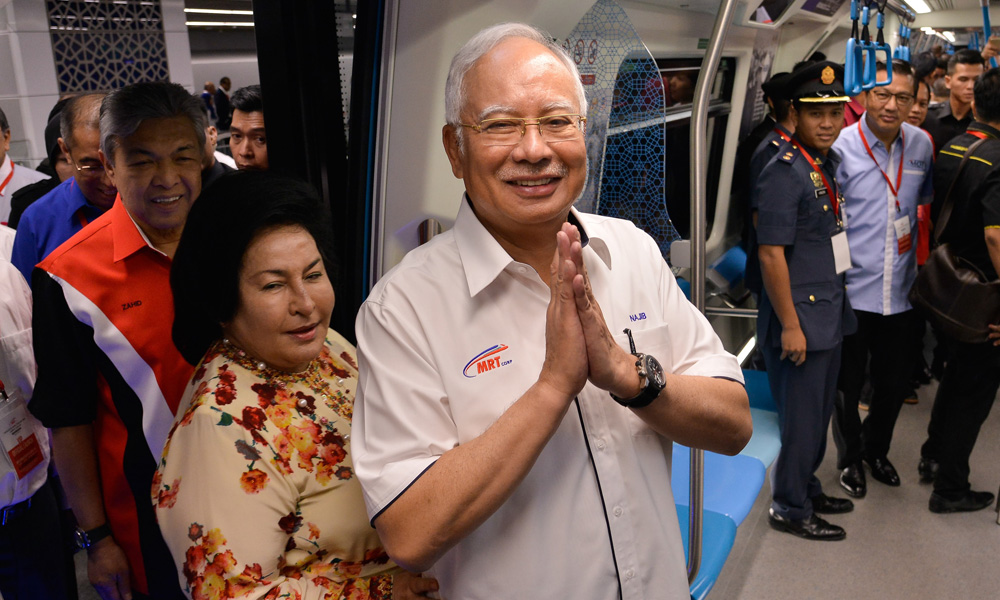 Commuters using the LRT, MRT, BRT and Monorail services will enjoy a 50 percent discount on fares, starting tomorrow.
The discount will last until the 60th Merdeka Day celebrations on Aug 31.
Prime Minister Najib Abdul Razak announced this while officiating Phase Two of the Mass Rapid Transit (MRT) project, heralding the completion of the first of three lines in the project.
This entails the opening of 19 additional stations along the route, which extends it by 30km. The new stations will be open to the public at 4pm today and would be free until the stations close for the day at midnight.
The launch ceremony was conducted at the Tun Razak Exchange (TRX) station in Kuala Lumpur. Festivities are also being held in the Kajang Stadium.
Najib is expected to ride the MRT from the TRX station to the Stadium Kajang station, later.
The launch today brings the the Sungai Buloh-Kajang (SBK) line to its final total of 31 stations - including the TRX and Stadium Kajang stations - covering a 51km route.
Prior to this, the MRT service only extended 21km from Sungai Buloh to Semangat since it
started operating
in December last year.
Apart from the SBK line, the MRT project is also supposed to comprise the Sungai Buloh-Serdang-Putrajaya (SSP) Line, and the MRT Circle Line, the latter of which would be entirely underground and cover the Kuala Lumpur city centre area. Construction works for the SSP Line have already started.
The entire project was estimated to cost RM40 billion back when it was conceptualised in 2010.
-Mkini