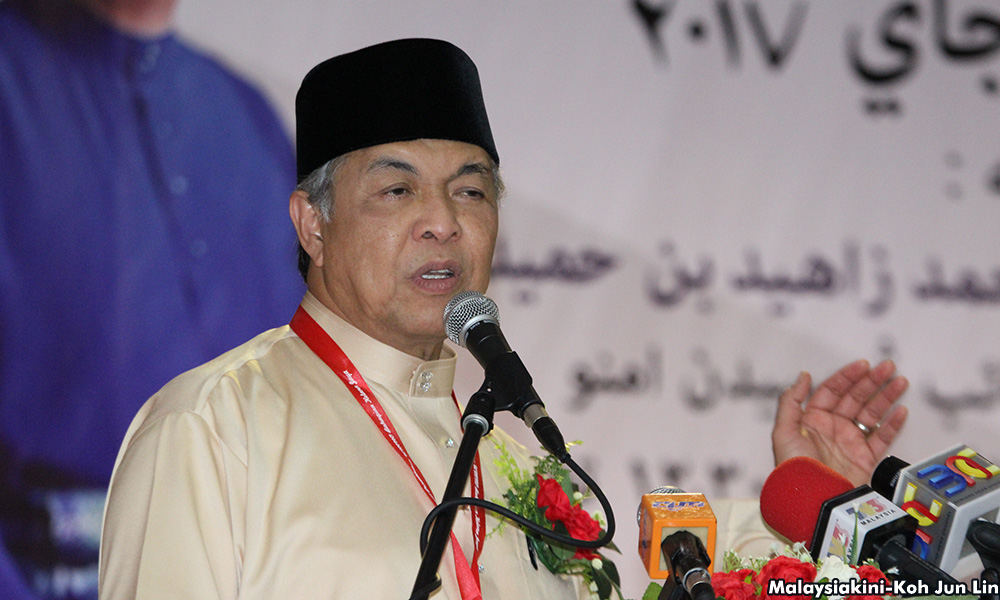 MIC Youth has distanced itself from one of its bureau chiefs' scathing statement against Deputy Prime Minister Ahmad Zahid Hamidi for revealing details about Dr Mahathir Mohamad's purported identity card.
According to Berita Daily, MIC Youth's higher education bureau chief Ganesan Seerangam had described Zahid's action as "shameful" in a Facebook posting.
"He runout (sic) his mind, his respect and the worst thing, his reputation in front of all Malaysians. He looked no different than other racists. A worst shameful act (sic). The younger generation (is) looking forward (to) new political maturity. My two cents!" he reportedly posted.
Ganesan further said he was merely voicing his thoughts, despite Zahid being a top leader in BN, of which MIC is a part of, as "he (Zahid) is a normal human being and serve(s) us as a DPM, not God, sir," to a comment on his posting.
Contacted later, MIC Youth chief R Sivaraajh said Ganesan's comments did not reflect the wing's stand.
"That is his personal view, he does not represent the Youth wing's view. Anyway, I'll call him and seek his explanation soon," he told Malaysiakini in a WhatsApp message.
On Sunday, Zahid attempted to discredit Mahathir's Malay credentials by claiming he had sighted the latter's identity card, which bore the name "
Mahathir a/l Iskandar Kutty
".
Zahid had said this during the Kelana Jaya Umno division annual general meeting, where he also waved his phone and said it contained a photograph of the said identity card, which he received from the National Registration Department director-general.
The home minister has received brickbats over the incident, and several police reports have been lodged against him for disclosing personal data for political purposes.
Yesterday, Mahathir branded Zahid a "liar" and dared him to produce the so-called identity card.- Mkini