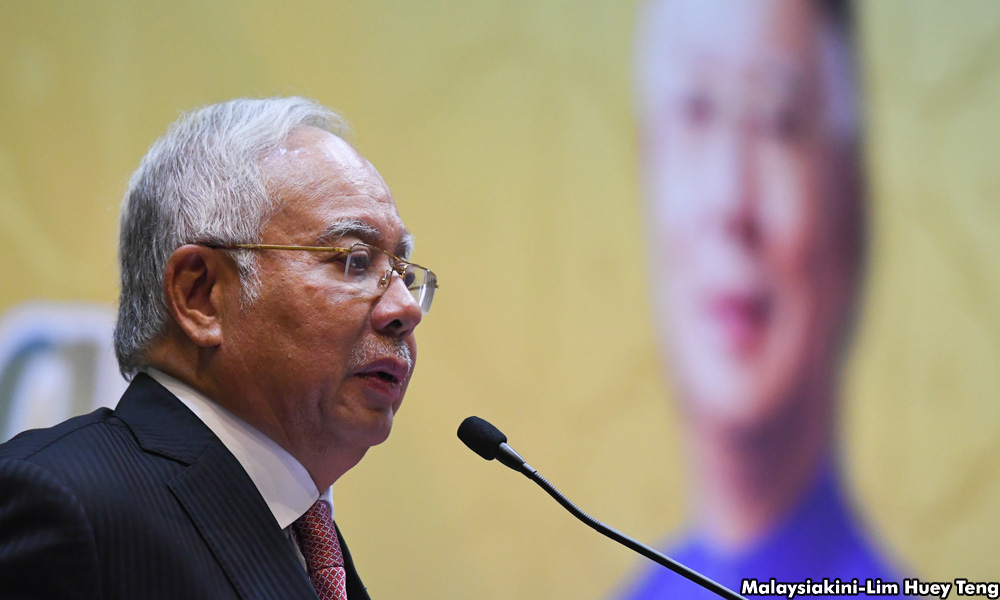 Prime Minister Najib Abdul Razak today said that Putrajaya would look into ways in order to accord bumiputera status to the country's Indian Muslim community.
"I accept that Indian Muslims are bumiputeras. The question of how it will be implemented, we will study this further, whether it is through administration, or through the method asked for, which is through gazetting.
"But the fact remains, ladies and gentlemen, you are bumiputera," Najib told a Hari Raya open house event organised by Indian Muslim NGOs in Serdang, Selangor.
He was responding to a request made by Malaysian Indian Muslim Associations (Permim) president Dhajudeen Shahul Hameed, who asked for the community to be recognised as bumiputeras by way of gazette.
Indian Muslims have been in Malaya for centuries, with traders from India credited as those responsible for spreading Islam here.
Najib said the community has been strong supporters of the BN government and called on them to continue supporting a government that can look after them and all Malaysians.
His comments come a week after claiming to have been told that he had done more for the Indian community than a former premier "
who is of Indian heritage
".
He did not mention names but is believed to be making a reference to Dr Mahathir Mohamad, who has ancestors from Kerala in India.
Meanwhile, the prime minister also launched a special discount card for Indian Muslim restaurants registered under the Malaysian Indian Muslim Restaurant Owners Association (Presma).
The card grants those with disabilities a 20 percent discount, while students are entitled to a 10 percent discount.- Mkini