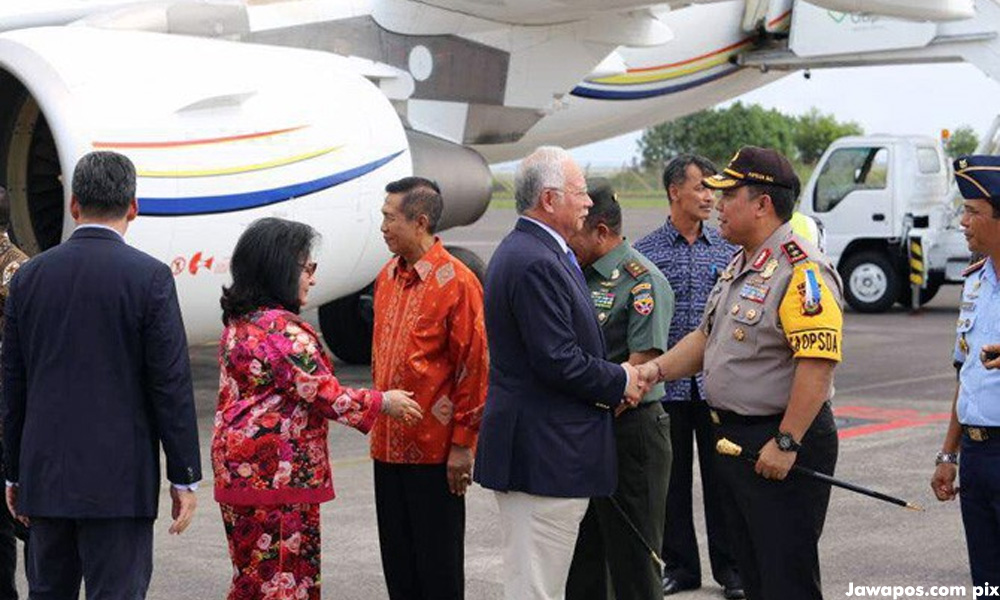 It is not wrong for the prime minister to
use a government jet
for a family vacation as the chief executive, like everyone else, deserves a break, said Cheras Umno division leader Syed Ali Alhabshee.
"Najib Abdul Razak is a normal human being, like us. He needs a break and has a responsibility to be with his family, so there is no need for anyone to question his vacation," Syed Ali posted on his blog today.
According to a report by JawaPos.com dated June 27, Najib and his entourage arrived in Bali a day earlier, aboard an aircraft with the tail number 9M-NAA, which is one of the few government jets for use by VVIPs.
Najib was greeted by the governor of Bali and photos of the occasion showed an aircraft's left engine and rear fuselage in the background, with its tail number out-of-sight.
However, the livery on these components appears to be consistent with those of 9M-NAA and those of another government VVIP jet, 9M-NAB.
It is the PM's entitlement
Syed Ali (photo below) said Najib was entitled to use the jet for work or holidays, with the cabinet's approval.
Therefore, there was no need to question the prime minister's use of the official aircraft.
"(The way they shared the news) was as though Najib had committed an offence, they spread it on social media to cultivate hate. This is not right, and is of ill-intent," he said.
Najib and his family were reported to have stayed in Bali until June 30, before departing for Perth, Australia. It is not clear what mode of transport was used for this leg of the trip.
Deputy Home Minister Nur Jazlan Mohamed had previously said that Najib is
entitled to use
the government jet for holidays.
Nur Jazlan said that while Najib may make personal transport arrangements, there are other issues to be considered.
"Sometimes, for security purposes and to keep the entourage as one, maybe it is better for him (Najib) to use his facilities as prime minister to deal with the transportation required for his vacation," he told Malaysiakini early this year.
However, the matter remains a contentious issue for opposition politicians. - Mkini