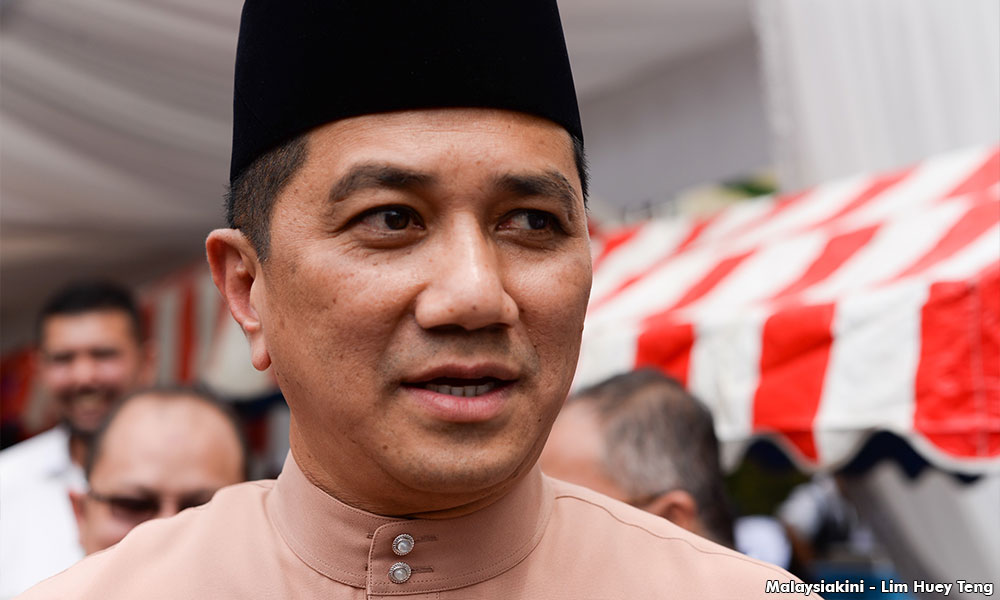 Selangor Menteri Besar Azmin Ali does not think that Selangor Umno liaison committee chairperson Noh Omar is a match for him.
He said this in response to Noh who had challenged him to context in the Tanjung Karang parliamentary seat in the next general election.
"My match is (prime minister) Najib (Abdul Razak). Who is this Noh? Only a 'cicak mengkarung' (grass lizard).
"If I want to fight, I would have to contest against Najib," he told reporters when met today after attending Parti Pribumi Bersatu Malaysia (Bersatu) president Muhyiddin Yassin's open house at Bukit Damansara today.
Stressing that he has no intention to leave his stronghold of Gombak, Azmin, however, said he would opt for Pekan should there be a strategic reason to do so.
Noh, last week, reportedly said that Azmin should not trouble himself by contesting in Pekan and could just come over to Tanjung Karang.
"He is the state MB, so just contest in Selangor. There's no need to disturb Pekan. If he has no other place to go, I welcome him to contest in Tanjong Karang," said the incumbent Tanjung Karang lawmaker, as quoted by the New Straits Times.
Azmin last week refuted claims that he would be fielded in Ampang in the upcoming general election and said that he was
interested
in Pekan instead.
Rumours about Azmin's move to Ampang surfaced following speculations by Ampang Umno division head Ismail Kijo that incumbent Ampang MP Zuraida Kamaruddin was not popular with the voters.
Ismail added that Azmin was also feeling threatened in Gombak, which the latter has represented for two terms.
Azmin is also the Bukit Antarabangsa state assemblyperson and Selangor menteri besar.- Mkini