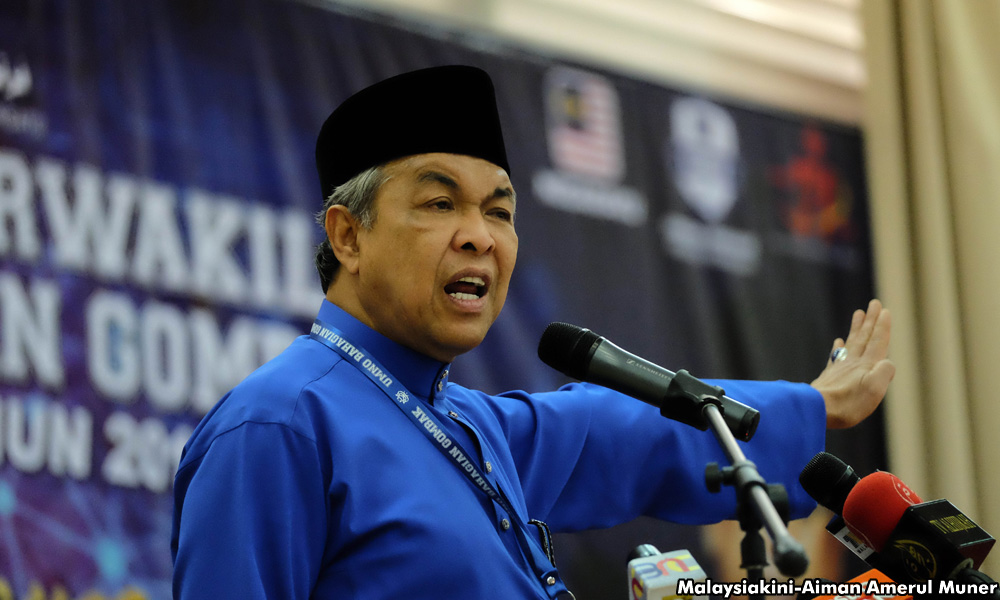 Component parties of the Barisan Nasional (BN) must demonstrate their capability to win in the general election in constituencies where the non-Malays form the majority, said Ahmad Zahid Hamidi.
The deputy prime minister said component parties such as the MCA, MIC and Gerakan should not only hope to win in constituencies where the Malays formed the majority of the voters.
"We look at our partners in the BN coalition, it is difficult for them to win in non-Malay areas, this is a fact," said the Umno vice-president, who is performing the duties of the party deputy president, in his speech when officially opening the delegates conference of the Bukit Bintang Umno division, yesterday.
Also present were Umno secretary-general Tengku Adnan Tengku Mansor and Bukit Bintang Umno division head Zainal Abidin Mohd Rafique.
Zahid pointed out that what he stated was not a criticism but Umno's sincerity to ensure that its BN component colleagues won in the election.
In this context, Zahid said Umno was too kind although a handful of Umno members and leaders were slighted.
"But it is unfair if the burden is only handed over to Umno. How many Malay areas have we given to our (non-Malay) colleagues for the sake of togetherness," he said.
Citing the example of Perak, Zahid said the MIC had not won any seat but the post of state assembly speaker was given to the party, besides the post of special adviser in the Perak menteri besar's office.
He said Umno would remain relevant in areas which it did not contest or in the opposition's stronghold.
As an example, although Bukit Bintang is seen as having no future for the BN, yet Umno in the area can assist the other areas to win because the people in Bukit Bintang mostly cast their votes in other constituencies, he added.
-- Bernama