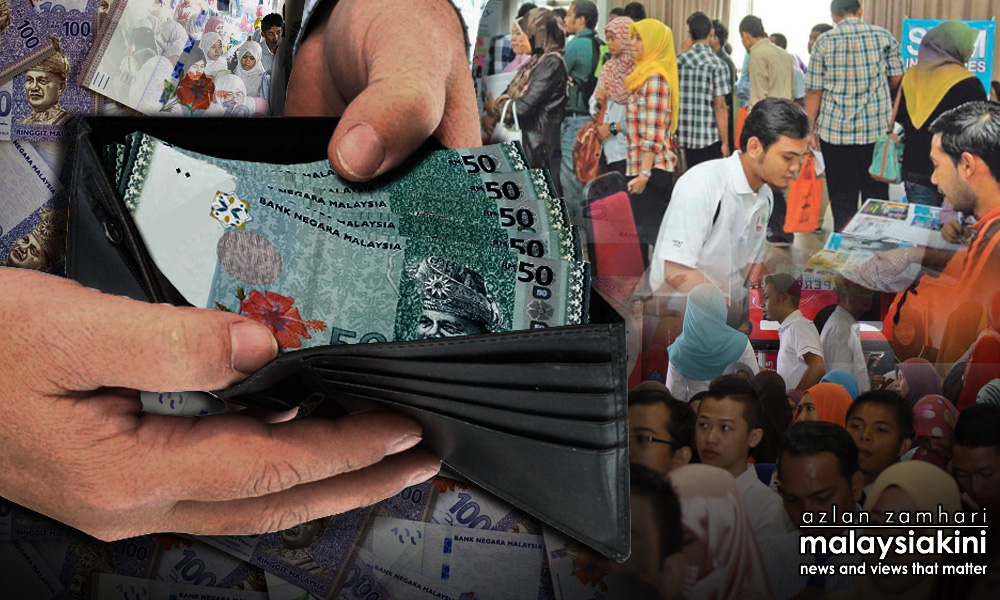 The cabinet has postponed the passage of the Employment Insurance Scheme Bill 2017 (EIS) in order to engage with stakeholders.
According to sources, several ministers raised concerns expressed by stakeholders when the cabinet met today.
When contacted, Second Finance Minister Johari Abdul Ghani confirmed that the second reading of the bill would be postponed to the next Parliament session in October.
The bill was tabled on Aug 1 and listed as the second item on the Order Paper, it was scheduled to be debated next week.
As it stands, the bill outlines a system where employers and employees will have to make compulsory contributions to a fund for
conditional employment benefits
.
Stakeholders want clarity
According to Johari, some stakeholders expressed concern over the fund's potential to collect RM1.4 billion per annum from 6.5 million employees while only a small amount of people would benefit.
"The government still wants to implement it, but we want to to make sure all the stakeholders understand the scheme," Johari said.
He said these stakeholders have agreed with the concept of the insurance scheme to help employees who end up being out of work, but they needed more clarity.
Four ministers - Wee Ka Siong, Paul Low, Richard Riot and Johari - have been tasked to coordinate talks with stakeholders, including NGOs and groups representing employers and employees.
Putrajaya hopes to meet with the Malaysian Employers Federation (MEF), Federation of Malaysian Manufacturers (FMM), SME Corp Malaysia and Malaysian Trades Union Congress (MTUC), among others.
Johari did not discount the possibility of the Bill being tweaked further after these talks.
"If the situation needs us to make changes, then we will to tweak the scheme.
"This is because, at the end of the day, the scheme must give benefit to the people who are not able to get compensation out of the failure of a company.
"We need to help them during the period of unemployment, until they get another job," Johari said.
In its present form, the EIS Bill will provide for decremental compensation to those who have lost their jobs for up to a maximum of six months.
The system will be managed by the National Social Security Organisation (Socso) and is scheduled to come into force on Jan 1, 2018, while the payouts will be started in 2019. - Mkini