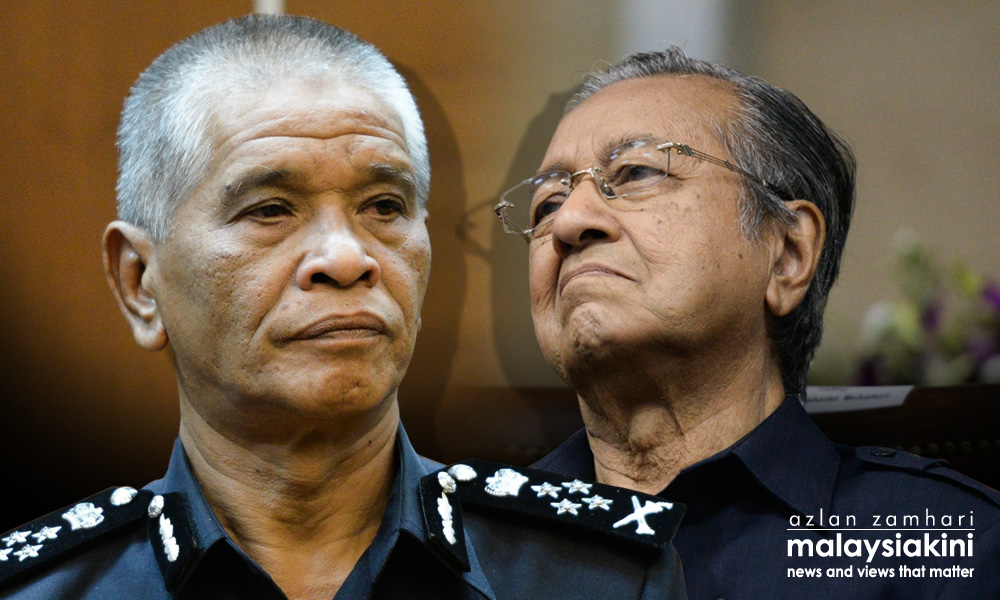 Former premier Dr Mahathir Mohamad may be called in for questioning over allegations of a conspiracy with Deputy Prime Minister Ahmad Zahid Hamidi to oust Prime Minister Najib Razak.
New Straits Times
today reported deputy inspector-general of police Noor Rashid Ibrahim as saying both camps have lodged reports against each other on the claims, and two investigation papers have been opened.
"We will call everyone who is involved," he was reported as saying at a press conference today.
According to the English daily, when asked it will include Mahathir, Noor Rashid said "yes".
He added the complaints will be investigated under Section 500 of the Penal Code for defamation.
Mahathir, in a
blog
post this week claimed Zahid met with him in 2015, allegedly to seek his support to replace Najib as prime minister.
Zahid has rubbished the allegations, saying he has a
recording
of the said meeting that would exonerate him.
Dr M challenge to take oath
Meanwhile Umno supreme council member Abdul Azeez Abdul Rahim challenged Mahathir to take an oath (sumpah laknat) to prove the latter's claims are true.
"If Najib dares to take a '
sumpah laknat
' to state he had not been involved with and had not known (murdered Mongolian national) Altantuya Shaariibuu, who had died … why can't Mahathir?" he was quoted as saying by
Berita Harian
online.
"I believe the meeting between Zahid and Mahathir was to close ranks and to offer himself to assist in ensuring there is no rift (in the party)," he said.
Abdul Azeez, who is also Baling Umno division chief, claimed Mahathir's agenda was to break up close relations between Zahid, Najib and vice president Hishammuddin Hussein. - Mkini