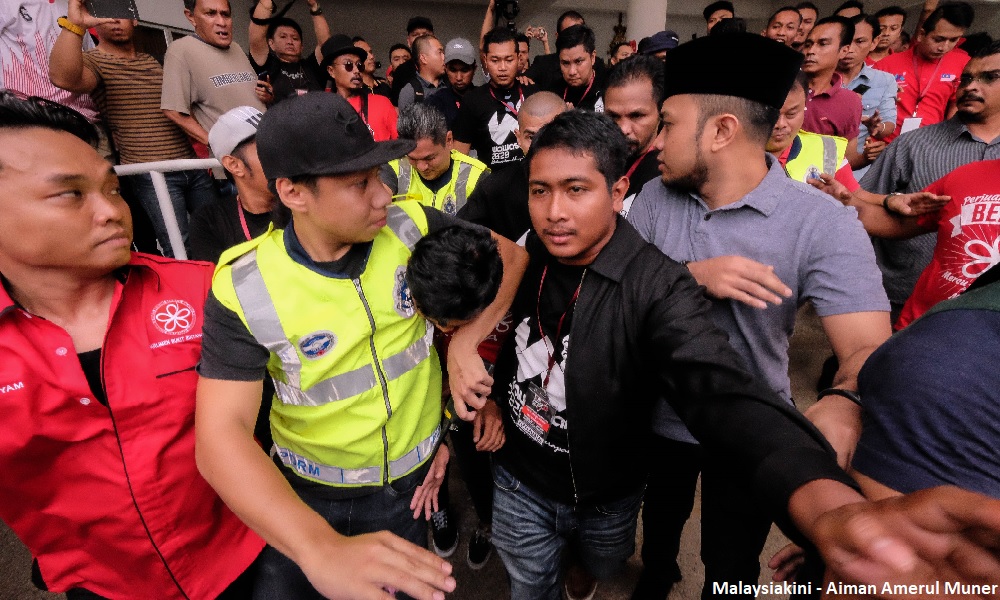 Police will summon organisers of the Nothing to Hide 2 event in Shah Alam today, following a fracas which saw slippers, chairs and flares
flying
.
"Yesterday we met the organisers, and one of the conditions we gave to them was that they had to ensure everyone is safe.
"But you saw what happened. We will call the organisers to facilitate our investigations," Shah Alam district police chief Shafien Mamat told reporters when met at the Raja Muda Musa hall where the event took place.
Shafien said no police report had been lodged yet over the incident.
Bersatu youth chief Syed Saddiq Syed Abdul Rahman said his party - which organised the forum - will be lodging a police report at 8pm.
Meanwhile, Shafien said three suspects, aged 17, 18 and 19 have been detained following the incident.
The 18-year-old and 19-year-old were private college students studying in Shah Alam, he said.
-Mkini