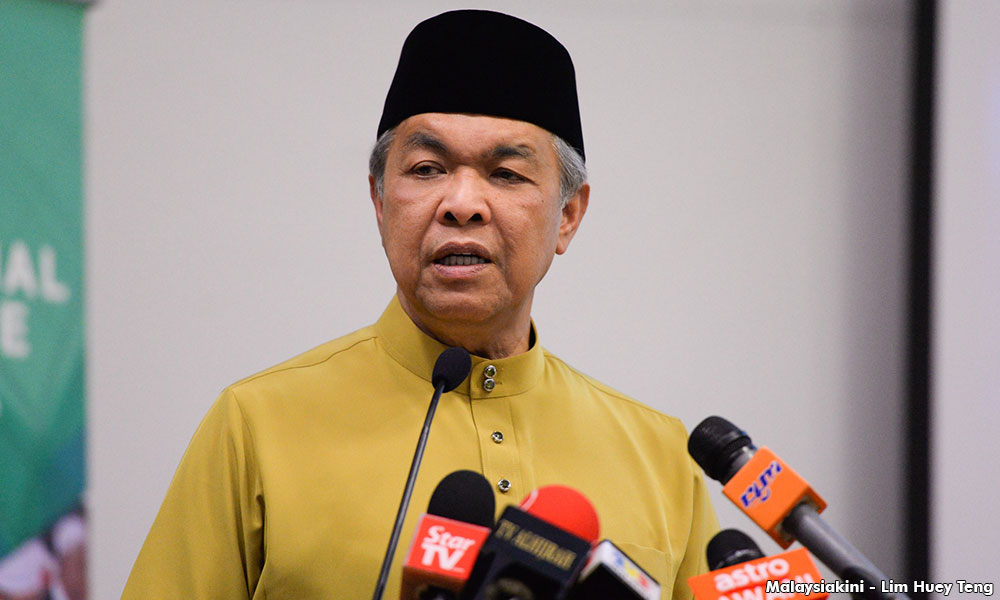 The DAP Youth today lodged a Malaysian Anti-Corruption Commission (MACC) report over Deputy Prime Minister Ahmad Zahid Hamidi's wealth.
The report, lodged by Choy Tsi Jen, the political secretary to DAP Youth chief Wong Kah Woh, was in response to the MACC stating that it was
not investigating
Zahid as there was no report lodged.
"To facilitate and make it easier for the MACC to open an investigation paper on the allegation that Zahid had RM230 million in his bank account in 1996, DAP Youth today lodged a MACC report on the matter," she said in a statement today.
The complaint was lodged at the Perak MACC headquarters.
The allegation was first made by Dr Mahathir Mohamad, who as prime minister, received Zahid's asset declaration in 1996 when the latter became Umno Youth chief.
Mahathir said he had doubts about where Zahid got the RM230 million but had no evidence to suggest wrongdoing.
Choy, who is also DAP Youth committee member, said the MACC should take a look on whether Zahid had the capacity to muster such wealth.
Prior to becoming Umno Youth chief, Zahid was the chief executive officer and chairperson of Bank Simpanan Nasional and also a businessperson.
Choy also criticised MACC chief Dzulkifli Ahmad for waiting for a MACC report before commencing investigation.
"When a serious allegation is made against the country's number two leader, in the absence of a direct denial, Dzulkifli should have instructed his officers to make a report on their own and take the initiative to start an investigation," she said.
Zahid had said he was prepared to be investigated and denied involvement in corruption. - Mkini