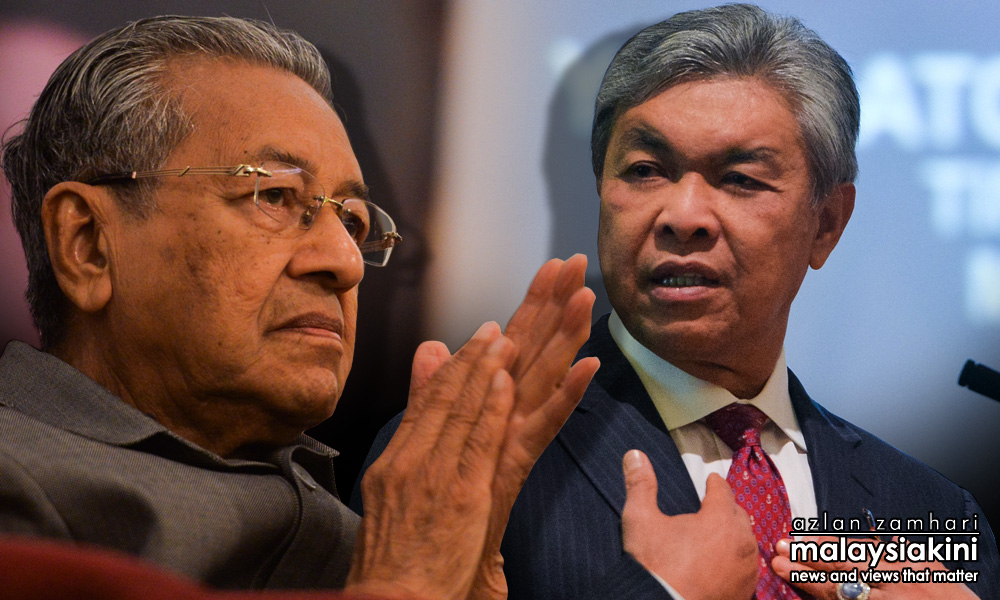 Dr Mahathir Mohamad today took another dig at Deputy Prime Minister Ahmad Zahid Hamidi, raising the asset declaration he made when Mahathir was prime minister.Mahathir claimed the declaration Zahid made to him in 1996 had revealed the latter possessed nine figures in his bank account.
"Perhaps Zahid has forgotten his asset declaration made to me as prime minister when he was appointed as Umno Youth chief.
"When I asked where he obtained the RM230 million in his bank account, his answer was unclear.
"If he can remember, he should explain where such large amount of money came from," Mahathir said in a blog posting today.
Malaysiakini has contacted Zahid's aide Ibrahim Yahaya for comment on Mahathir's allegation and is awaiting a response.
Yesterday, Mahathir also claimed Zahid had
sought his support
in replacing Prime Minister Najib Abdul Razak after he was appointed as deputy prime minister.
Mahathir's salvos came after Zahid raised the former prime minister's
Indian ancestry
.
Zahid during an Umno gathering also revealed Mahathir's identity card details.
BN has also accused Mahathir of amassing wealth for his family when he was prime minister but he denied the allegations.- Mkini