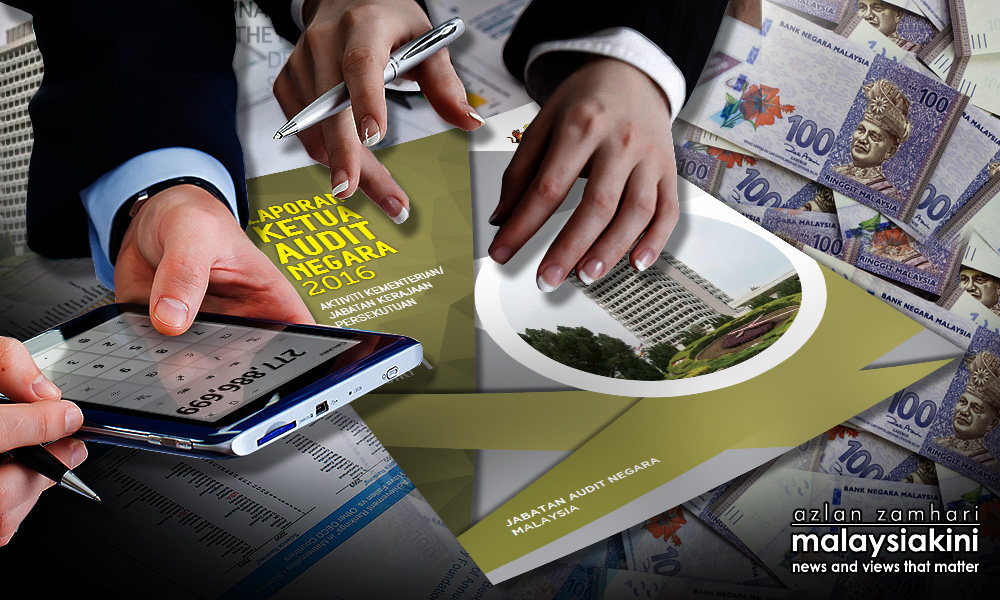 AUDIT REPORT
| Some 85,000 juvenile fishes that went missing in an abandoned mining pond led to the failure of a fish breeding project in Raub, Pahang, according to the Auditor-General's Report 2016.
This was among 19 unsuccessful projects, worth RM5.32 million, under the Desa Lestari Programme carried out by the Rural and Regional Development Ministry to transform rural areas into high-income developed areas.
The report said 80 villages were given RM114.68 million to run programmes on rural tourism, retailing, agriculture, livestock and plantation. The villages were required to set up cooperative societies under this project.
The audit report identified lack of expertise and proper planning as some of the reasons for the failure of the fish breeding project by Koperasi Homestay Sungai Pasu Raub Bhd.
"A total of 80,000 juvenile tilapia and 1,500 patin placed into an abandoned mining pond in March 2014, were not taken care of. The fishes went missing in November 2016 and a police report was lodged," the report states.
Overall, the audit report pointed out, the implementation of the Desa Lestari Programme "was less than satisfactory due to inefficient project execution, poor monitoring and administration of contract".
Projects implemented without approval
It identified improper payment of RM1.13 million on some of the contracts signed, and projects that were implemented without approval.
Other problems faced by the Desa Lestari Programme were:
A mobile coffee business ran by Koperasi Kampung Berundong Papar Bhd in 2014 was unable to function as of January 2017 due to damage to the coffee machine;

Koperasi Sungai Lang Bhd stopped its livestock project due to financial problems, despite earlier having sold selling 100 cattle and 250 goats; and

Koperasi Pembangunan Kg Tersusun Mawai Baru Bhd was unable to breed chickens due to no electricity connection for two of its breeding outlets. This was because the cooperative society failed to comply with TNB's condition to surrender its land for utility purpose.
Meanwhile, the audit report also said the government had to fork out an extra RM13 million to a contractor, who had asked the government to pay for two medium-sized helicopters (Model AW139), bought in 2015, in euro instead of ringgit.
The helicopters were purchased for the Air Operations Force (PGU), a unit under the Home Ministry, to carry out crime prevention operations and public order survey.
Syarikat Galaxy Helicopters (M) Sdn Bhd, which signed an RM138.99 million contract (€32.47 million) in June 2015, made the request four months later when the country was hit by ringgit depreciation.
The contractor claimed that it had to pay in euro as the supporting equipment and services were provided by an Italian supplier.
After its request was turned down by the Finance Ministry in December 2015, the contractor appealed to the ministry and approval was granted.
The audit report pointed out that the Home Ministry was not informed by the contractor of its appeal to the Finance Ministry.
The Home Ministry initially wanted the deal to be conducted via an open tender, but changed its mind after receiving a letter from Prime Minister's Office to appoint the contractor via direct negotiations.- Mkini