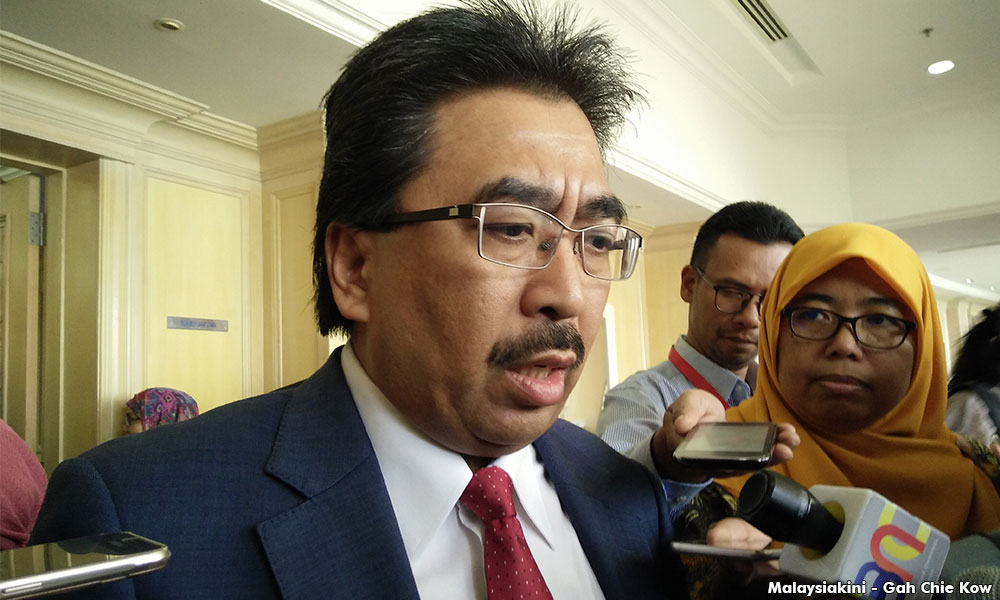 Second Finance Minister Johari Abdul Ghani has denied Putrajaya is raising RM2.5 billion through bonds to help 1MDB pay its debt to Abu Dhabi's International Petroleum Investment Company (IPIC).
He said such allegations were "totally baseless".
"That bond has nothing to do with 1MDB. It is a normal government bond. Every year, we have a deficit budget and we need to finance government expenditure through bond issuance. That's it.
"So whoever who speculated that this bond will be issued to help 1MDB is making totally baseless allegations and they are factually wrong," said Johari told Malaysiakini.
He explained that Putrajaya would issue bonds from time to time and stressed that 1MDB did not seek government
assistance
over the matter.
"For 2017, we have a three percent deficit... The government will raise money as and when we need it. It is normal for a government in a deficit position," he said.
1MDB in a statement yesterday said all payments to IPIC will come from
proceeds
of the 1MDB 'rationalisation' plan.
The company said its funds will only come in August due to the need of additional regulatory approvals and had written to IPIC requesting for payment to be made in August instead of July 31.
Husam: Coincidence or design?
Parti Amanah Negara vice-president Husam Musa, citing Bank Negara records, had yesterday (Thursday) raised suspicion over the timing of the RM2.5 billion bond because the opening date was Aug 1, a day after the deadline for 1MDB to meet its US$602 million (RM2.57 billion) obligation to IPIC.
"The issuance of the RM2.5 billion bond by Bank Negara coincides with 1MDB's promise yesterday to pay IPIC this August," he said in a statement.
The murabahah bond, issued by the Malaysian government will be issued on August 4 and mature in 2037. The coupon rate will only be known upon issuance.
"The GII (government investment issue) murabahah will mature in 20 years on August 4, 2037.
"Prime Minister Najib Abdul Razak will be 84 by then - if he is still alive," said Husam.
Industry experts told Malaysiakini that is normal for the government to issue bonds several times a year. However, such bonds are planned far in advance and rarely ever ad hoc, therefore raising doubts on Husam's theory.
According to Bank Negara's
bond info hub
, the government had issued a total of 22 GII murabahah since 2013.
Of the 22 bonds, the RM2.5 billion bond would appear to be an anomaly because it is the lowest amount sought in this time period. Previous issues had ranged between RM4.5 billion to RM12.5 billion.
Moreover, previous bonds on the lower range tend to have shorter maturity periods, in some cases, just months.
Prime Minister Najib Abdul Razak told Parliament yesterday that 1MDB was
capable
of paying IPIC and missing the July 31 deadline was a technical matter. - Mkini