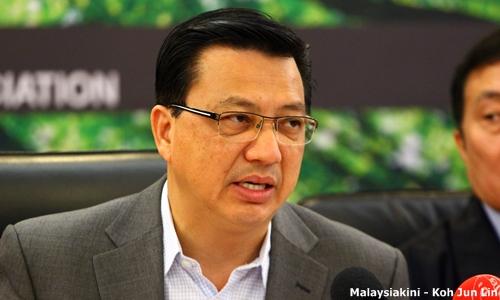 The Transport Ministry has ordered Malaysia Airports Holdings Bhd (MAHB) to immediately resolve the issue of the failure of Malindo Airways Sdn Bhd, the operator of Malindo Air, to pay the outstanding airport tax of about RM70 million.
Its minister Liow Tiong Lai said he issued the order at a meeting with MAHB chairperson Syed Zainol Anwar Syed Putra Jamalullail last week to discuss the matter.
"I have instructed MAHB to tackle this issue. They (MAHB) are very concerned and immediate action will be taken to ensure the payment is made on time," he told a press conference after opening the Patriotic Palm Print Mural at Jalan Genting Klang, opposite the Royal Military Police Corps Training Centre (Pulapot), today.
Also present were Federal Territory MCA chairperson Yew Teong Look and Deputy Federal Territories Minister Dr Loga Bala Mohan.
Replying to claims that there could be an element of embezzlement in the matter, Liow said those who made the claims must provide evidence so that an investigation could be carried out.
On the launch of the mural, Yew said the palm prints were symbolic of the patriotic spirit of Malaysians for the country.
He said the mural currently contained about 60,000 palm prints of the public on the 600m wall which symbolised the people's support for the 60th Independence Day celebrations.
- Bernama