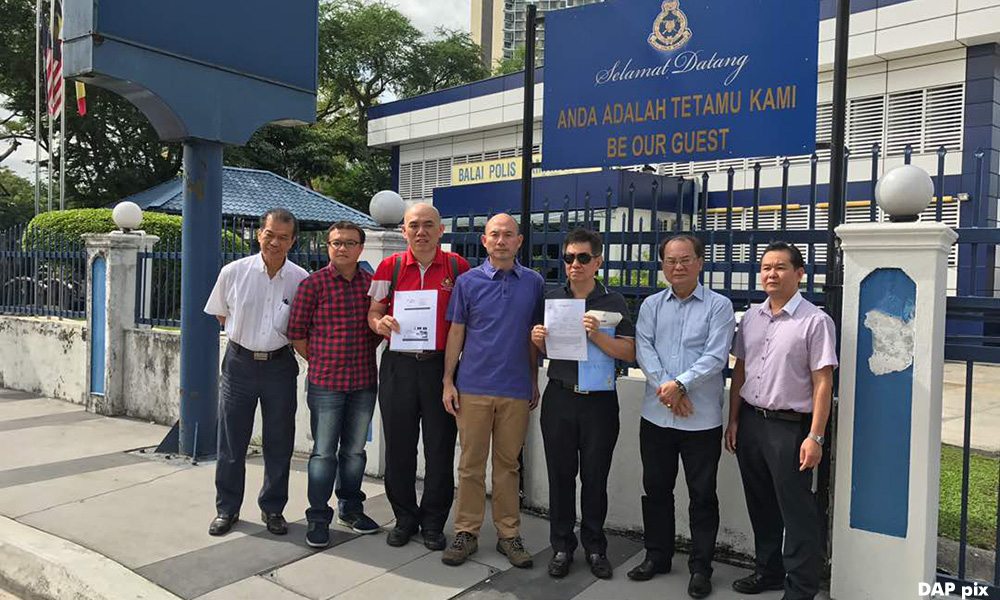 A man has lodged a police report against a MCA division leader for alleged fraud over RM165,000.
Kong Kon Chioong, 67, claimed that the division leader had promised him in January this year that he could obtain Malaysian citizenship and a blue identity card for his Chinese national friend.
"(The man) promised me that he could get my friend, a Chinese national, a blue IC and a Malaysian citizenship because (the man) is a lawyer and (claims to be) a close friend with the deputy prime minister who is also the home minister," Kong said in his police report lodged at the Damansara police station today.
He said the man told him the fee to obtain a Malaysian citizenship is RM400,000 and was told to pay a deposit of RM165,000 to him first.
As instructed, Kong said he had transferred a total of RM165,000 in four separate transactions to a bank account allegedly belonging to the man. The last transaction was on May 23, 2017.
"After I transferred the money, he promised me two months (to get the citizenship)," Kong told Malaysiakini when contacted.
However, he said, he has not heard from the man since.
"That is why I believe that (the man) has cheated me of RM165,000 with false promises," he said.
When contacted by Malaysiakini, the man said that he will speak to Kong and that this was a misunderstanding. He also said that he would respond further in a few hours.
Kong had lodged a police report today with the help of DAP Segambut MP Lim Lip Eng, who said that he will follow up with the police investigation until "justice is served".
Meanwhile, Kampung Tunku assemblyperson Lau Weng San said he ran a search of the man's name through the Malaysian Bar directory and found that he is not serving under any law firm.
"The Bar has a list of members without the annual certificate or practising certificate. His name isn't there.
"However, a search of the Bar directory reveals that (the man) is not serving under any law firm and is not even practising as a lawyer himself," Lau told Malaysiakini.
Lim later told Malaysiakini that he had turned down an offer from the man to arrange for a refund of the RM165,000 within a month to Kong.
On behalf of Kong, Lim had insisted instead that the refund be paid by midnight on Tuesday.
When contacted again, the man explained to Malaysiakini that his only involvement in this issue was that he had introduced Kong to an intermediary.
"I introduced them and they went ahead with the deal. Kong has seen the intermediary, not me.
"All of them have met together and the exchange of money was done accordingly," he said.
The money which Kong transferred was to the intermediary, not to him, the man said, adding that he has the proof to back this up.
"So if anyone wants to tarnish my image, I will take legal action as well," he said.
He said he had asked for one month from Lim because he had to arrange for the refund from the intermediary.
"He insisted (that I pay Kong) by Tuesday and I am arranging it," the man said. - Mkini