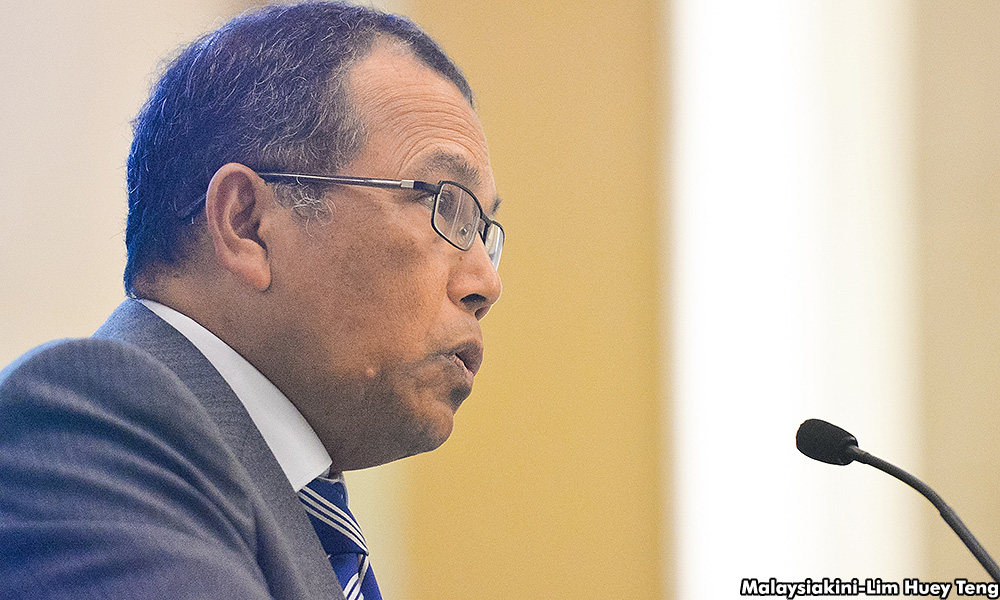 The newly-reappointed chief justice Md Raus Sharif has conceded that his reappointment is "unprecedented" but said that it is still constitutional.
"Yeah, as far as we are concerned (our appointments are constitutional)... but of course, this is unprecedented," Md Raus said in a press conference at the Palace of Justice in Putrajaya today.
There is always a first time for everything, he said, further explaining that when something happens for the first time, there is bound to be many differences in opinions.
He was responding to criticisms of his reappointment as chief justice is past the age limit of 66 years and six months, which some including the Malaysian Bar has argued is unconstitutional.
Despite these differences in opinions, he said, in the end, it is up to the court to decide on the constitutionality of the appointment.
"Lawyers always disagree. It is nothing strange for lawyers to disagree on the interpretation of the constitution.
"It happens every day in court," he said.
The Malaysian Bar had said on Thursday that it intends to file a
legal challenge
very soon against Md Raus and president of the Court of Appeal Zulkefli Ahmad Makinudin's appointments as additional judges.
The Bar had also resolved that their appointments past the age limit of 66 years and six months are unconstitutional.
Many have also urged Md Raus to decline the appointment, including the Bar, Parti Amanah Negara, and DAP Bukit Gelugor MP Ramkarpal Singh.
When asked if he should have declined the appointment, Md Raus said the issue does not arise.
"Why should I decline? Because the government is of the view that the government needs our services...so they went through the process.
"The process (of appointing additional judges) is being done actually. So the question of us declining does not arise," he explained.
The Prime Minister's Office (PMO) previously announced that with Md Raus and Zulkefli's appointment as additional judges, they will retain their existing offices for another three and two years respectively.
The PMO said the appointment of Md Raus and Zulkefli was based on the recommendation of then chief justice Arifin Zakaria who retired on March 31.
However, critics have also questioned whether Arifin had the authority to recommend additional judges for periods past his retirement. - Mkini