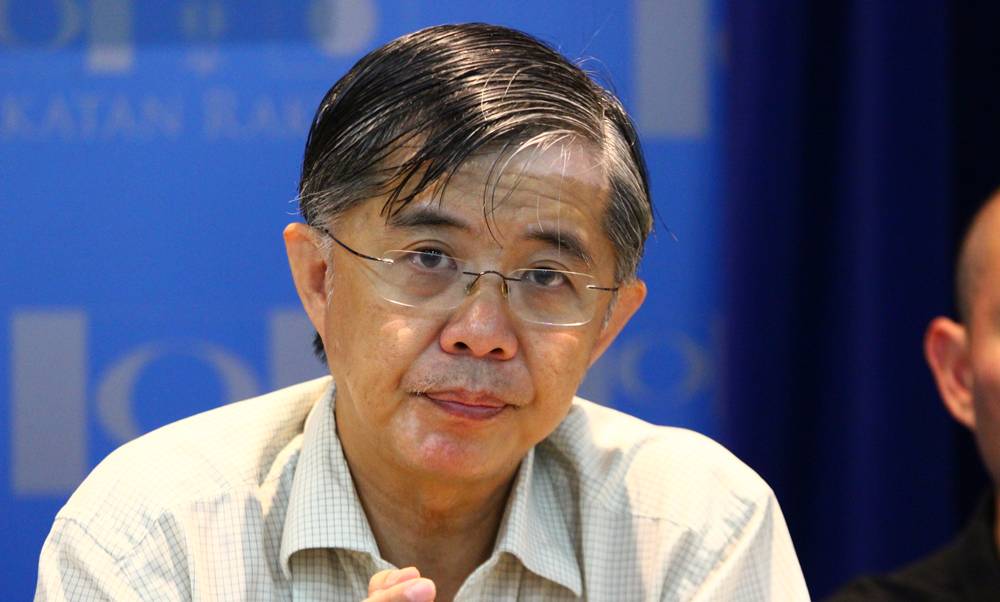 PKR vice-president Tian Chua today told the court he only learnt of Sulu princess Jacel Kiram's links with the man said to be behind the Sabah intrusion of 2013, after he had left the dinner they had both attended in Manila.
"I met her (at the dinner) but I didn't know her identity," said Chua to questions from senior federal counsel Zureen Elina Mohd Dom.
This was in reference to an individual seen in several photographs taken during the dinner hosted by the Council of Philippines Affairs on Nov 9, 2015.
Pressed on whether he knew the individual's name, Tian Chua insisted he was briefly introduced to all of the guests at the event - numbering between 15 and 20 - and as such her identity did not "register" in his mind.
The Batu MP earlier testified he left the function after about 30 minutes, as he had to attend another meeting with a member of the Philippine cabinet.
"At no point did I realise that Jacel Kiram was at the dinner event," said Chua, who is the second witness in a defamation suit filed by PKR vice-president Nurul Izzah Anwar in November 2015 against minister Ismail Sabri Yaakob and inspector-general of police Khalid Abu Bakar.
Nurul Izzah in her own testimony yesterday said she was initially introduced to Kiram as one of 12 candidates for the Philippine senate elections, and it took a while before she realised her link to the Lahad Datu incident.
Nurul Izzah is suing Ismail and Khalid for accusing her of being a "traitor" and committing "treason" after she was spotted in a photograph with Jacel, daughter of Jamalulail Kiram who is said to have led the Lahad Datu intrusion in 2013.
Chua told the Kuala Lumpur High Court today he was not aware that Nurul Izzah had a photograph taken with Jacel until their return to Kuala Lumpur the next day.
To further questions from senior federal counsel Normastura Ayob, Chua said he was not informed by the organiser as to who the other guests would be.
Justice Faizah Jamaluddin, who presided over the hearing, later allowed two objections raised by Nurul Izzah's lead counsel Sivarasa Rasiah, on grounds that Zureen Elina had tried to seek Chua's opinions rather than establish a fact based on his witness statement.
Zureen Elina had earlier questioned Chua on whether he would have been "more sensitive" to Jacel's presence if he had known prior to the dinner that she would be among the invited guests.
Zureen also questioned whether Chua would have advised Nurul Izzah against taking the photo, if he had known about it earlier.
Nurul Izzah maintains the photograph was taken during a
group shot
.
The hearing will resume after 3pm with jailed PKR de facto leader Anwar Ibrahim expected to take the stand as the third witness. - Mkini