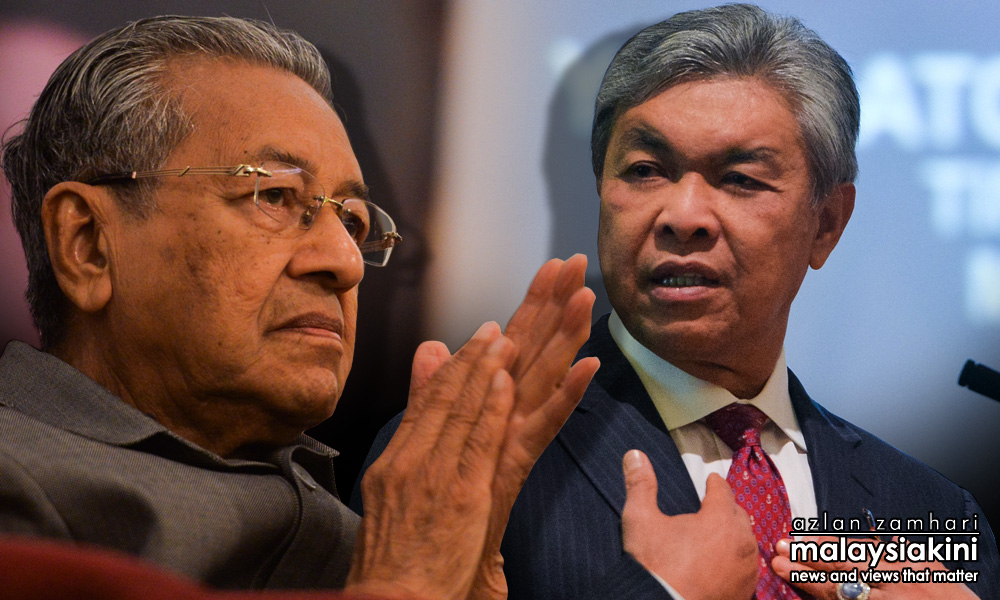 Deputy Prime Minister Ahmad Zahid Hamidi today ignored requests by the press to respond to Dr Mahathir Mohamad's insinuations over the former's wealth.
Zahid was mobbed by reporters after chairing the Water Resources Committee meeting with the chief executives of every state in Parliament.
Following this, Zahid was asked to respond to Mahathir's allegation that the former had declared in 1996 that the amount in his bank accounts ran up to nine figures.
Mahathir had said that this was revealed during an asset declaration exercise when he was prime minister.
Zahid, who is usually very accommodating to the press, ignored the queries and instead walked away from the reporters after his bodyguards cleared a path.
-Mkini