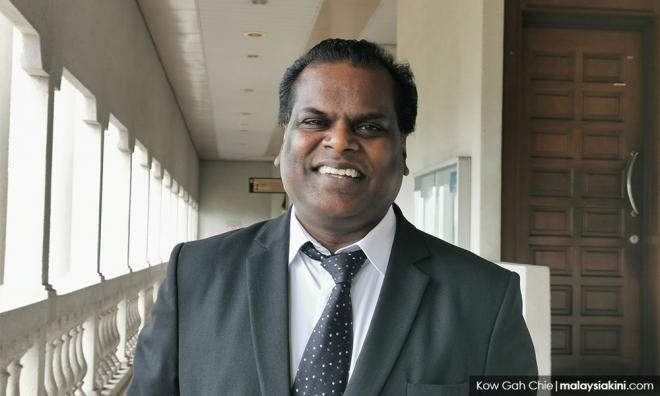 Lawyer S Selvam, who is representing two of the accused in the Liberation Tigers of Tamil Eelam (LTTE) case, complained to the Kuala Lumpur Sessions Court that the police are targeting him.
He told Sessions Court Judge Azura Ali today he had learned from a source that the police are investigating him and another lawyer MV Yoges over media reports that their clients were tortured.
Selvam is representing B Balasubramaniam and A Kalaimughilan. Whereas Yoges is acting for the latter. Both accused were charged under the Security Offences (Special Measures) Act 2012.
They were among 12, including two DAP assemblypersons, charged with regard to their alleged attempts to revive the LTTE.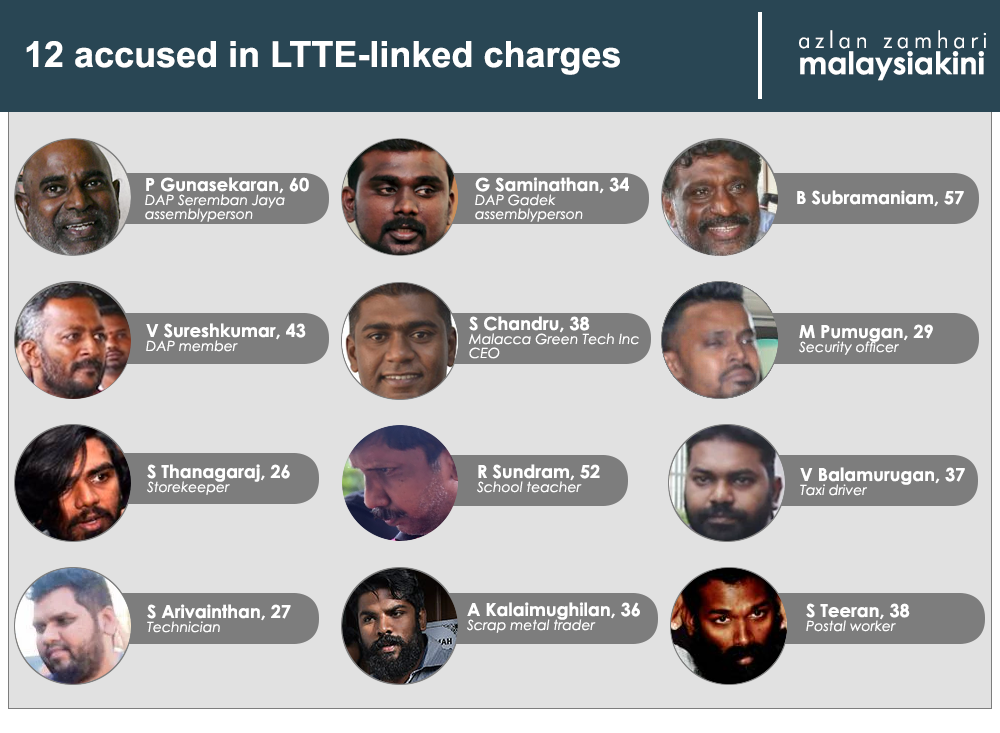 "I am worried about this serious threat (of the police investigation) in carrying out my duties to defend my client. This is unfair," said Selvam.
He argued that no quarter should attempt to intimidate him in discharging his responsibility towards his client.
"If this is how the police act, I would not be able to defend my client in an effective manner. I cannot come to court harbouring the fear that I (maybe) charged," he added.
However, deputy public prosecutor Low Qin Hui defended the investigation, stating that it is to determine if there was an offense with regard to the media report since the in-camera testimonies of the accused should not have been made public.
Selvam responded that the report was based on the complaints aired when his clients were charged on Oct 29 and 31 in an open court.
According to him, the in-camera testimonies were nothing more than a "by-product" of the complaints registered when the suspects were charged.
Low said he does not see an issue since the police are merely investigating the matter and not harassing Selvam.
"Police have the power (to investigate) and to decide if there is any wrongdoing or otherwise," he added.
The judge agreed with Low, saying she is powerless to act on this matter and opined that the investigation is still in the preliminary stages to form a conclusion.
Yesterday, the police recorded a statement from a
Malaysiakini
journalist regarding the news portal's
report
on the torture allegation.
Earlier, the judge fixed Dec 5 and 6 to carry out an examination of the suspects with regard to their complaints of ill-treatment, torture and threats during their incarceration.
Meanwhile, Azura also granted Balasubramaniam and Kalaimughilan's request to meet with their family members, who were present in court, for 10 minutes. - Mkini