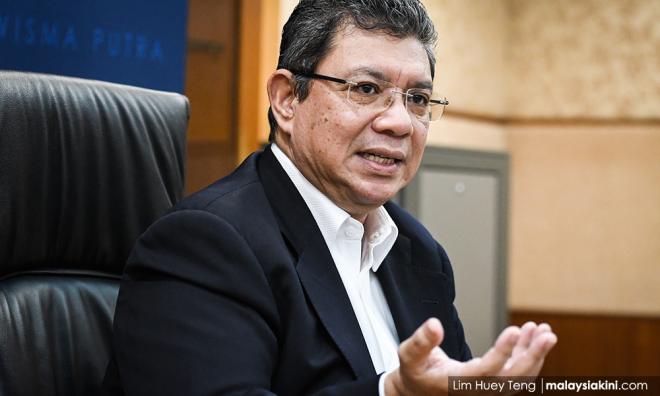 The sixteen ship crew members arrested by Iranian authorities at the Straits of Hormuz on Monday are most likely not Malaysians, said Foreign Affairs Minister Saifuddin Abdullah.
"Based on the information that we received so far, we found out about the name of the ship, and most likely all the 16 crew members are not Malaysians.
"But I can't be specific [...] we are still waiting for accurate information from the foreign ministry of Iran," he told the media when met in Kuala Lumpur today.
Saifuddin added that his Iranian counterpart was expected to furnish more information later this morning.
Foreign media had reported that Iran's Revolutionary Guards had
seized a ship
suspected of fuel-smuggling and arrested the 16 crew members.
It said the authorities had seized 1.3 million litres of fuel that was "smuggled" from an unnamed vessel 15 nautical miles from Abu Musa island.
Earlier, Saifuddin attended new year celebrations of New Year and the launch of Visit Malaysia 2020 at Dataran Merdeka by Prime Minister Dr Mahathir Mohamad. - Mkini