Some 100 people joined a competition featuring both Chinese and Jawi calligraphy organised by DAP's Kuala Kubu Bharu assemblyperson Lee Kee Hiong on Sunday.
The event drew participants of all ages and races, some travelling from as far away as Johor, Malacca, Kelantan, and Perak to join the competition in her constituency in Selangor.
This came amid heated debate since August over the government's move to introduce Jawi calligraphy (khat) in the Bahasa Malaysia syllabus for vernacular primary schools.
Lee (photo) said the competition was held to liven up the atmosphere in Kuala Kubu Bharu because the town is far from development.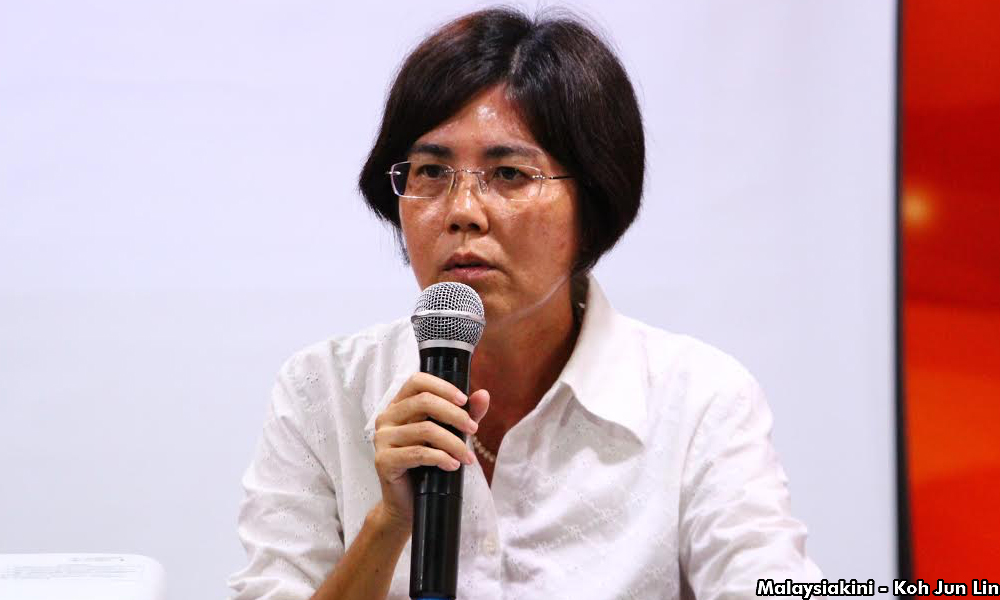 "I want to turn Kuala Kubu Bharu into an art town, because it's quiet over here.
"In the middle of this year, I wanted to hold a Chinese calligraphy contest because it is easy to manage.
"Coincidentally, when I visited Dewan Bahasa dan Pustaka (DBP), I got the idea to include the Jawi script too," Lee told Malaysiakini when contacted yesterday.
The event was held with the theme "Unity in Diversity", with cooperation from DBP.
Lee added that Tamil was not part of the competition because she found too few people with expertise in the art.
Nevertheless, the Tamil calligrapher Velu Perumal (photo) was invited to demonstrate the art at the event.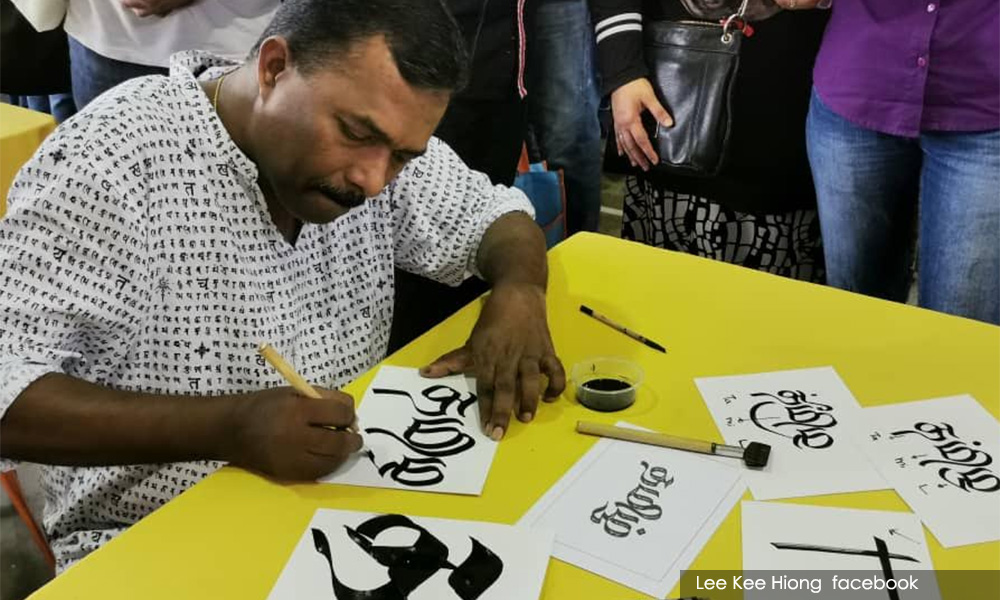 Lee said she hopes such events can serve as a bridge in Malaysia's multiracial society.
"I think many Malaysians appreciate the culture of the many races.
"We can't divide, that only Malays can perform Malay art, Chinese with Chinese art, and Tamils with Tamil writing only.
"There is no unity. So, I integrated everything to give a good start for Malaysians," she said.
For the event, Lee said the participants were evaluated by a panel of Jawi and Chinese calligraphy experts.
The top prize was an RM1,000 cash prize, while the first runner-up and second runner-up walked away with RM800 and RM500 respectively.
Ten participants in each category also won a consolation prize at the competition. -Mkini