Police will call individuals related to allegations that there is a 'deep state' within the government to facilitate investigation into the matter, a senior Bukit Aman officer said.
The Federal police's prosecution and law division principal assistant director Mior Farid Alathrash (photo) told Malaysiakini today that they have so far recorded statements from two people, including a journalist.
He said police expected to call more people before the probe could be and concluded did not rule out Rural Development Deputy Minister R Sivarasa, who is Sungai Buloh MP, and Klang MP Charles Santiago as among those they might summon.
"So far we are still investigating the case. We have called in two people, including a journalist," Mior Farid said when contacted.
"Yes. We will call (more people), one by one. We will call everyone necessary to complete the investigation. Everyone involved," he added.
According to Mior Farid, investigations are being carried out concurrently on the "deep state" claim and several other accusations, including the allegation that police arrest of 12 suspects in connection with Liberation Tigers of Tamil Eelam (LTTE) in October was connected to Zakir Naik issue.
Last week, Sivarasa (
below
) told a news portal that the
decision to charge
the 12 for attempting to revive LTTE was made when Attorney-General Tommy Thomas was abroad.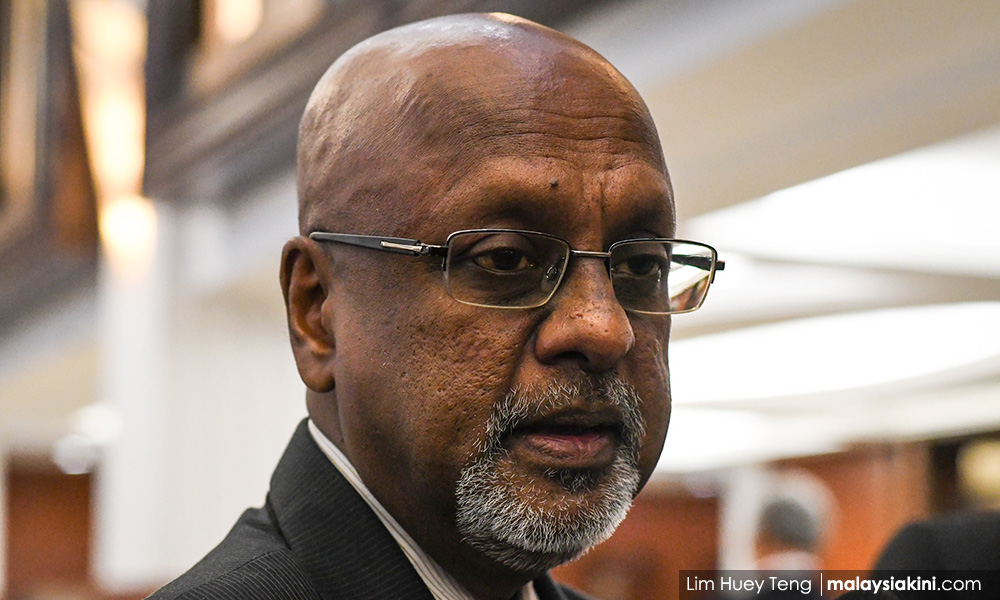 The PKR MP suggested that the decision was made by the "deep state" within the chambers.
"The 'deep state' exists in more than one institution. The AG was on holiday for two weeks. This is what I mean. Sometimes there is only so much one person can do.
"If the authority to prosecute is already signed, it is hard to retract because there is a backlash. So, you need to stop it before it happens. So you see the deep state is multi-layered," Sivarasa was reported as saying by The Malaysian Insight.
Santiago, who is an MP from DAP, had previously
expressed concern
that even if the 12 are acquitted, they might remain incarcerated until their appeals are heard.
He also alleged that the police were giving a "red carpet" to Malaysians who were involved with the Islamic State, while LTTE suspects were denied bail. - Mkini