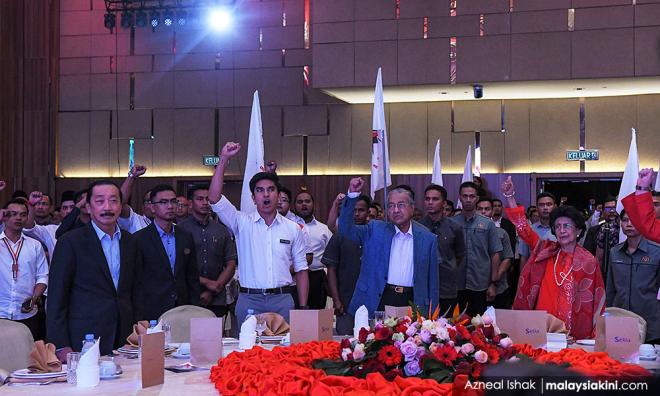 Bersatu chairperson Dr Mahathir Mohamad has praised the party's wings as being more active than their seniors.
During the fundraising dinner by Bersatu Youth in Shah Alam this evening, the prime minister said the seniors are more interested in thinking about their fate in the party.
"Bersatu Youth is an important wing in the party. Usually, the (most) important are the seniors but I find that the wings are more important than the seniors.
"Not only the youth, the same goes to the women's wing. Perhaps, the seniors couldn't think ideally," Mahathir said in his speech.
He explained that if party members only think of themselves, they and the party will lose support.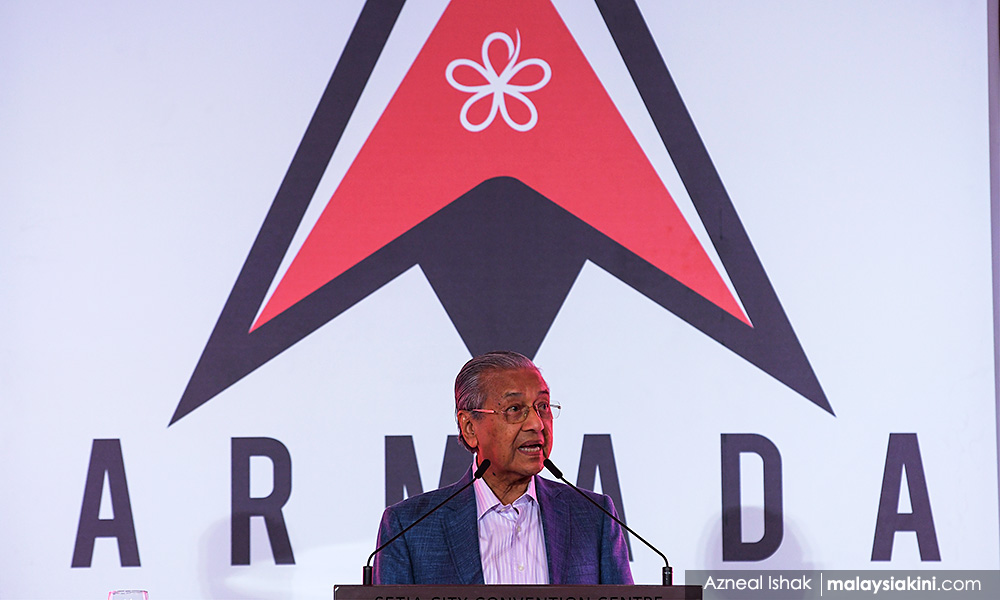 "That's why when we join politics, our fight is for the party, not for own benefits. If we fight for the party, we enjoy the fruits of our labour. But if we fight for our own benefits, we and the party will lose. We should know this.
"If we had announced during the election, 'vote for me so that I can become prime minister', I don't think we would have won. (This is because) even before the election, we have shown that we only fight for our benefits. The party is not a tool for us to fight for our own benefits," Mahathir added.
Meanwhile, Bersatu Youth chief Syed Saddiq Syed Abdul Rahman announced that it managed to collect RM5.12 million for the youth funds.
He said the amount has surpassed the wing's initial target of RM1 million.
Syed Saddiq added that certain allocation from the funds will be distributed to the divisions for various activities, such as paying for tuition fees and giving financial aid to B40 students. - Mkini